CHRIS JVMES (CHRIS JAMES)
A 21-year-old Puerto Rican rapper named Chris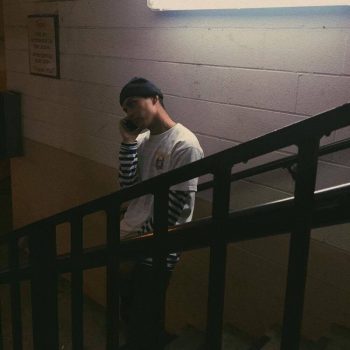 Jvmes, who was born and raised in Santa Barbara, has been in the process of working on his first upcoming project titled "My Abyss." His first urge to rap was at the age of eleven after hearing verses and songs from Lil Wayne, someone who he claims was one of his role models and is the reason he wanted to pick up a mic.
At first it was only a pen and pad. He wasn't introduced to studio equipment until the age of fifteen. It was at that time that he found out about a local music school called Jams, and it was there that he first recorded an actual song. At one point, Jams hosted an event for teens on Friday nights where he met Kool Starr, a 22-year-old producer, who would guide him and give him advice on the dream he wanted to chase. He started off by giving him beats, recording his sessions, and mixing his tracks. Unfortunately, since Jams was a non-profit organization, they no longer offer "teen nights" nor give away free studio sessions. This pushed Chris Jvmes back and he started doubting that he'd ever record again, until the day he found out about Notes for Notes.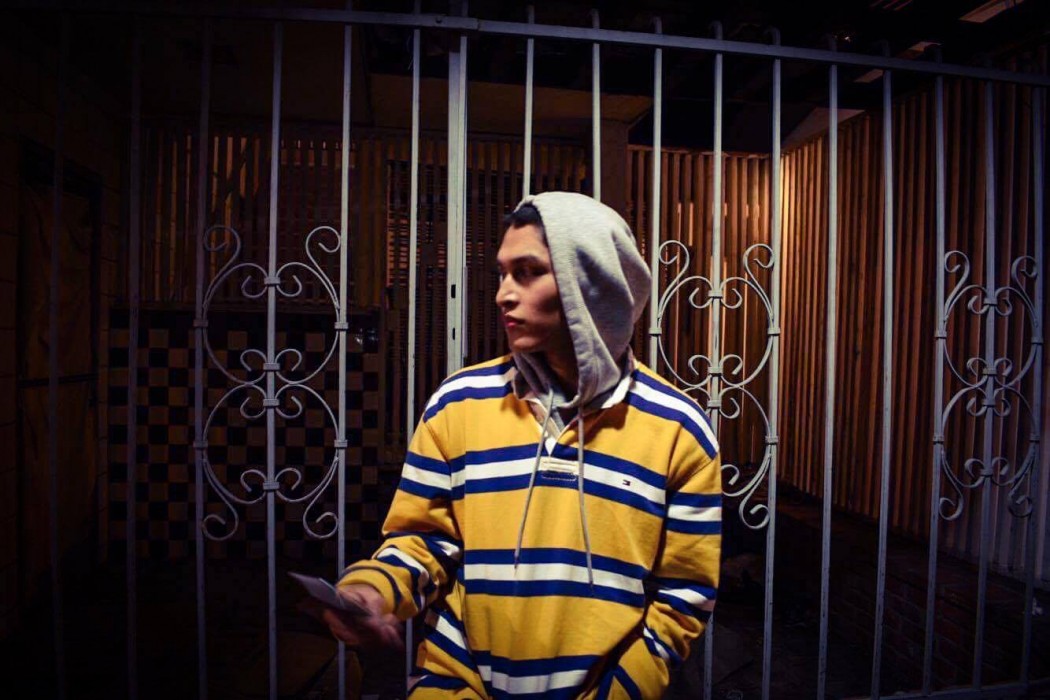 Notes for Notes is an organization that helps teens pursuing their music dreams. He started recording there again with beats from Kool Starr and Rok$ Cnghm (Roke Cunningham), who was one of his closest friends. At that point, he had his hopes back and he started pushing his ideas through his music. Although Notes for Notes helped to bring Chris' hopes back to light,  it had limitations. Being a non-profit organization, Notes-for-Notes was available to anyone, therefore studio time was limited and gathering recording materials and sessions were difficult tasks. Ironically, these limitations were beneficial to Chris in becoming independent and not relying on the inconsistency of these organizations. He then decided to invest in his own studio gear and work in a more intimate studio environment where he could work alongside Rok$ Cnghm and Kool Starr. Having the freedom and unlimited time to create, Chris decided to work on a full album of music. "'My Abyss' is so much more different than what I've done before," he claims. "It's very melodic, almost in a sense where I'm insecure about it because I'm not a singer. I've always wanted to experiment with these melodies and test my ability to song-write. This whole project is about me experimenting." Chris explains that the reason for the project being called "My Abyss" was metaphorical, "The music is not necessarily different from whatever you hear or what you might be used to. It's just me going out of my comfort zone and bringing you into this 'Abyss' of mine." He stated that the project does not yet have a release date and he's not trying to rush it, but it will be available before spring on SoundCloud. "Nobody even has to listened to it, nobody even has to like it. I would be content with the fact of knowing I made a project, and followed a dream and shared it to the world."
ROK$ CGHM (ROKE CUNNINGHAM)
20-year-old Producer / Rapper Cheroke Cunningham who goes by the name "Rok$ Cnghm" didn't find music at first to be his main passion. He had two uncles who made it into the NFL, which made Roke very interested in football: "Every day, every night, it was all about football." Consequently, young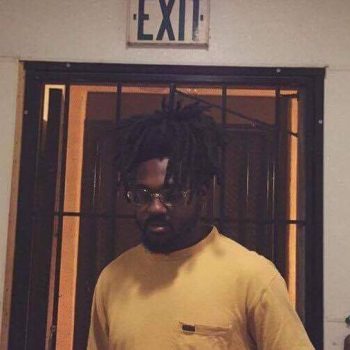 Roke wanted to, and was expected to follow the family footsteps as a football player.
Growing up, Roke had always been a big hip-hop head because of his older brother AC. AC was not only  playing artists such as J Dilla, Pete Rock, Madlib, Nas, Jay-Z, TuPac and Biggie, but he was a rapper as well. Aside from the influence of his brother, his father used to be in a Reggae band. Music has been a big part of his life, and replaced football slowly but surely.
While in high school, Roke met Angel Davison "AD" who became one of his closest friends and was considered like family. AD is a producer and one of the biggest reasons why Roke got into producing and making his own music. Roke remembers, "Back in 7th and 8th grade I would always go to AD's house to chill, and AD would always be making beats. I found that to be really dope, because I had no other friends doing that back then." At first, he "messed around making a beat, and was overwhelmed: "No that ain't for me." Still till this day Roke remembers what AD have told him: "One day you're gonna take this serious, I promise you." Roke adds:
"That really got stuck with me, before you know it I was on his computer trying to learn from him how to chop samples and just how to make a beat, period. We were making beats on FL studio, which started off as fun and games, but eventually turned into something I love doing and put my all in. I would say at the age of 15 or 16, I started taking music serious and started making beats almost every day and putting out beat tapes like the 'Cold Chillin' series up to three volumes. I wasn't really into writing my own songs then, so I would give beats to my brother, who goes by Prince Pizzle or Chris Jvmes who I had met back in 7th grade. So, with my family and closest friends being involved with music, it was clear that music is gonna be a big part of my life. After high school, I started getting into rapping and decided to release my first mixtape called 'Growth.' I didn't really have nowhere to record, so I would tag along with Chris and we would be in the studio almost five days a week. He would mix most of my vocals until I caught on how to do it on my own. […] I live through music, that's all I do every day. And being surrounded by good friends, family and artists that I work with and give me inspiration.There is nothing to stop us from reaching our dreams. […] I plan on collaborating with more artists and be part of more projects coming up. I also plan on dropping more music this year as well. I can't forget to thank the one who made this possible Kool-Starr who I plan on working with this year as well. To all my people out there stay true to what you believe and get your money."
This past year, RoK$ put out two mixtapes: "TommyLaurxn" and his latest project "NxghtDrives." TommyLaurxn being "more hip-hop boom bap based with a few heavy bass tracks special thanks to Daniel "Strange Figures" who let me record the whole tape at his house and did all the mixing as well on my vocal." To mark end of 2016, NxghtDrives was released. This tape is "smooth car music with some of the production of "Shelvis" who goes by shel-from-the-highway, from Austin, Texas, and some other production from AD. 2017 should be even more productive with many collaborations and more tapes from RoK$ Cghm.
https://soundcloud.com/rok-cunning
Photos Credits:
Chris: Thommy Lauren, Manny Negrete
Rokes: Elena Barazza, Maryeia Cunningham.