Thanksgiving is a day to celebrate what we are grateful for with family and friends. A lot of people travel far from home to Santa Barbara to achieve different goals: career, education, and some to surf the gnarly waves in sunny California. International students, such as myself, are far from home and have never celebrated Thanksgiving before. If that sounds like you, here are some tips on where to go to find a traditional  American Thanksgiving dinner, no matter what vibe you are feeling: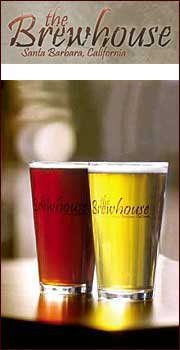 The Brewhouse
The Brewhouse is a popular spot to grab food, a beer, or watch an American football game with friends. This year they have decided to host their first Thanksgiving event and give their customers a unique experience at their favorite sports bar. They will be serving Thanksgiving dinner from 11 am to 6 pm and they are offering a delicious three-course meal. Marie is the restaurant manager at The Brewhouse and she explained "Our starter is one of our famous salads. The main course is a traditional turkey dish with all the fixins' and for dessert, we serve our homemade pumpkin pie. The three-course meal is served with red/white wine or the choice of our locally famous beer." One thing that I personally love with the Brewhouse is that they are brewing their own beer on site which gives a nostalgic feeling to it. For you guys that are football fans, don't worry, the Brewhouse will show all three football games while you are enjoying great food. This is the perfect spot for people that want to have a casual Thanksgiving with friends, play some beer pong or table tennis, and create new Thanksgiving traditions.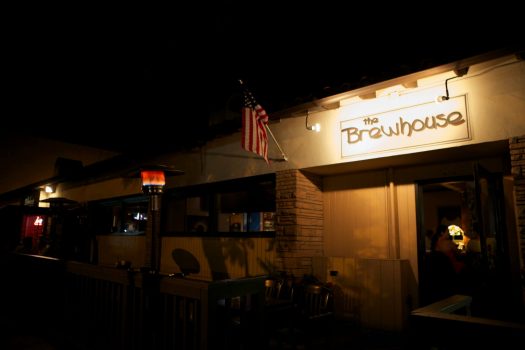 The Brewhouse Restaurant & Brewery
229 W. Montecito Street, Santa Barbara, CA 93101
Phone. (805) 884-4664
www.sbbrewhouse.com
Whole Foods Market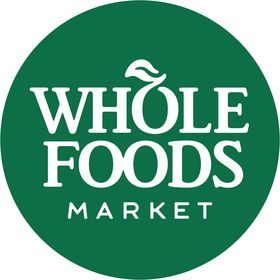 Not all of us want to go out and eat a Thanksgiving dinner, we want to stay home with close friends, have our cozy clothes on, and eat a delightful dinner while watching our favorite movies. In my opinion, Whole Foods is the right place for you. Whole Foods has been catering for Thanksgiving dinner for years and are known to use locally produced products and ingredients. They have already started to serve Thanksgiving food for those that can't wait for November 22. Jenaro, a team member in the catering department at Whole foods, said: "We will have our well-known salad bar open, a full Thanksgiving dinner with all the sides you can imagine, and we will charge our customers by the weight of the food." Whole Foods offers us a Thanksgiving dinner to-go and an opportunity to be with our friends at home, in our pajamas, and eat a classic Thanksgiving dinner. Jenaro's personal favorite and what he recommends us to try is the turkey with gravy, cranberry sauce, and stuffing.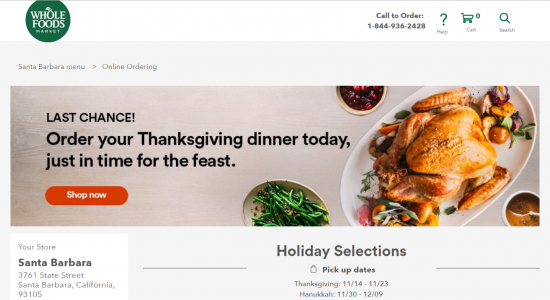 Whole Foods Market: Santa Barbara
3761 State Street
Santa Barbara, California, 93105
(805) 837-6959
Stella Mares
One of the most upscale restaurants in  Santa Bar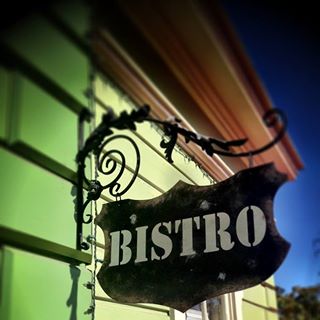 bara, Stella Mares, is an excellent choice for those that want to dress extravagant and feel a little bit luxurious. Stella Mare's usually serves French country cuisine, but they have been hosting Thanksgiving dinner since it opened in 1996. They start serving dinner at 12 and the last sitting is 8 pm. Since Stella Mare's is a popular place in Santa Barbara, especially during Thanksgiving, I will recommend to call and reserve a table. The manager Jafet Duenas described the dinner this way: "We serve a three course meal; as starter a choice between chopped mixed green salads or butternut squash soup; for the main course an option between traditional turkey plate, roasted prime rib, or Atlantic salmon; and for dessert a selection between my favorite the Pumpkin Cheesecake, blackberry cobbler, or Bourbon pecan torte." One thing that makes this place even more special is the fact that they have a jazz band playing live music to entertain the guests. Stella Mares is the priciest place out of the three tips but definitely a memory and experience for life.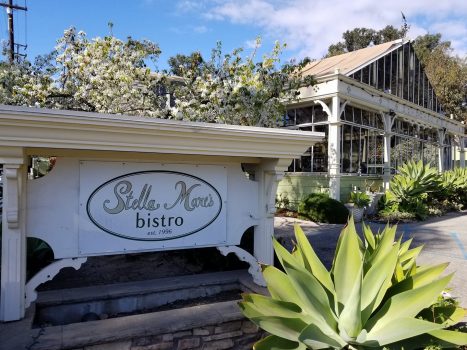 Stella Mare's Bistro
50 Los Patos Way
Santa Barbara, CA 93108
stellamares.com
(805) 969-6705
Thanksgiving is a holiday that we all should celebrate at least once in our life. It's a tradition that represents being grateful and appreciative of what we have. Hopefully, these tips will provide you with a memorable, entertaining, and loving Thanksgiving filled with great people, delicious food, and new photos for social media.