---
Coastal erosion is causing palms to fall
The 100-year old Palm Trees planted along the ocean at Refugio State beach are starting to drift closer to the tide. This natural process is due to the depletion of sand. Rocks are now covering most of the beach's area.
Things will only be getting rockier, as El Niño comes further into action. Currently with lack of excess rain, the high tides are causing the coastal area to become destroyed, which means coastal erosion.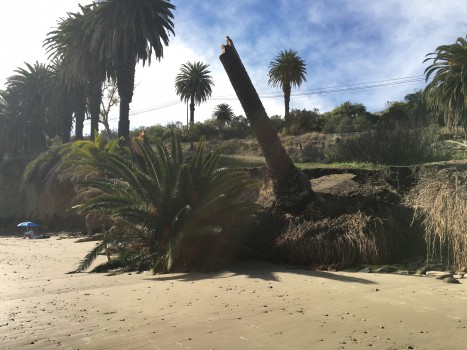 Stephen Rutherford owned the property in the 1920's. Many ranchers came to see the beach on their way to sell beef. Bathrooms had to be transplanted to the area, due to health code regulations because of heavy traffic. It was finally decided that the sales tax was too expensive, so the Rutherford's decided to create a pay station to collect money from the beach goers.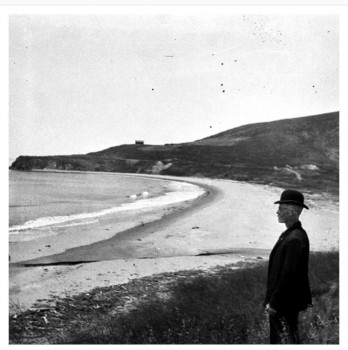 The grandson of the owner, Nelson Rutherford, wanted to take on the task of expanding the business. Thus, he brought a store, house, some cabins, and boats onto the property.
All was well until 1942, when the Ellwood oil fields were shelled by a Japanese submarine. The coastal region became the western front of World War II. The beach continued to be closed, due to the army's usage.
As the Rutherford's still owned the property, they chose to let go of the land to the state for $105,000.
In June of 1979, plans were made to improve the beach.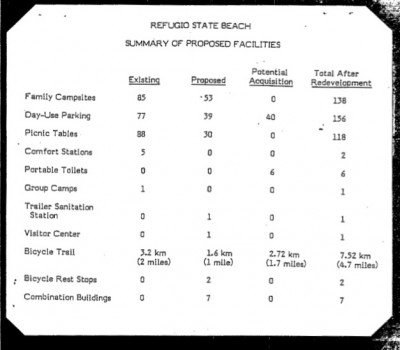 Refugio beach suddenly became a popular spot, as the locals came for a short getaway. As the sport of surfing rose, so did the attraction of Refugio beach. It was used not only for surfing but also for camping.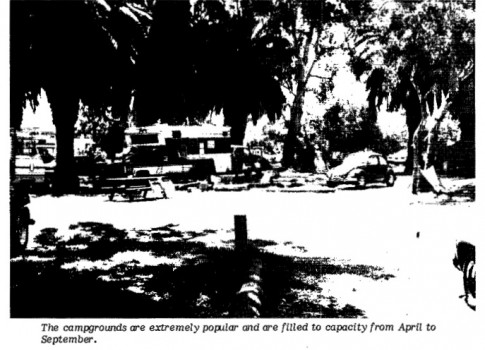 As years past, Nelson Rutherford's palms have held up for longer than expected.
As a local beach goer to this specific beach, I am saddened by the loss of palms. The palms create a scenic view for Refugio beach go-ers.
It is unfortunate that the palms cannot be sold for profit, as they are state property.
"After the palms are uprooted and brought out to sea and then returned to the coastline, it is then that they can be salvaged by heavy equipment, said ranger and superintendent of California State Parks, Eric Hjelstrom.