With a 2000% mark up on unregulated bottled water, and thousands of water bottles floating around in our ocean, using a reusable water bottle seems like the obvious option.
Recent studies have shown that the bottled water you are drinking might not be to your advantage. There are around 24,000 chemicals that can be in a bottle of bottled water, so why not drink tap water, filter it on your own, and put it in a reusable water bottle?
According to EWG "Ten popular U.S. bottled water brands contain mixtures of 38 different pollutants, including bacteria, fertilizer, Tylenol and industrial chemicals, some at levels no better than tap water, according to laboratory tests recently conducted by Environmental Working Group (EWG)"
"Quality laboratories found 38 contaminants in ten brands of bottled water purchased from grocery stores and other retailers in nine states and the District of Columbia. The pollutants identified include common urban wastewater pollutants like caffeine and pharmaceuticals, an array of cancer-causing byproducts from municipal tap water chlorination, heavy metals and minerals including arsenic and radioactive isotopes, fertilizer residue and a broad range of industrial chemicals. Four brands were also contaminated with bacteria." EWG
Tap water is regulated more than bottled water, and they have to tell you what is in it. You can get a Brita filter, or Soma water filter instead, then you will know that you are drinking clean water from the source you produced. Not only will you be helping the environment and your health by not using bottled water, but you will be helping yourself.
Here are some steps to help you get in the routine of healthy hydrating:
Buy a water filter pitcher
Keep it filled, after you fill up a new cup, refill the pitcher
Keep the pitcher next to your sink for easy access
Always keep a backup reusable water bottle clean just in case
Choose a reusable water bottle that goes with your lifestyle with color and size
Most of us lead busy lives, and you can buy a reusable water bottle too fit your diverse lifestyle.
S'well: School Swag
For school use the S'well water bottle. When you are sitting in a long lecture you want something that is going to keep your drink cold or hot for the whole class. It comes in a variety of ounces and you can even personalize the color.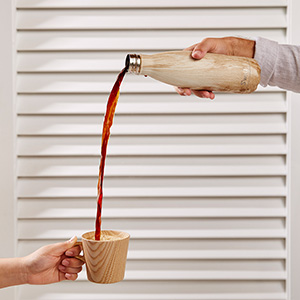 PC & Video: S'well
Brk: Your Shopping Companion
When you are running errands around town the Brk water bottle is the way to go. It is a glass jug that comes with a rubber coating on a variety of colors, it also has a convenient handle at the top so it is easy to carry around, or pop in your purse. As a bonus it is very light weight, and a fashion statement.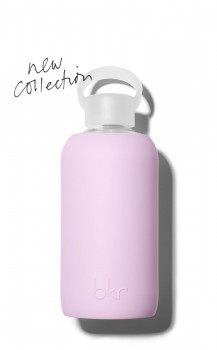 PC: Brk
CamelBak: Getting Your Workout In
Exercising is a big part of our lives, and it is important to stay hydrated when doing so. The Camelbak water bottle is perfect for hikes because it has a built in straw that you can easily access so you won't have to waste time unscrewing a cap to drink; and it also has a sleek handle that you can use with one finger to keep your hands mostly free.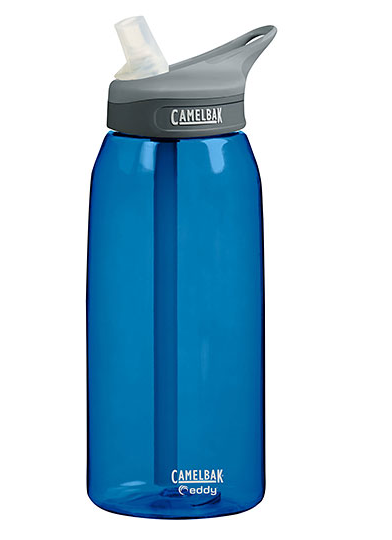 PC: CamelBak
Corkcicle: Perfect For Your Summer Nights
We all enjoy taking drinks with us on picnics or to the beach, and Corkcicle is the best companion you could ask for. It comes is a variety of trendy colors and shapes, as well as sizes for you to choose. Their design leaves nothing to be desired from their canteen to their tumbler containers, all of which holds the temperature inside at a constant.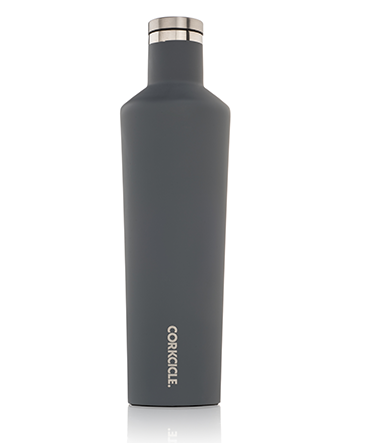 PC: Corkcicle