The sun is shining brightly on a Saturday morning. You are lying in bed awake wondering about how you can start your day off on the right foot. You begin to think about how your doctor has told you that you need to incorporate more physical activity into your daily life but you don't like to workout. As you lay there your mind begins to drift back to the days when you were younger and enjoyed competition and the feeling of winning. As you ponder about what to do, a friend reaches out to you about playing soccer. You hesitate because you played it in high school, so you have experience but haven't played since then. After talking to your friend you think about the thrill of competition you once had in this sport and look into how you can become part of the adult soccer environment.
Soccer has become a very popular sport within the United States. It has been around for thousands of years and brings groups of people and countries together for the excitement and unity that occurs when participating in this sport. Around Santa Barbara, there are many adult leagues in a multitude of sports but one that many do not know exists is the Santa Barbara Women's Soccer Organization (SBWSO). SBWSO is a mutual benefit nonprofit organization and a federally tax-exempt soccer league for women that is run solely on volunteers and provides opportunities for players of all abilities and ages currently ranging from 18 to 65 years of age.
Within this league, there are two seasons – Fall and Spring – that happen every year. Each game is played on Saturday at 8 AM, 9 AM, 10 AM or 11 AM either at Girsh Hochman Field in Goleta or Dwight Murphy Field in Santa Barbara. Upon signing with this league one is directed to the player liaison who can assist in finding the player a team if they don't have connections to teams or players who are currently active within the league. Once involved in this organization and an individual is established on a team their Saturday mornings consist of not only playing soccer but getting cardio in and connecting with people that grow into lifelong friendships. SBWSO is also family orientated so if you have little ones and in need of sitter while you play, bring them to the field with you and someone on your team will keep an eye on them. Aside from having that aspect of knowing your children are in good hands while you play, one can also play soccer with their daughter. On a few of the teams, there are a couple of mother-daughter duos who compete with one another which helps promote a family atmosphere.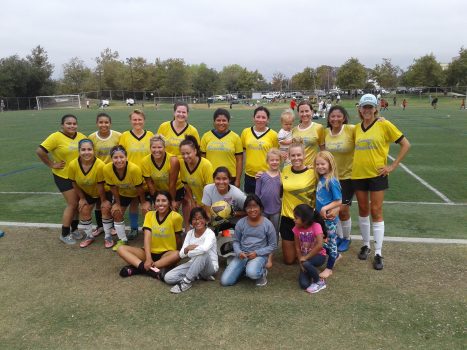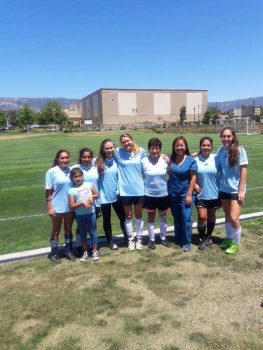 Lots of work goes into this league in order for it to run smoothly year after year. There are many women who have been part of this league from the beginning and still active within the league now but one who knows the ins and outs of the league can be found by the name of Coleen Moriarty. She was a team manager for SBWSO before becoming league director for eight and a half years, has been a player from the very beginning of the league when it was called PAYSO – Parent's of AYSO – and is currently the League Historian. Since Coleen has been around from the very beginning of this league, she is a great source of information when it comes to understanding more about this organization as a whole.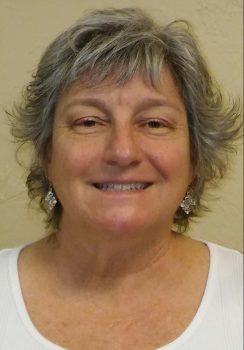 Ebony: How and when did SBWSO get started?
Coleen Moriarty: Santa Barbara Women's Soccer Organization (formerly known as Santa Barbara Women's Soccer Association) was formed in 1990 when a group of women decided to break away from the first adult soccer league in the area. That first league was called "PAYSO" which stood for Parents of AYSO and was made up of separate men and women's teams. Initially, there were 5 teams in SBWSO. The organization eventually grew at its highest participation level to 14 teams and split into 2 divisions—Division 1 (competitive) and Division 2 (recreational).
Ebony: Why did an organization such as this one develop?
Coleen Moriarty: Throughout the 1990s and early 2000s, the game of soccer grew in popularity with the national coverage, public interest, and exceptional skills of the US Women's National Team. Players like Michelle Aker, Mia Hamm, Julie Foudy, Brandi Chastain, Joy Fawcett, Abby Wambach, and many other very talented individuals won almost every game they played, and as a result, women's soccer in particular gained worldwide recognition. As for SBWSO, local women discovered a new, relatively inexpensive way to exercise and build long-lasting friendships playing a fast-moving team sport. Prior to that time, women generally participated in bowling or played softball.
Ebony: How is it different from other recreational leagues in Santa Barbara?
Coleen Moriarty: SBWSO is completely run by volunteers.  By doing so, the league is able to offer more games per season at a lower cost per game than other sports leagues (like bowling or softball, for example).
Ebony: What has been the biggest obstacle within the league?
Coleen Moriarty: SBWSO's greatest challenge is recruiting committed players and scheduling weekly games so that team managers are able to field a full team with some substitutes every week. It is disappointing when a team is forced to forfeit because they are short on players.
Ebony: What is SBWSO doing around town to involve the community?
Coleen Moriarty: Several years ago, a few members of the SBWSO participated on the campaign committee to raise funds to build the artificial turf field at Girsh Park in Goleta. Our proudest moment as a league came, however, when we received the Pioneer Award and were honored by UCSB with placement in the Hall of Fame for our efforts in overseeing an annual soccer tournament known as the Kristiansen Klassic. The KK has been held each year for the past 25 years and is conducted in memory of Ina Kristiansen, one of the original members of SBWSO, a former UCSB student, and UCSB Recreational Sports employee who lost her battle with leukemia during her tenure there. Through the KK tournament, SBWSO has registered several hundred potential bone marrow donors with the National Bone Marrow Registry, some of whom have matched patients in need and through the bone marrow transplant process have saved lives.
Ebony: How can local people get involved?
Coleen Moriarty: SBWSO welcomes any women interested in joining a team. Even if you don't play soccer, we encourage the public to consider becoming a referee, a coach, or a team manager. You don't have to be a star soccer player to participate with us in important and needed ways.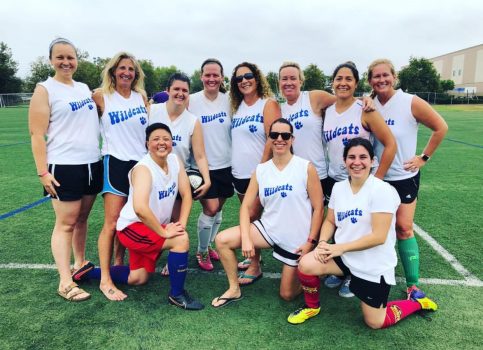 Santa Barbara Women's Soccer Organization just started their Fall season so it isn't too late to sign up. With this league, many individuals have found their calling with Saturday mornings. Instead of wasting their morning away on sleep, they are getting out on the field, working out and connecting with others who will become lifelong friends. This league is one of the nicest, open and welcoming organizations in the Santa Barbara area. No matter your skill, talent, or ability to play soccer each team accepts the player with open arms. If you want to become part of a small community of strong, competitive, but friendly and supportive women take a look at their website http://www.sbwso.com or their facebook page for more information.