The App Store can be overwhelming with over 1.5 Million apps to browse, free vs. paid apps and over twenty categories to pick from, we're here to find the top apps and bring them to you. Each month we discuss a different category along with the top apps available now.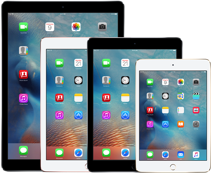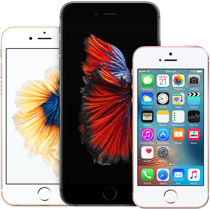 Welcome to your personal app Finder and Shopper from Odyssey Online, provided once a month. This month, being our first, we are diving into the basics of the App Store. We will show you how to get a FREE app per week, navigating through App Store, where to find different categories, and how to find the top free vs. paid Apps according to Apple.
This is the App Store Icon: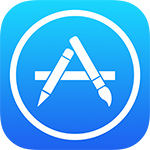 Want to check out Apple Support article has on the App Store, Click Here or on App Store icon above
After opening the app, there are 5 sections on the bottom on the screen to choose from;

Featured:
This is the place to find the latest and greatest apps according to Apple. Your able to browse the newest apps from games to apps for Business. BONUS: This is the place where you can find the FREE App of the Week! Sometimes it's hard to find but don't be afraid to do a little hunting.
Top Charts:
As the title sounds, here your able to browse directly through the Top Apps, sorted by Paid, Free, and Top Grossing. You also have the ability to sort these apps by Category; making your life easier when looking for the top apps that suit you best. Whether it's apps for Entertainment, Food & Drink, Productivity, Sports or apps to get some shopping done. Enjoy your explorations through the many different categories!
Explore:
Exploring is fun and Apple makes it easy to explore apps for that person who just wants to see whats out there. Your greeted with apps that are "Popular Near Me" which is apps purchased by people in your area. After that you just have to dive into categories that spark your interest. You just have to be willing to do some searching around to find your favorite app.
Search:
Have you ever heard of a app and you just wouldn't have any idea where to find it within the App Store? Well Search is the place to go. Tap on search, tap on the search area, type app name and BAM, you found that app! (Teaser for next month: Try searching for 1 Second Everyday)
Updates:
This is the final section, and sometimes the scariest but do not be afraid(and no I will not hold your hand). Updates are KEY to keeping all of your Apps working properly and to protect your personal information. You should regularly check this area of the App Store for possible updates specifically to your apps. If you have any apps that are in need of updating – tap the "Update All" in the top right corner and call it a day!
Join us next month for our top, must have apps. If you want to check out a few different websites to find free apps, check out; AppAdvice or Touch Arcade. Those are just a two, but believe me your only a few Google clicks away from finding your favorite spot to find apps – other than here of course!