"Stay Hungry and Follow Your Dreams" is one of the most famous talks by Jack Ma, the founder of Alibaba. Most young entrepreneurs are afraid of failure, so they avoid taking risks and start their own businesses (Better living, 2015).
Jack Ma is an exceptional entrepreneur who overcame negative attitude and followed his dream. Although he knew very little about the internet, this business magnate took a risk to invest in an unknown venture. Financial problem was also a huge problem as the investor founded Alibaba but that did not bring him down. An important lesson from this figure is that as long as we believe in our abilities, we should explore the possibilities available to succeed. Keeping our dreams alive is one way of succeeding because these dreams are likely to become realities in future.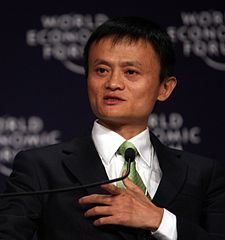 Fig.1 Jack Ma – The founder of Alibaba
During his motivation talks, Jack Ma talks about how he attempted to apply for Harvard. Jack applied for this prestigious university for about ten times, and all his applications were rejected. That did not discourage him from making the achievement of his dream impossible. One of Jack Ma 10 rules of success is finding the opportunities even where there are troubles. Instead of complaining too much, Jack advises that we seek for the opportunities instead. In this way, we can have the courage to undertake some of the tasks that might seem impossible. Many are the times when young entrepreneurs' ideas face rejection from other people. At one point, Jack Ma presented his idea about beginning Alibaba, but he was discouraged by twenty-three out of twenty-four friends available. However, the rejection did not sway him from taking the risk and starting the company. Later, this company succeeded immensely. Today, he is the richest person in China, and the first Chinese investor to be on Forbes' cover.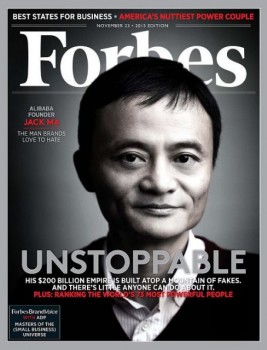 Fig.2 Jack Ma appearing on Forbes' cover on November 2015
In one of his interviews, Jack advises that any mistake made is a stepping stone to succeeding as long as one learns from such mistakes. For the young people, making mistakes provides a learning experience. When one falls, there is still a chance to stand up and take the corrective measures to lead to success. In my opinion, most people are discouraged by failures whereby they fear taking other chances. The character is detrimental to one's success in this highly competitive world. Moreover, Jack believes that doing everything at the right time is one key to success. For instance, he says that before one is twenty years old, it is important for them to be good students have some experience in entrepreneurship experience. Before one is thirty years, one of the keys to succeeding is to follow somebody. Following a good boss is essential to shaping one's life especially after one is 30 years-old. The key to success is, therefore, doing a correct thing at the right time while also taking the mistakes made positively and as opportunities to improve ourselves (Jack Ma Times, 2015).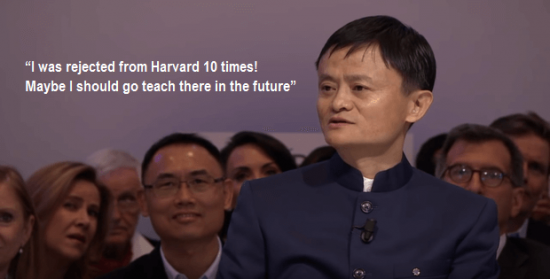 Fig.3 Jack Ma giving a speech in Harvard University
In the path of success, people will have varied opinions about a person whether good or bad. Often, people will discourage one from pursuing his dreams. Even after success, Jack says that people will still have their opinions concerning the successes of others. Listening to the negative comments of people and letting them interfere with one's performance is a major hindrance to succeed. Instead, young people ought to learn that every person chooses his or her own life the way they want. At one time, people thought that Jack Ma ideas of creating Alibaba were very stupid. Jack ignored the negative comments and what was once referred to as stupid turned out as one of the most successful company. Thus, one should not let the negative opinions of others interfere with the performance of the intended action. Jack also believes that staying focused is one rule for success. The focus should help any young person to avoid negative energy that may originate from all spheres of one's life including the negative comments from other people with the possibility of interfering with their success.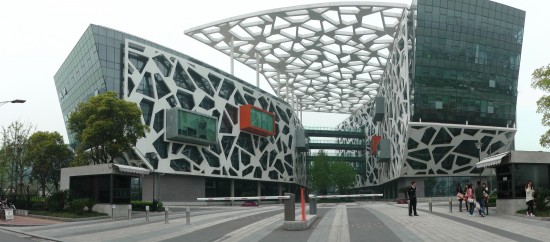 Fig.4 Alibaba's headquarter located in Hangzhou, China
Having a passion and being inspired are imperative to the success. Inspirations can originate from many places e.g. movies, songs, books, and motivation talks. At one interview, Jack revealed that one of his sources of inspiration was movies (Evan Carmichael, 2015). The insights and inspirations are helpful in self-improvement, an important factor for one's success. Thus, young entrepreneurs to seek inspirations from different sources to help them achieve their goals. Inspirations are important sources of motivation, a key determinant of our actions. The inspirations may also be a source of passion for the young people in doing the tasks relevant to accomplishing their goals either in career or education.
Jack Ma's speech – Stay Hungry And Follow Your Dreams
In overall, Jack Ma's speeches and interviews are very important sources of inspiration and motivation for every young entrepreneur who is determined to succeed. The important figure has often explained the importance of following and keeping our dreams alive. Learning from the mistakes and failures is an important trait every young entrepreneur should possess. Ignoring the negative comments and from people who may undermine one's ability is an important attribute to success. Lastly, staying focused, passionate, and inspired are essential to success.