With a long history of industrialism, and a destructive track record of pollution, reckless use of natural resources and countless hazardous waste violations, the brewing industry is making a change. Craft Breweries are taking the lead in environmental conservation, innovation and sustainability.
The Silver Bullet
Coors Brewing Co. based out of Golden Colorado operates the largest single brewing facility in the world and in addition is a subdivision of the world's seventh largest brewery Molson Coors Brewing Co.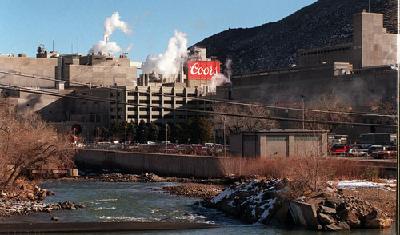 In 1990 Coors was responsible for an illegal spill, polluting the waters of Clear Creek and killing thousands of fish. Not more than ten years later in 2000 Coors was again held responsible for yet another spill this time wiping out all the fish in a seven-mile radius. According to wildlife specialists and the EPA (Environmental Protection Agency) the brewers' sewage plant was at fault, leading to multiple water quality and toxic waste violations. Since then MillerCoors has embarked on a year 2020 goal of a long-term stewardship to protect their most vital ingredient, water.
The Birth of Microbrewing and Rise of Craft Beer
Up until the legalization of home brewing in the mid 1970's the image of beer was that of a massed-produced, flavorless, characterless and of no culture commodity. It was in Corvallis Oregon where Cascade hops was first developed and released to home brewers, which quickly became the signature style in terms of the aroma and flavor in American craft beer. Although it wasn't until around 1990 microbrewing really set the stage for small brewers to reintroduce to the public the traditional old world European style beer packed with a variety of flavors; creating the foundation for what is now often referred to as craft beer.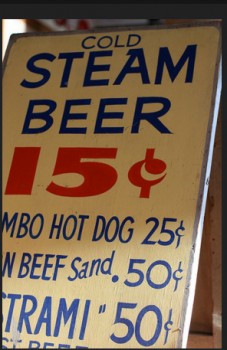 Perhaps one of the most notable entrepreneurial endeavors in the world of craft breweries is the history of Anchor Brewing, America's first and oldest craft brewery originating in San Francisco CA. Tracing back to 1849 the time of the Gold Rush, a German brewer by the name of Gottlieb Brekle moved with his family to San Francisco and purchased a saloon in what would later be transformed into the successful American brewery called Anchor. Persevering through the prohibition in 1920 ending in 1933, Anchor was shut down due to declining sales in the face of America's increasingly favored taste in mass-produced light beer. In 1965 a man named Fritz Maytag who couldn't bear to see his favorite beer be discontinued financially rescued the business. In 1971 a century later, the first Anchor Steam beer was bottled which was just the beginning of a craft brewing revolution.
Progressive Environmentalism
With no sign of the craft beer scene slowing down anytime soon, what steps are being taken to prevent another era of an environmentally destructive industry? With three simple words "reduce, reuse and recycle" in coalition with an emphasis on consumers choice, the twenty-first century version of industrial brewing has arrived.
                                    "At 95% of today's breweries, making one barrel of beer uses 3-7 barrels of water"- Bart Watson, chief economist of the Brewers Association.
The West coast Sierra Nevada Brewing Co. in Chico California is the second largest craft brewer and has built their business around the sustainability of brewing. Taking into consideration energy, water, resource and transportation conservation, they are nationally recognized for their environmental driven approach.
Sierra Nevada's Chico location features solar panels roughly the size of 3.5 football fields that supply 20% of the breweries electricity. They also participate in Zero Waste Program which means composting and recycling for example sending left over malted barley and hops to cattle and dairy farms as feed. Sierra Nevada also makes an extreme effort in managing the natural resources it takes to brew beer. Working hard to use the most out of every last drop of water, water usage is kept at a low with the help of onsite storm water recovery systems and water treatment facilities. As for the agricultural aspect, the hops and barley are homegrown on a couple hundred acres and are certified organic. Even right down to the bottling and transportation the brewery has opted for using recycled material for labeling, stainless steel kegs for draft and to reduce the transportation emissions, beer is transported via rail as much as possible.
Sierra Nevada isn't the only craft brewery taking the environment into concern, New Belgium Brewing Company from fort Collins Co, Full Sailing Brewing in Hood River OR  , Brooklyn Brewery in NY, are just a select few of the many innovative breweries around the country making sustainable brewing a reality.