After living in Santa Barbara for the past 4 years as a college student and a major foodie, I have discovered many lucky finds in this small town. While there are so many amazing places to eat in Santa Barbara, these are the top 5, most nutrient dense and quality ingredient places to dine.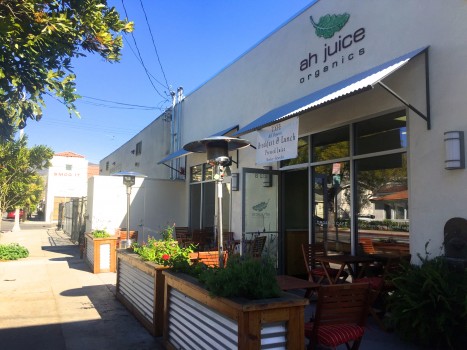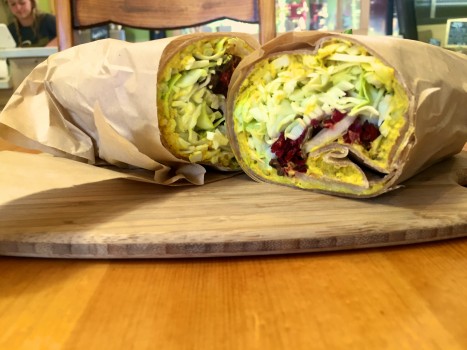 This brand new spot stands out from the rest with its loyalty to keeping every ingredient organic. They promise, "If we cannot find an organic source for all ingredients in a dish, you won't find it on our menu." Their rustic chic vibes create the ultimate experience for anyone to enjoy. Their juices are refreshing and their food has noticeable garden-fresh tastes that leaves you feeling energized. A fun tip to know: If you cut through their kitchen, there is a delightful hidden patio spot that cuts out the noise from the traffic nudge in the back. 
Location: 432 E Haley St, Santa Barbara, CA 93101
Parking: 90 min. street parking
What to Order: Vegan Coconut Thai Hummus Wrap & Lemon Light Green Juice
---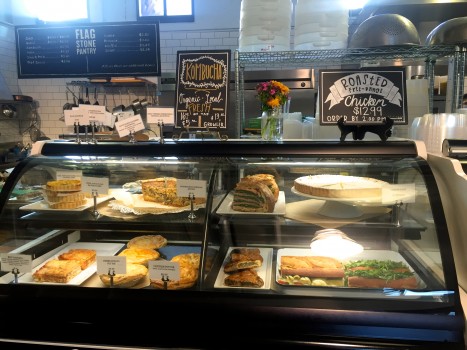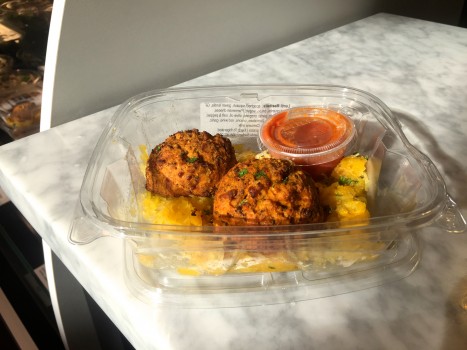 Truly a hidden gem. This modest but extraordinary shop is dairy free, egg free, and gluten free. They offer an innovative spin to modern comfort food. Prices are very reasonable and they offer a daily special of soup and ½ sandwich for under $10.
Location: 38 W Victoria St, Santa Barbara, CA 93101
Parking: Underground garage free parking
What to Order: Lentil "Meatballs" with Spaghetti Squash & Organic local Kombucha
---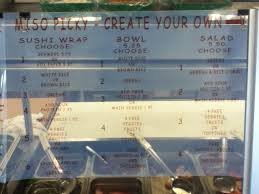 Whoever came up with wrapping sushi in the shape of a burrito is pure genius. If you're looking for fast food options with a healthy spin, Miso Hungry is the spot for you. All of their ingredients are incredibly fresh, from their hand-streded carrots to their cuts of local fish. They offer Sushi Wraps, bowls, and salads all for a decent price. Fresh, fast, and affordable is a perfect way to describe an experience here. 
Location: 3891 State St, Santa Barbara, CA 93105
Parking: Free parking in the side lot
What to Order: Spicy garlic tofu sushi wrap with avocado  
---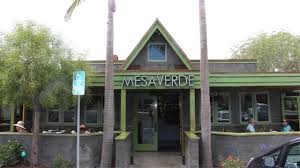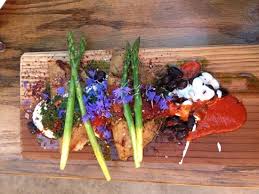 You don't have to be vegetarian or vegan to enjoy this amazing restaurant. Mesa Verde is a 100% plant based eatery with a twist. They infuse classic, comfort and modern cuisines, leaving not even the biggest  carnivores missing any essence of meat.   
Location: 1919 Cliff Dr, Santa Barbara, CA 93109
Parking: Parking can be a little tricky. If no spots are available out front, park in the business parking, one lot over. Don't park in front of the 7/11 ,your car will be towed.
What to Order: Literally anything. You will not be disappointed.
---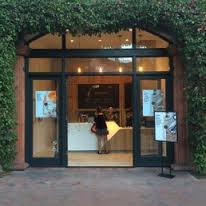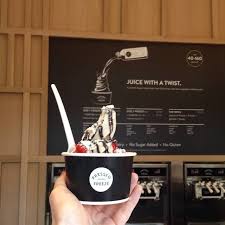 This juice shop has created a completely vegan, and gluten free dessert almost mimicking a soft serve, called 'Freeze.' Juice from fruits, vegetables, almonds and coconuts are the only thing that go into freeze to create this mind blowing, guilt-free treat. The options are endless with their 6 different flavors and dozen of toppings to choose from.
Location: 651 paseo nuevo
Parking: Parking Structure (first 75min free)
What to Order: "The Cookie dough"- Vanilla freeze with chocolate chips and pink himalayan sea salt or "The Snickerdoodle"- Chocolate/Vanilla swirl freeze with cinnamon, granola, and pink himalayan sea salt.
---