Escaping the Library: Where to Study and Get Properly Caffeinated in Downtown Santa Barbara 

128 E Canon Perdido St.
Handlebar is usually very busy, it fills up quickly and it can be hard to get a table—especially inside. This of course makes the place somewhat noisy, but if that doesn't bother you and the tinnitus that follows is what you need to concentrate, this is the place for you. Nice outside area with the Three Pickles as closest neighbour, a plus if you are hungry for more than a bagel. They roast their own beans and the coffee is full bodied and usually bold in flavour. 
Coffee of Choice: Cold Brew.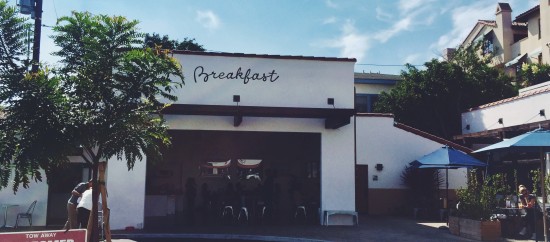 711 Chapala St.
Quiet, white open space, and just the right amount of pretentious. Indie music and art on the walls will give you that extra "today I'm gonna put on my flannels and look important while I study"-feel, they will also take a dollar off the total if you bring your own Mason Jar. You don't have to feel self-conscious about your large-rimmed glasses at this place. Not as busy compared to Handlebar, possibly not "discovered" yet. They get their coffee from Handlebar; giving it the stamp of approval. Kanaloa serves the best fish tacos right next door, if you want more than breakfast bagels and brownies, even though the name might insinuate a larger selection, the breakfast alternatives are fairly slim. Good coffee though.
Coffee of Choice: Cold Brew.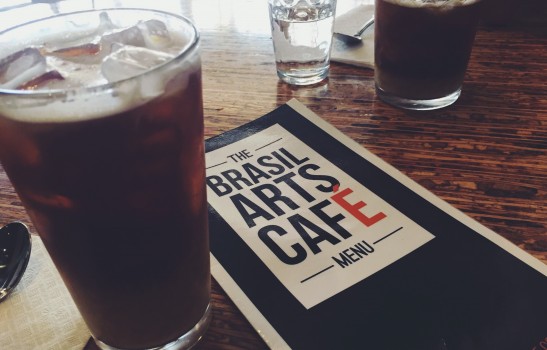 1230 State St.
First of all: best acai bowls in town! Brasil Arts Café has it all: breakfast, lunch, cocktails, and coffee. The passion fruit cocktail is a must, but talking about coffee: their double espresso is brilliant and just the right amount of bitter. They also serve the "Bulletproof" coffee: a mycotoxin free coffee, where they mix coconut/brain octane oil into the coffee, which will give you a slower caffeine reaction, rather than a fast kick that has you crashing later. Student perfect?
Coffee of Choice: Cafezinho (double shot espresso).
Need Inspiration Outside Santa Barbara?

Lucky LLama
5100 Carpinteria Ave
So, let's say you've had it with downtown Santa Barbara. Lucky Llama in Carpinteria will serve you Castle Coffee in cute mason jars. Their iced latte is bomb(!), and the coffee shop is a little hidden with a nice wooden patio decorated with little string lights. Cozy!
Coffee of Choice: Iced Latte w/Almond Milk.