A Guide to Socializing Like an Adult on a Student's Budget

With an early happy hour perfect for hitting after class, or the library, Nectar is home to some of the best cocktails in Santa Barbara. An upscale lounge with a relaxing vibe, their cozy booths are the perfect size for both you and your backpack.
Where: 20 E. Cota St
When: 5-6 pm Everyday.
What: Changes every month, but they feature discounts on drinks for $4-$7.
$5-10 Appetizers and food.
Must Try: The hummus and flatbread and the ginger-lemonade.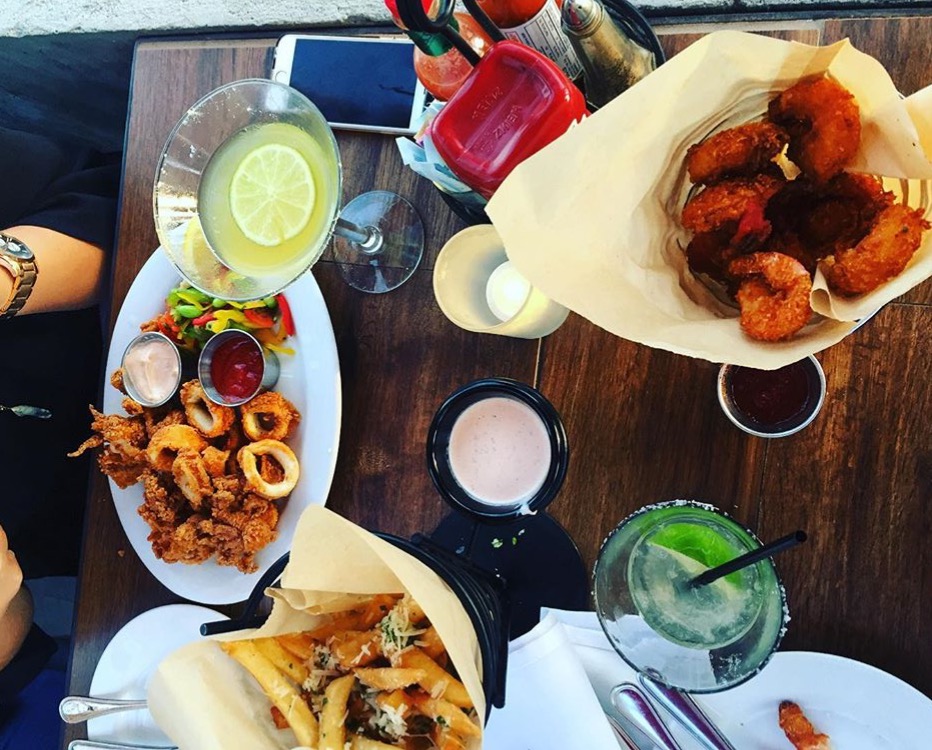 Right by the pier, Fish House is always packed during their extra long happy hour. The place is spacious, with a casual atmosphere that's perfect after a day at the beach, catching up with friends, or pre-gaming before the bars. The portions are generous, the drinks are strong, they give you free bread and who doesn't love free bread?
Where: 101 East Cabrillo Blvd
When: Mon-Thur 4pm-close; Fri 4pm-8pm; Sat 11:30-5pm, Sun all day.
What: $5.50 Cocktails, $3.50-$5.50 beers, $18 pitchers.
$5.50-$9.50 Food and appetizers.
Must Try: The fish tacos, and the key lime martini.

Best Happy Hour for Date Night:
Milk and Honey
A phenomenal Tapas restaurant, Milk and Honey boasts a dark and cozy atmosphere perfect for a date. All the plates can be shared, the drinks are fantastic, and with their well-timed happy hour, you can save a few bucks while still impressing your date.
Where: 30 West Anapamu Santa Barbara, CA 93101
When: 5-7 pm Mon-Sat.
What: $5-$7 Appetizers.
$5-$6 Wine and cocktails.
Must Try: The ginger mojito, and patatas bravas.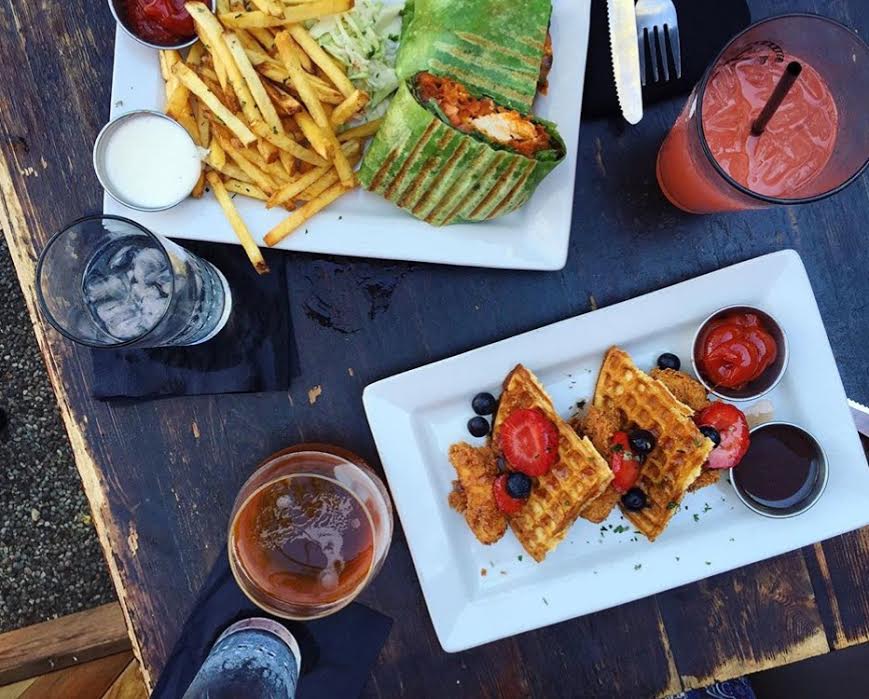 Right in the funk zone, Seven's is the perfect spot to enjoy your Saturday while managing to save some money. Always packed with a lively crowd, their drinks are innovative, their food is surprisingly delicious, and their back patio is hard to beat on a sunny afternoon. They also double up as a great brunch place if you want to kick your weekend off early.
Where: 224 Helena Ave
When: Mon-Thur. 5-7 pm; Fri. 4-7 pm; Sat. & Sun. 10-3 pm.
What: $6 Beer, wine and craft cocktails.
$7 Food and appetizers.
Must Try: The house infused lemonade and the mac & cheese.

Best Late Night Happy Hour:
Eureka
Eureka is easily one of the best happy hour deals in town, conveniently offered twice a day so you can't miss it. The bartenders are sure to make the drinks strong, so it's a great choice for pre-gaming before going out on the town.
Where: 601 Paseo Nuevo
When: 2-6 pm, 9-close Everyday.
What: $2 Off all draft beers, wine, and well liquor.
$5 Mimosas and bloody mary's all day on weekends.
$5-$9 Food and appetizers.
Must Try: You really can't go wrong with this menu, try it all.