My Experience Through Uber's Communal Accessibility  
Uber has created an outlet for my wallet, spare time, and networking. Although, I may have a narrowed point of view since I work for Uber. But, I can honestly say that I drive to make my life better through the connects I made throughout the numerous amount of times my back doors of my 2001 Toyota Camry has opened.
The number one question that I ask my riders is what's your destination?  Here's a promo video that I had to watch during my training for Uber.
Uber has given me the opportunity to contribute to the local environment more than I have even realized. I have helped saved the environment by carpooling late night-crawlers and shock-callers over 500 times. Carpooling hundreds of all different people with my gas saving roadster has alleviated the toxins of 500 different cars. Reducing the wasted gasoline and unhealthy car emissions throughout not just the community saves our Mother Earth on a local and global level.
According to The Ride-share Company, a non-profit organization and the third biggest carpool operator in the US. The company services about 5,000 carpoolers everyday, 220,000 tons of CO2 would not be released into the environment if people opted out of driving their own car.

Carpooling hundreds of various types of people with my gas saving Camry has alleviated the toxins of 500 different cars into not just cars on the road but toxins in Reducing the amount of wasted gasoline that can not be reused but destroyed through our gas tanks to emit and never to be re-used again is what Uber configures in a way that saves money, time, and  traffic congestion for a huge part of the market. More business travelers in the US are taking Uber than ever before. Carpooling provides the opportunity for the environment to kick back and relax and my riders too.
---
The Environmental Protection Agency( EPA) estimated in motor vehicles collectively cause 75 percent of carbon monoxide pollution in the U.S.
Contributing pollutants are made by the current and enrolling drivers on the roads today and now, yes. But, also the changes have been shown through the environmental reset of carpooling as the new trend. Through ride-sharing and reducing the amount of gas emissions in the air we breathe. What a shame that this is so easy, right? Why would we as a society waste our time spending money on things that don't really need to wasted and can't be reused like a million cars stacked on DP for a local example, or in your very own drive way at your residence? Having the potential, as many citizens domestically and overseas do, to access  ride-sharing as a taboo occupation, to save money while making money and making a decent contribution to helping the community has been very fruitful experience. We have all been there in those late night hours of desperation after one too many drinks. I myself would not want someone to feel like they do not have an out when deciphering between getting behind the wheel of a vehicle a.k.a " A DUI", and tapping your phone screen for a driver to come by and solve your pain of intoxicated hunger and fatigue.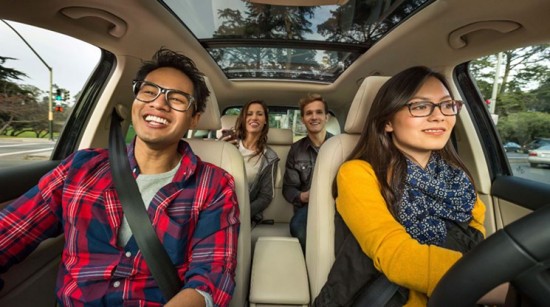 Creating the outlet to transcend time versus space for anyone with profuse versatility and extensive demolish what once was assimilated with the societal stigma of low income modes of transporting citizens in masses from one point to another within that neighborhood or region of the city, slowly but surely disassembling the system of  public transportation.Uber creates the marketable play in the ride-sharing market space that taxis can't.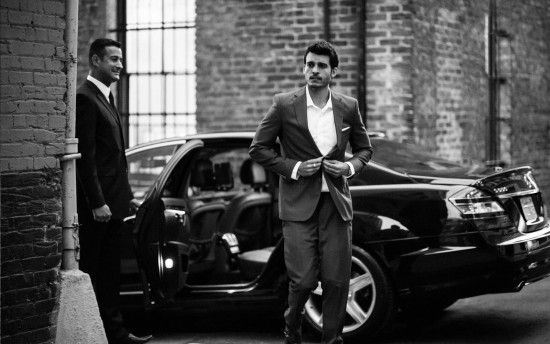 Connecting with the individuals that take my back seat for a spin is my bloodline of motivation that keeps me guessing what is coming next. In terms of people, places, and how much the next fare will be. These "riders" put their trust in me to get them to where they need to be with their lives right at my fingertips. Take for instance, when people need to get from point A to point B. I'm there when they call, but what about people that just need that afternoon pick me up. There I am again, right at their side pepping them up for just the small window of time that I have to make someone's day better. I use the sun, my tunes, and sometimes a little Starburst here or there to make someone's day better because there is nothing quite like the coastal views and warm temperatures in Santa Barbara, California  to use as my workplace and share that warm feeling behind the wheel with other hard working citizens of the SB local community.
Responsibility is the number one reason driving is the single most efficient task when creating a money powerhouse like the company worth roughly over 51 billion dollars according to a recent article from NBC this past October. Drivers are the neighbors, local store owners, and school basketball coaches that you see your city. Uber drivers also connect that bond of, " I got you". I  know that there are people just like the individuals that you see in the commercials, tv ads, and various social media outlets.
---
Quantifying time back as far as when you can first remember when you thought that it was weird and not proper etiquette to step into a stranger vehicle because mommy and daddy always,  "said say no to strangers honey? "them and they can trust that the people that they are picking up are going to follow through on their word in choosing to follow through with all of the   There are many times that I enjoy hearing about people's stories while we are traveling to their designated destination. Sometimes though, you have to be the one to get people back to reality and into their seat belts. I have had a few times where I have had to navigate my rider into the seat of my car and navigate through their slurs to find their address. But, it is all worth it in the end for that final high payout, because there are a lot of people that are normal or just a little bit tipsy to make the ride memorable for not just them but for me as well. As I wait for the drunkards I also wait for money to drop into my pockets as the rates soar through the night.
---
Entrepreneurial Tactics  Appeal to Everyone Everywhere for Money Right in the Driver Seat to Their Wallet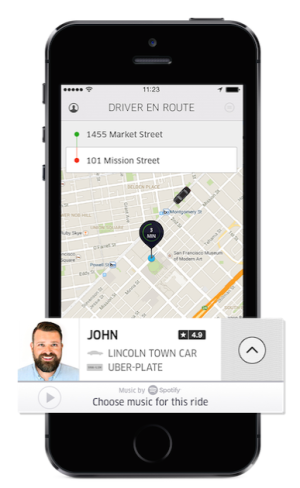 Characterizing isn't always a bad thing. Ultimately when it comes to making your own money, now in this new age of technology and carpooling as the link to get you to where ever you need to go is an entrepreneurial kindred spirit ready to break out of the gate of remedial cabbies an onto technology that makes a  change in seconds. Being your own boss requires you to achieve optimum success through out the idea that you as a driver can choose your own schedule and choose the money you want to make with really no restrictions other than keeping your car cleaned and your customers happy. Uber driving  connects you to that deep self-lead work ethic that gives you the option to be your own boss at your own pace for the betterment of the company at almost not business expenses and 20% of commission goes automatically back to Uber. An 80% percent return rate for the time and gas investment almost sounds too dreamy to be true right? Wrong. Anyone over the age of 21 with a car that has a birthday over the year of 2000. You or anyone you know can make money by the sunset and still have time to hang out with some friends downtown or call it a night pretty much when you decide is a true bonafide ideal job while in school and going to work part time. Uber driver have the economic option that many employees have access to.
Relationship Networks Built on Gasoline and Car Tunes
Getting to meet people. My first ride was  eye -opening but welcoming. The community members here do have a genuine interest in getting to know me and me as to them. Driving for Uber started when I started to lack money like any typical college student. There was as moment I thought to myself can I do this? Am I going to run into trouble with drunk guys hitting on me. What if I get attacked. Then the adrenaline kicking in. I got this I said. I can make the money the way I want with the tools I have right here in front of me. And I have been fine ever since. Once in a blue moon will I get a jerk trying his new pickup lines from a long night of endless drinking, but the app feature to chose how to rate your passengers allows for filtering the passengers that I do not feel comfortable coming away from their trip with the three stars or below rating system to not have that link to the passenger ever again. Uber gives me the opportunity that I would not get elsewhere other than working in a retail outlet store or tourist occupation here in local Santa Barbara's famous beach city. There is a point where, yes, I think to myself,  "my door has opened at least 20 times tonight and I am starting to get pretty tired to the smell of beer and saliva on people's breath and tired of Google Maps trying to make me take a longer route on the streets that I have come to know love and depend on. I love my job because it not only gives me the financial freedom to chose my work style and time frame, but also there is a point to which listening to your favorite music and taking breaks whenever that just doesn't get old.
---
Cost Saver. Also, gas does take its toll and car maintenance would be the downside of not driving a company -supplied car. Or having the company at least cover the cost of the gas and oil changes. Uber has rewards programs, but the real cost that accumulates with this particular line of work is time. There is not a real deficit to driving for Uber when it comes to car expenses, because the going rate of time versus cost is turned over in about 30 minutes time no matter what the true cost was to you. I can locally here in town from University of California Santa Barbara (UCSB) ( popular pick up location) to downtown restaurants on State Street in about 25 minutes at the price of roughly ~$26. Now the company takes 20% so that leaves me at a pocket of 20 bucks for about 20 minutes. Now that makes sense that yes you're not making that much money but imagine this pay out with about a week's worth of that trip over 7 times. That is not including surge pricing that can get to an almost a priceless amount. This is because there is not a true amount of regulation when it comes to payment, employment questions, and price inflation because this is a new market with a low amount of government regulation. Here lies that moment where realization set in that this is a true money making business that will be the future for transporting people around the town.
That the money you're making, you can also deposit into your bank account the same day. Yes, there are still taxes, but what about you seeing the return on investment that you planned for. I mean what could be truly better than that? Free money you say … exactly.
Uber has  changed my life in more ways than one. Having the capability to reach the general population through various marketing tools- is one of the most marketable traits that Uber has mastered. The famous –Canadian-breathalyzer- stand that Uber has installed in the heart of downtown Toronto, Canada. This industry is growing and the first line of enemies is the car industry in  and in itself. There will soon be just a car you can grab off a lot with a full tank of gas to pick people up in and that will soon be the only way to transport yourself. There is also work progressing through technological advancement with Google and Uber.