I don't know about anyone else, but December came up quick! Santa Barbara is one city that really sparkles during Christmas and holiday season, complete with twinkling lights curling up every tree downtown State Street!
There is something different about this time of year to me, maybe its'Santa Barbara—The air gets a little chillier, Uncle Bob's in town. Here are some events and festivities happening in Santa Barbara that will get you in the holiday spirit.
• The 63th Downtown Christmas Tree Lighting Parade on December 4th @ 6:30:pm starting at the top of State Street and Victoria. An above average 50 foot Christmas tree gets lit, followed by an elaborate holiday parade with music, bands, dancing candy canes and more. This is a great festive activity to do if you have the youngins' or need to entertain your out-of-town relatives.
• Boat Parade of Lights on December 6th located at the Santa Barbara pier. My family has made this one of our family Christmas traditions for the past seven years! Sailboats, yachts, rowboats, and even canoes cruise the harbor displaying their decked out boats of lights and magic!
Side Note: Need a fun date idea for your hunny? Grab some blankets, bundle up, make some hot cocoa, and watch the parade nestled up on the beach, followed by a cup of hot clam chowder on the pier.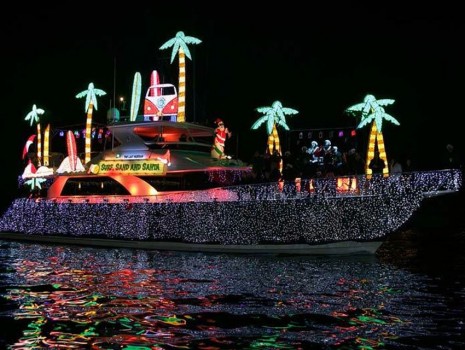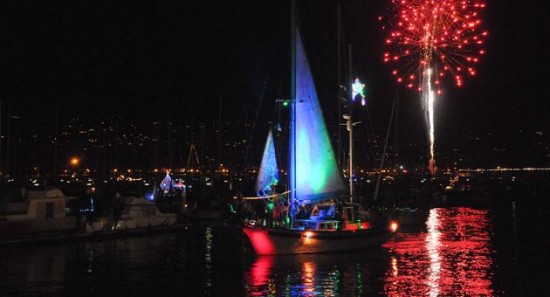 • SoHo Restaurant and Music Club— Check our their Facebook for upcoming shows.
• Figueroa Mountain Brewery Company is starting 'Game Night' on December 8th from 6:00pm-8:00pm and every Tuesday after! Fig Mountain has a great holiday and Christmas vibes with twinkling lights, $4 pints, and a cheery atmosphere makes it a perfect chill night out with friends.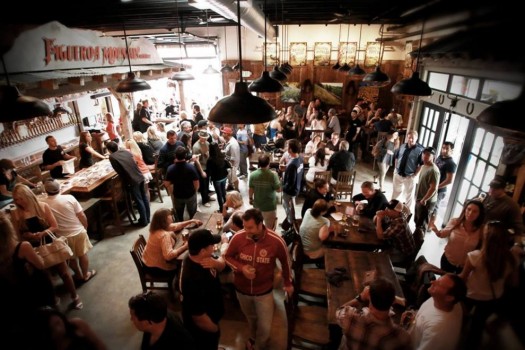 • Prohibition Party at O' Malleys— The top VIP of O'Malleys is reserved Saturday night for an all out 1920's style party. Flapper girls, big bands, classic cocktails, tasty bites , all leading up to a midnight champagne toast to ring in another year of liberty and libations. Visit Nightout for more information and tickets.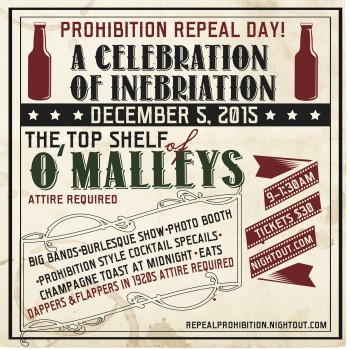 • Funk Zone Art Walk on December 11th. If you enjoy want to try a something different from the usual, cruise to the other end of State Street by water to Funk Zone and experience Santa Barbara's art culture, along with drinking local wines. This is another activity that you can bring kids to because
There are some exciting events and activities coming up, but I can not advocate enough to please be SAFE this holiday season. Make this a season a happy one, and please do not get behind the wheel under the influence of alcohol. Merry Christmas and happy holidays!