Danielle Ogaz opened this amazing place in July 2016. With help from friends, she has built a place that, for many people, feels like home.
Danielle Ogaz has previously worked at Starbucks and in dentistry, but her real dream has been to open a wine bar in Santa Barbara. Her vision for SB Wine Therapy is for it to be a place for fun and games with friends, a great venue for events, local vintners, brewers, artists and musicians, dog-friendly people, and simply a drinking club for their regulars. Ogaz wants SB Wine Therapy to be a place where people can hang out for hours and, for those with furry companions, they are welcome to bring their dogs along.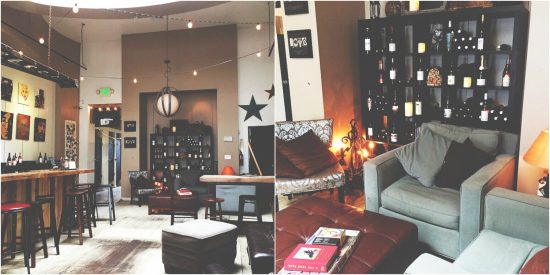 Art, music, and alcohol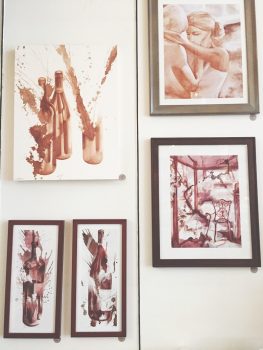 The walls are covered with art from local artists. Christina LoCascio is known as the "artist who paints with wine". Her art is placed on one of the walls. Since this is a wine place, her paintings of wine bottles and wine glasses fit in perfectly. On another wall, you can see paintings of dogs by the artist Janine Cook, not surprisingly since this is a dog-friendly place. SB Wine Therapy is always looking for local artists to perform at live music nights which they have every Thursday. The atmosphere is relaxing. The lighting is comfortable. The music is chill, and the people that work there are super friendly. The place is nicely decorated with art, inspirational pictures, quotes, and a cool mug wall. You can choose to sit at a table with room for many people, on a cozy lounge chair, or at the bar. SB Wine Therapy also has a back patio, which is a nice place to use when it's warm outside. As for now, it is a bit cold, but they do have heaters out for those that want to be outdoors.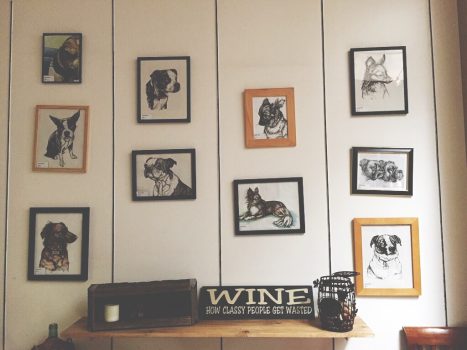 While I am sitting at a table with my laptop, writing my article, two friends are coming in and sitting down at the table next to me. They order the meat and cheese plate, a glass of red wine, and a Mimosa. One of the girls is excited about the game collection and soon find a fun board game to play. Later, a young couple comes in and each order a Mimosa and find a comfortable couch. The young man from the couple wants a beer after finishing his Mimosa, but he is not sure what beer he wants. Ogaz gives him a taster to make sure he gets what he likes. I found myself in a similar situation when I was not sure what Pinot I wanted, so the bartender let me taste two different ones before I ordered the wine I liked the most. The service is definitely good.
Danielle Ogaz: "Young professionals and students bring their laptops to work or study here regularly."

Fits everyone
Santa Barbara Wine Therapy is the perfect fit for big groups, date nights, and girls nights. For students, it is great to get out of the house or the library sometimes. Why not enjoy a beer while studying? Ogaz says that young professionals and students bring their laptops to work or study regularly. SB Wine Therapy offers free Wifi, and the happy hour makes it affordable to hang out for many hours. When you need a break, you can play a game or just have a good conversation with friends. They have Happy Hour every day from opening until 7 PM, and all day on Sundays. Happy Hour offerings include sangria, local house wines, and Mimosas for only $6.99. They also offer featured beers for $4.99.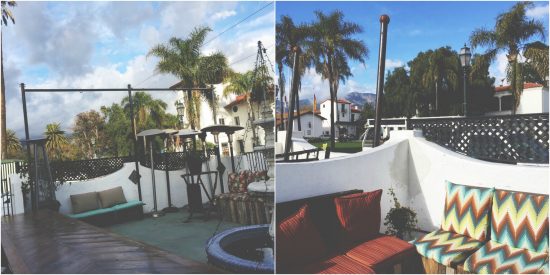 What does Santa Barbara Wine Therapy offer?
Ogaz has a good local selection of beer and wine from local wineries and breweries.
Beer selection: Third Window, Captain Fatty's, M. Special,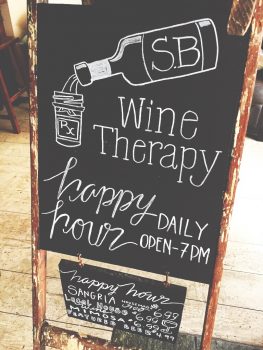 Draughtsman, and Island Brewing Co. Served in 4oz for $2, 8oz for $4, 16oz for $16.
Red wine selection: Pinot Noir, Tempranillo, Sangiovese, GSM, Cabernet, Syrah, Kim's Secret Red. Price range from $12 to $17 per glass.
White wine selection: Sauv Blanc, Chardonnay, Riesling, Malvasia Blanca. Price range from $10 to $13 per glass.
Bubbles: Brut, Rose, Blanc De Noirs. Price range from $9 to $12 per glass.
Rose: Grenache, Summer Water, GSM, Spritzed. Price range from $10 per can to $13 per glass.
Superstar Wines: Opus One, Overture, Melville, Star Lane, Bien Nacido. Price range from $50 to $100 per glass.
Other Drinks: SB Wine Therapy offers sangria made with fruits from the Farmers Market, mimosas in different flavors, cider, and their rainy day special: mulled wine served in mugs.
Tastings
They offer beer and wine tastings. SB Wine Therapy accepts the Axxess Card. With the Axxess Card you can get a one-time offer: 2-for-1 on wine or beer tasting. The continual offer is 20% off on tastings.
Food
SB Wine Therapy serves a meat and cheese plate and popcorn. Ogaz says that people can come in with food from other places, but in 6 months you might not need that anymore. Her plan is to have a kitchen up where she will serve small plates.
Games

Their game selection is as good as their beer and wine selection. You can find a game for everyone. Some of the games on the shelves are Trivial Pursuit, Backgammon, Monopoly, Mindtrap, and Scrabble. For all of the party people, Santa Barbara Wine Therapy has party games like That's What She Said, Drunk, Stoned or Stupid, and Never Have I Ever.

Nights
SB Wine Therapy always has something going on. Everyone who loves Mimosas, look here! Every Monday is Mimosa Monday, where Mimosas only cost you $4.99. Any other day they charge you $8.99. Wednesdays are Pride nights and Thursdays are live music nights. They change the nights depending on the season and holidays. This year they hosted a "GAL-entine's Day" party and "Super Bowl Sunday."