Santa Barbara Offers An Authentic Variety of Taquerias
Californians take tacos for granted, and honestly, coming from Sweden it took me a while to realize and appreciate the greatness of California's tacos. Once I did, I committed myself to experience as much of, arguably Mexico's best invention after contraceptive and color TV, as possible. Luckily Santa Barbara offers a variety of taquerias with authentic mouth-watering tacos. After "taco-touring" in Santa Barbara for a few years, I have conducted a list of the best taco places in town:
1. Lilly's Taqueria
My personal, and the local favorite offers authentic Mexican soft tacos, and is hands down the best taco place in Santa Barbara. The taqueria's menu is exotic yet very simple, on top of that, the family owned restaurant offers fresh ingredients cooked on a daily basis. The line often stretches a bit but:
"If you see a big line don't be discouraged. It moves fast. I will take care of you personally" – Cesar Guido, manager.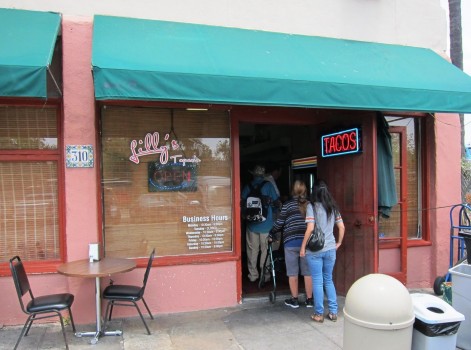 Address: 310 Chapala St, Santa Barbara, CA 93101
2. La Super – Rica Taqueria
La Super, celebrated by Julia Child and Katy Perry, offers fish tacos, tamales and more. Since the late culinary star said on Good Morning America how much she liked this place, the line has been super long. Although the line runs out the door, service is fast and the food is made right in front of you.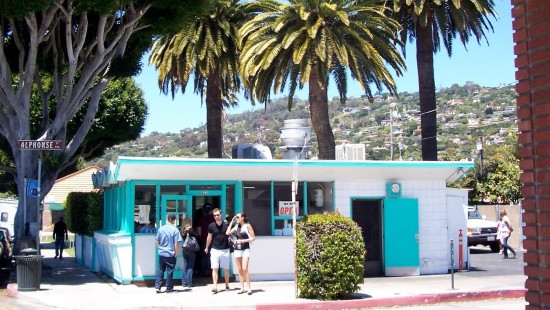 Address: 622 N Milpas St, Santa Barbara, CA 93103
3. Los agaves
Not the traditional authentic tacos but the perfect place for a family dinner or a dinner with friends. The restaurant is currently #2 on the list of 411 restaurants in Santa Barbara on Tripadvisor, so it's definitely worth a visit. The menu offers a broad spectrum of choices, everything from burritos, tasty tostadas, enchiladas, to shrimp tacos.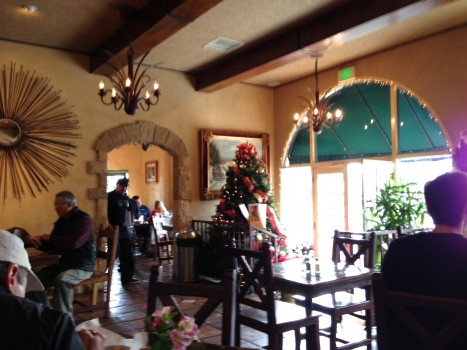 Address: 600 N Milpas St, Santa Barbara, CA 93103, 2911 De La Vina St, Santa Barbara, CA 93105
4. On The Alley
Perhaps the best fish tacos in town. This is an affordable place, with a price range under $10. It really makes this place a great choice for a company that wants various options for a reasonable price. Their celebrated fish tacos are fresh and tasty, and they also offer other meals like fish and chips and deep fried avocado. Each order comes with a side of chips and a slightly spicy pico de gallo.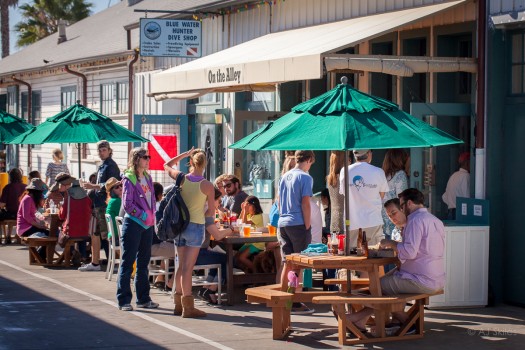 Address: 117 Harbor Way, Santa Barbara, CA 93109
5. Mony's Mexican Food
Nachos, fajitas, barbacoa combo, tortas, chilaquiles all in the price range of under $10. Their salsa bar provides a variety of flavors such as mango, spicy peanut, avocado, pistachio, and hot habanera.
Address: 217 Anacapa St, Santa Barbara, CA 93101