• PAST, PRESENT, AND FUTURE •
Over the past few year Santa Barbara has been slowly creating it's own unique kind of nightlife experience. With the help of Night Out and most recently We the Beat, everything changed for the better. Almost over night it would seem, a small group of friends came together with common interests, and set off with an idea in mind, as well a vision to make it happen. Today We The Beat has a loyal following and draws in crowds of people that are growing with each occurring event.
A question that is often asked is, "Who is We The Beat?" Well, that is exactly what we are here to show and tell you today. Blake Nania, Kirk Reed, and Jon Salontay were, and still are the building blocks of the collaborative group now running We the Beat. Staying up to date on Social Media, keeping content current on the website, and pushing their name out to the public every chance that comes their way, is all part of their every day agenda.
"The name "We The Beat" was derived from aspects of the beat generation. We wanted to bring a new music scene to Santa Barbara and create a new form of culture that was lacking before we started." – Blake Nania
• WHO IS WE THE BEAT •
Blake Nania – Creative Director, Chief Editor, Head of Social Media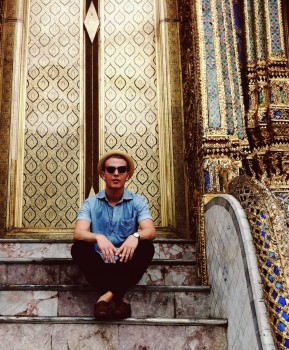 Blake was the first one I approached. He explained to me that it all stared on a basis of common love of music, and figured that they all knew how to possibly make something of this. He and his good friend Kirk had talked about starting a promotional company back in college, where they first became friends; simultaneously Blake was a diligent content writer for a locally generated music blog called OhHeyDoctor.com. This where he knew that a combination of the two could turn out to be something awesome. They would in theory communicate with some of the artists they liked and figured they could start throwing on shows in town based of off the connections made on OHD.
"Largely focused on "Live Electronic Music" from the get go fueled by the local success of OhHeyDoctor.com" – Blake Nania
Kirk's business sense and way with words got us where we are today, as well as Jon's social connections in town, both were equally important when getting people to our shows in the beginning. The name "We The Beat" was derived from aspects of the beat generation. We wanted to bring a new music scene to Santa Barbara and create a new form of culture that was lacking before we started.
"It's a genre that brings together the best parts of the EDM world with the instrumental factor of a live band, which is essentially what everyone is moving into and the future of popular music really." – Blake Nania
Now with an established presence, We The Beat is looking forward to expanding, not only genre wise, but city wise as well. Blake told me that they are looking into promotional ventures out of town as well as touching on a variety of new types of music including hip-hop and rock. According to Blake there is still a lot to come for Santa Barbara this year in 2015 including one of their biggest announcements yet!
Kirk Reed – Talent Buyer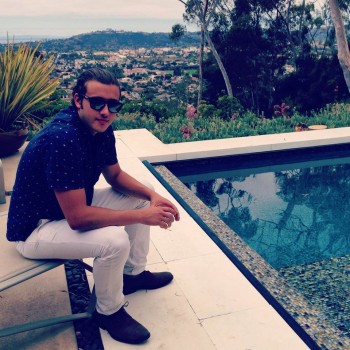 At humble beginnings Kirk was a busboy at SOhO Music Club, and had always dreamed of putting on shows instead of cleaning the tables. Once he graduated from UCSB, he asked those boys in charge if he could fill a position helping book the talent that the club. Unfortunately Kirk had no experience at the time, and wasn't taken too seriously. Only a short phone call away Kirk found himself in conversation with Blake where they devised the plan to start this promo business where by they could bring this idea together with the group of content providers at OhHeyDoctor.com.
"Together [we]created We The Beat, a company devoted to supporting quality music through online music reviews, but also producing concerts with the best up and coming artists." – Kirk Reed
Jon Salontay – Promotions, Media & Merchandise Design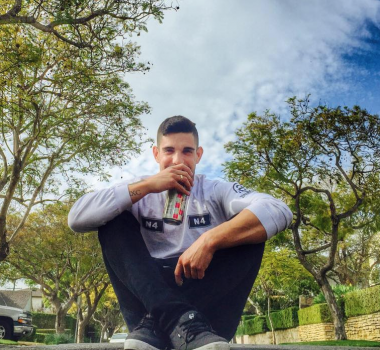 At the forefront of OhHeyDoctor.com's collaboration and eventual dissolve into We The Beat Jon had already been working on a few show productions at EOS Lounge here in Santa Barbara. According to Jon this was during OhHeyDoctor's hay-day however they were at the stage where they weren't considered pros when it came to putting on a show successfully. Jon told me that he saw event production as a somewhat of an unattainable goal. One day however, in August 2013 Jon got the call from Blake. Blake told Jon he had a friend that he believed could make this all happen and could make their vision a reality.
"We all met at South Coast Deli on Carrillo and it was here that the very first talks with Kirk and Blake and [myself]began about forming an event production company which was targeted at bringing music and acts to SB that weren't coming to the area." – Jon Salontay
After a few more meeting We The Beat was formed. Kirk's connection over at SOhO, Blake's, blog navigation and music knowledge, and Jon's promo and connection skills, they mapped out a plan that was "destined for success".
"Our first Carousel show was a success – in that we did not lose money and it allowed us to feel out what needed work and what didn't… the rest is history" – Jon Salontay
• EVENTS AND SHOWS •
SOHO
SOhO has since the start of  WTB been one of the beacons of all of the shows they have put on. From local bands, to globally renowned producers and artists, this venue has yet to be a let down, and believe me, I doubt that is going to happen any time soon. SOhO offers a great atmosphere with plenty of places to stand and sit with friends, as well as a spacious bar area to escape the noise and grab a beverage if you so chose. From their first sold out show, to reoccurring shows every few weeks to a month, this is where We The Beat really started to flourish and let themselves be heard. Keep an eye out and don't miss their next show at Soho!
CANARY
Last Summer We The Beat started a collaborative event series called Summer Night on the Roof at the Canary Hotel. Together with Night Out SB they were able to gain enough initial response and traction that it has continued into this summer of 2015. This fun and exciting series of events attracts guests of all ages, and really sets up a vibe that is timeless. As the sun sets the and the music flows, guests are invited to dance, enjoy drinks and local cuisine, and hang out with their friends and family in a truly unforgettable location. Stay tuned for this summers second installment of the Canary Rooftop Saga!
FORK FEST
For the last few years the Funk Zone, along with WTB and others have come together and created Fork Fest. A local food festival where local eateries and vendors compete with small fork size portions for best Santa Barbara cuisine. Paired with craft beers, local wines, and local music (of course) Fork fest is a fun even that is gaining traction every time it comes around. If you haven't heard of Fork Fest check them out on their WEBSITE, and don't sleep on their tickets next time around.

At this rate there seems to be no way to go but up for We The Beat. With their growing popularity, and pursuit for success, I don't see them stopping any time soon. Jon, Blake, and Kirk are always on the look out for new talent and awesome venues to take over. As their name slowly but surly consumes Santa Barbara, it is only a matter of time that they branch out and start to recreate themselves in other surrounding areas. With that being said the rest is up to us, so let us be supportive to the community and check out their next event!
" – And the rest is history."