Carpinteria's small town vibe
---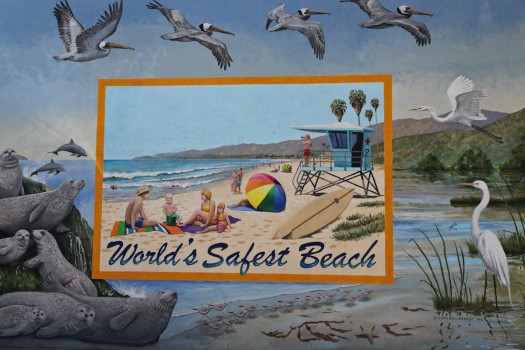 Carpinteria has recently gone from the world's safest beach, to a tourists dream, which left me wondering what are they flocking to do in this town?
Carpinteria Campground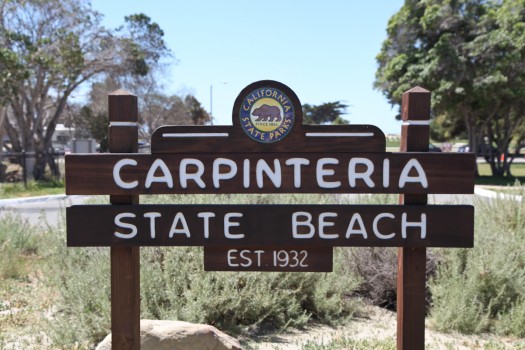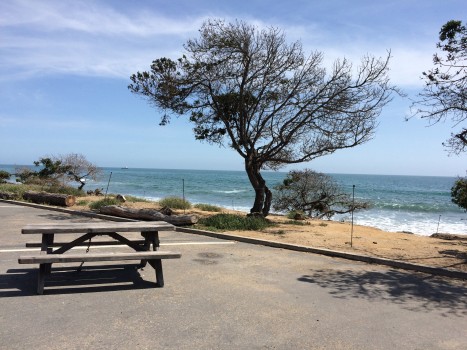 Where Are You Hanging Your Hat?
Located at 205 Palm Ave. in Carpinteria, the Carpinteria Campground is becoming a hot commodity for tourists. The campground boarders the Carpinteria State beach which gives campers a straight shot to the sand. Whether you are camping in a trailer, or in a tent there are many amenities including power hook ups, showers, bathrooms, and bbqs. This used to be a well kept secret to the surrounding area but now the word is out, and there is a 7 month waiting list; and not just a leisurely reservation waiting list, a full fledged 8:00 am clicking the reserve button on their booking site until your fingers hurt from hitting refresh, and hopefully you got in. If you were to slow to reserve a space you are out of luck until the next month rolls around, and you try all over again. Of course you can take your chances, and show up bright and early to the ranger station to check if there were any cancellations, but this is unlikely.
Lucky Llama Coffee Shop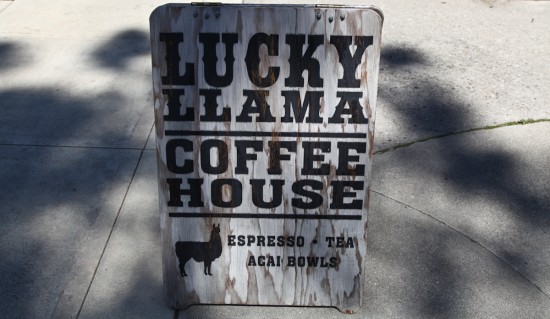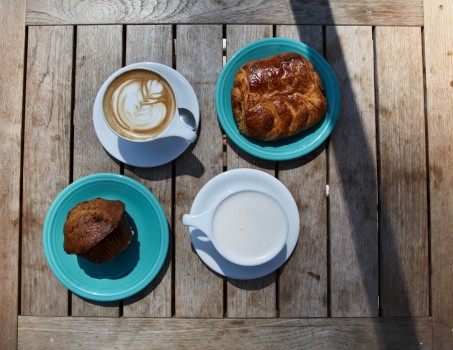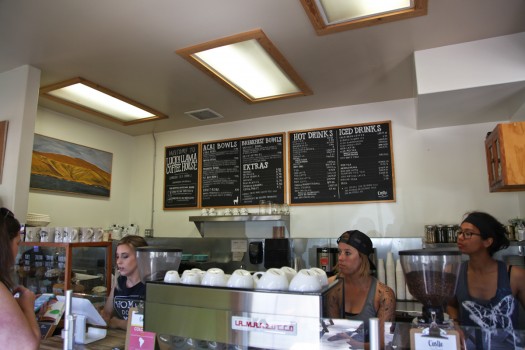 Mellow Morning Coffee
This locals favorite coffee shop Lucky Llama, owned by Carpinteria locals Ryan and Ashley Moore, has become THE place for your morning Mystic Matcha Latte that has almond milk, vanilla, and matcha; and a cheese and spinach croissant. They offer a variety of unique and traditional coffee and tea drinks; as well as blended fresh fruit bowls with granola and agave, and baked goods. They also support local artists, and have their work up in the coffee shop for you to purchase and appreciate. While you are sitting on their outdoor patio you can take in the view across the way of the worlds largest Torrey Pine tree, 126 feet to be exact. The vibe here is unmistakably mellow with great service, and live music on the weekends.
The Farm Cart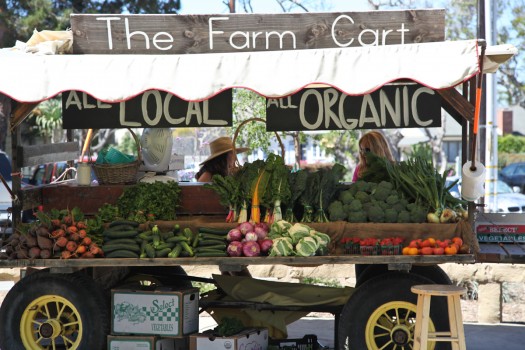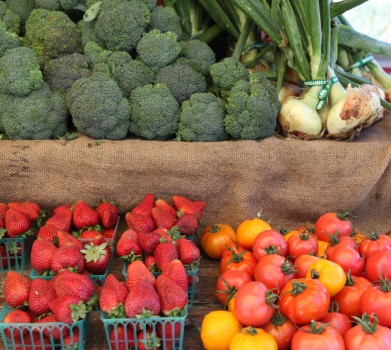 Feeling Fresh?
It seems like now a days, every town has their weekly farmers market that you can go get your local, and some of the time organic produce, Carpinteria has taken it to another level. We have The Farm Cart, located at 5103 Carpinteria Ave open Monday through Friday. It boasts local and organic produce owned and operated by Katie and Jason Lesh. This makes Carpinteria even that more unique to show we support local, organic, and family run businesses. They even offer a Farm Box that costs just $18 a week that includes the fresh produce of the current season, with recipes to go along with it. Stopping by their vibrant fruit and vegetable stand, along with their friendly demeanor, will make your day or even your week that much sweeter.
Rincon Brewery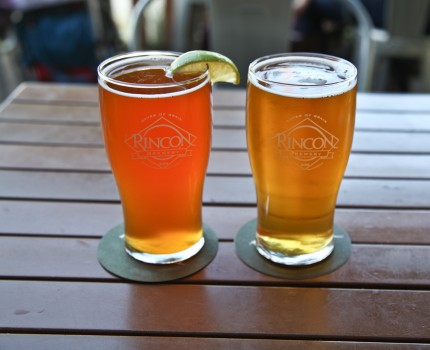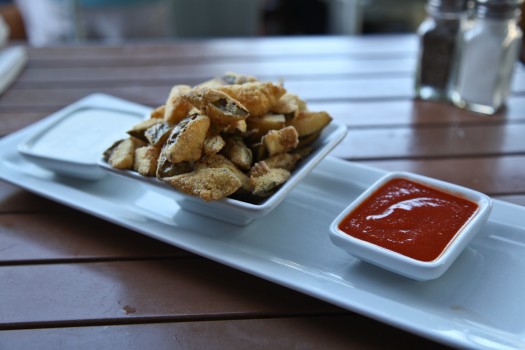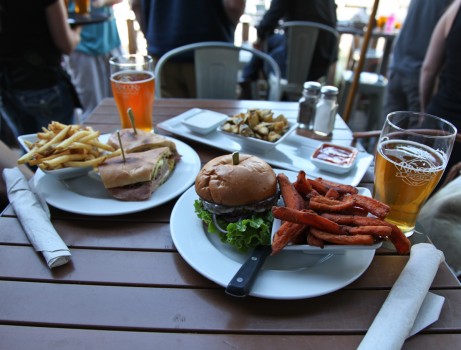 Ooooo That Brew
When you think of California you can hear the verse "waves of grain" pop into your head, but did you ever think those grains would be hops? Well Rincon Brewery  has made that their tag line, and their business. Their prime location on Carpinteria Ave. along with their killer food, and glass room where you can see the process of your beer being made; you have got it made. Rincon Brewery captures the essence of Carpinteria with its dog friendly patio, sand box for kids, and it's sleek decor. You can find all the locals and tourists in one place every night rain or shine. Their beers take on unique names that are specific to Carpinteria, like the Bates Blonde and the Rincon Saison, drink them at the brewery or take a growler back to your campsite, what more could you ask for.
The Bluffs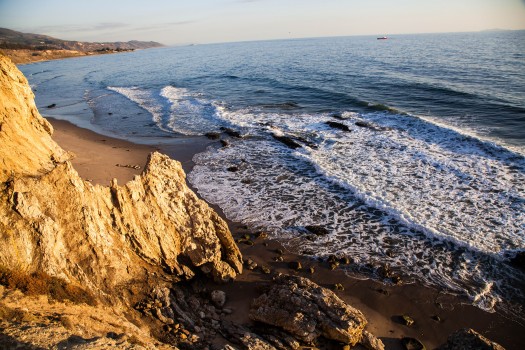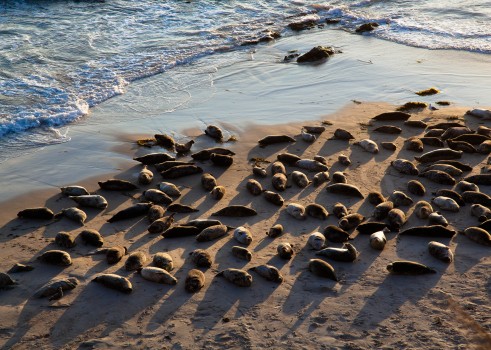 Whether you choose The Bluff Trail or The Tarpits Trail, they connect to one another, and to the picturesque scenery of Carpinteria. The Carpinteria bluffs sprawl across 52 acres of land, the trail wonders over top the beach and through lush trees, and has a view of the seal rookery. Starting from the Carpinteria State Beach, you can walk the whole trail along the bluffs that ends up at the Rincon beach parking lot, approximately 7 miles round trip.