Have You Ever Thought About Starting an Organization? No? Have You Ever Had a Group Project? Yes? Okay, Then You'll Probably Be Able to Relate to What I'm About to Tell You.
It all started about six months ago. My best friend Isa Oestman Olai had a brainchild, and she was trying to get me and our other friend Linda Sturesson onboard. The brainchild was a fundraising organization that through yoga events would raise money for the education of orphaned girls in India.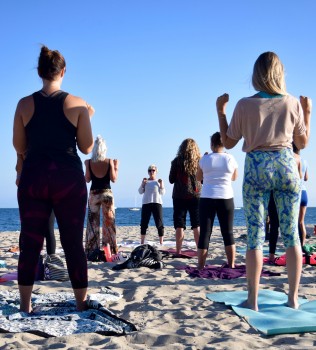 I'm not a yoga person at all. At all. I'm not especially spiritual, nor do I own a yoga mat, or know how to draw an Ohm sign. So I was hesitant. Could I really be part of this when I didn't know what it meant doing a Happy Baby pose, or how important the hip alignment of "insert random yoga pose here" is for the release of stress in the rest of the body. I didn't know anything really.
I had never done any extensive event planning, nor had I really created a brand name. I was actually a little terrified about the idea of starting this organization, but the fact that it was scary was actually what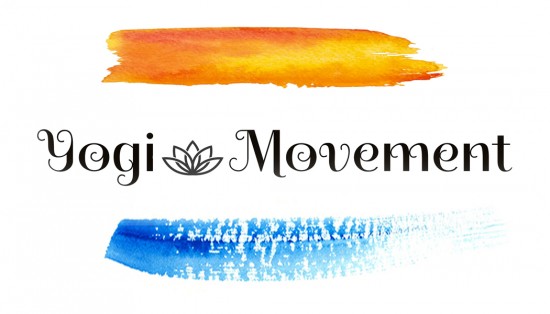 got me to get on board in the end.
Yogi Movement was born in March 016. Isa, Linda, and I started looking for volunteers to help us create our first event, and that is how we found Camilla Yahyaoui. Four young Antioch Students, who were trying to figure out how to plan a yoga event to raise money.
Before we decided to get going with Yogi Movement, Linda and Isa had found an organization in New York who was raising money for basically the same cause that we wanted. Commit2Change agreed to be our mother-organization, and without them Yogi Movement would never be alive today. The reason we needed them dearly was because it is extremely hard and time consuming to start a non-profit, which is also known as a 501c, so when they agreed to work with us we realized that we really had a chance to get this project on the road.
Trust me, it's hard to start an organization from the ground up. It's even harder when you're friends with the people you start it with. It took us two months to figure out how we were going to make it work, who was doing what, when they were doing it, and how they were doing it. We bumped heads, had disagreements, and sometimes just felt lost.
But without hurdles you'll never learn how to jump them, and all the small bumps in the road helped us learn how to overcome them. Through this whole process we've learned how to cooperate, how to make compromises, what our strengths and weaknesses are, and what we can expect from people around us.
We had our first event in May, where we collaborated with Yoga Soup as well as Mamma Chia and the Vegan Club as SBCC, and it was a hit! We had the local Shaman Anne-Marie Charest do a cleansing smoke ceremony before going into the studio, and we had the local band Bombafiya play live during both the yoga and the following meditation. Together with a bake sale we had that same week, we managed to raise enough money to send four girls through school for a whole year.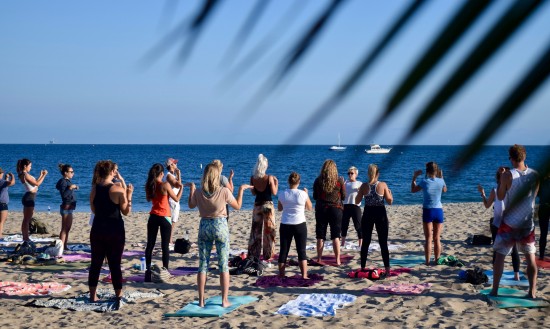 Recently, we had our second yoga-event where we had candle-lit meditation on the beach, as well as a letting go ceremony, where the participants wrote that whatever was weighing them down on a rock with a non-toxic pen, and then threw them in the ocean after the meditation.
We are now heading into our next event coming up the 14th of September, where we hope to have a sound-healer come and be part of the event. We are excited to have it happen, and we are all hoping for a great turnout once again.
So after this journey, I still don't do yoga. I still don't own a yoga mat, nor do I understand the benefits of the hip placement while doing yoga. I do, however, have a much greater relationship with my friends, and I am happy that I didn't jump ship back in March.
Stay tuned to find out more about our next event by liking us on Facebook!
UPDATE: We are now featured in an article in the Santa Barbara Independent! Check out the article right here!
Namaste