"Cheetahs are the prime example of conservation at it's finest." -Dr. Laurie Marker
We are lucky enough to live in a place that not only has a beautiful zoo, but one that also loves to educate children and adults about animal awareness. The zoo frequently holds events on Friday evenings for some fun learning. These are a conservation lecture series that the zoo has started to help all of us learn! They hold these lectures in the new Discovery Center building. There are many lectures coming up and you can go to any of them! Here is another article about the Santa Barbara Zoo.
The last lecture that took place on April 16th was a lecture on cheetah! The zoo was lucky enough to have the leading conservationist come speak about her amazing efforts to help not only conserve cheetahs and their habitats, but also bring a booming economy to Namibia, Africa. This lectures bright and inspiring speaker was Dr. Laurie Marker.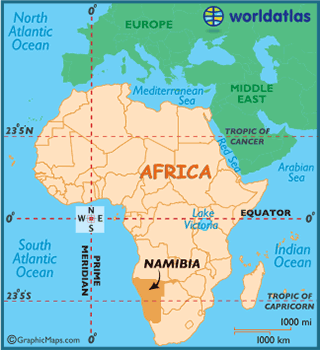 Dr Laurie Marker
She has been fighting to save and help cheetahs since 1990 by starting the Cheetah Conservation Fund, which just celebrated its 25 years. Dr. Marker moved to Namibia, Africa to help rehabilitate and rescue cheetahs. Her age was only 23 and she had some challenges coming into the field. Some of her major challenges were her age, her ethnicity in a foreign country, and trying to save a population that we know very little about. Listening to her lecture it sounded like she has encountered a lot of challenges in the 25 years of conservation. Every time they fix a challenge another challenge arises. It seems like it has been a very long game of whack-a-mole. Dr. Marker's ability to continue to rise above every challenge and turn it into a positive is incredible.
Lets Talk About Cats
Cheetahs have had a lot of global and historical problems. Did you know that cheetahs and large cats like them used to live in Northern America? The world lost 40 large animals during the last ice age and, so far cheetahs have hung on. Cheetahs run at a speed of around 70 miles-per-hour, they have retractable claws, and extremely lightweight bones. Cheetahs have a variety of problems they face to stay in existence excluding human caused problems. They all tend to be very closely related in their DNA. This can cause a lot of problems, because cheetah's genes can be deformed. If they manage to have genetic material capable of breeding, they don't tend to breed well in captivity. If they manage to reproduce they have a 90% infant mortality rate. Then the lands started changing and thorn bushes grew in their natural habitat preventing them from hunting the way they used to. All of these things going against them and of course human kind made the chances of survival less. Humans originally loved cheetahs so much that we took them as pets, and did not see them as wild predators who are opportunists. Then, there was an illegal cub trade started. In this cub trade 1 in 5 cubs don't live past 2 years. With the changes in the bio diversity cheetahs started feeding off of and coming close to livestock. Farmers started killing cheetahs, even though cheetahs had killed only 3% of livestock in the area.
"We loved these animals to near extinction." -Dr. Laurie Marker
Fighting the Fight
Dr. Marker realized that they had to get farmers to stop killing those cheetahs that were on their property. To start fixing this problem she used skills we teach in our country. She used the lay out of the Future Farmers of America to help create better ways to farm. To help eliminate the thorn bushes she started a fund that helped basically wood chip the bushes into logs that they could use as a renewable source of energy for the town. The started a visitor centre and research and education centre, where they teach farming techniques, veterinary skills, take house calls, show visitors their efforts, and manage all other opportunities. According to Dr. Marker, "People are the most important thing when it comes to cheetah conservation." When they first started this conservation fund there were five workers and a year and a half ago they were up to ninety workers. The world has lost 90% of cheetahs. The population sits around 10,000 left in the whole world. To have people like Dr. Laurie Marker fighting for them is our only hope of saving them!
Here are some of the future lectures scheduled so far:
ZOOs Line is it Anyway? | May 16
Octopus Stories | June 7
Saving Snow Leopards | July 16
Species Feces | September 10
Every Otter Counts | September 24
Fish Sex | November 19