THE VOICE OF AMERICAN DREAMERS BEING HEARD ACROSS THE NATION
Many of the country's students have been granted permission to study, get financial aid and to work after President Barack Obama signed the dream act. Now with President-elect Donald J. Trump things don't seem too well for the students under a VISA or DACA.
The concern came up when school officials and counselors sent emails to reach out to students with comments or voice their feelings on the president-elect Donald J Trump.
Students like Damon Hickman say that it's good to voice your feelings as long as they are nonviolent, "I think that they are justified and the protests are a healthy way of releasing some of that energy and releasing some of that passion. I think it's a healthy outlet as long as it's non-violent." according to Damon we could have a more peaceful movement working together.
Tony Urban Associate Director of Admissions at Antioch University Santa Barbara tells us "people have been walking around just deflated, not sure how to feel, without energy on the topic because it is frustrating." He also added "It will affect students directly who have a (Deferred Action for Childhood Arrivals) DACA number, who aren't legal citizens of the U.S. who are granted permission to study and to work temporarily. "
There are still many other thoughts to take into account like, what will the student's fears be if Donald J Trump decides to deport them? It would add to the cost to what the U.S. Government has already forecasted on the Dream Act policy.
Also what it would mean for the school such as Antioch University; they would lose about 30% of their enrollment which comes from international students, not only Mexico but also other countries which comes to be in the hundreds of thousands of dollars a year.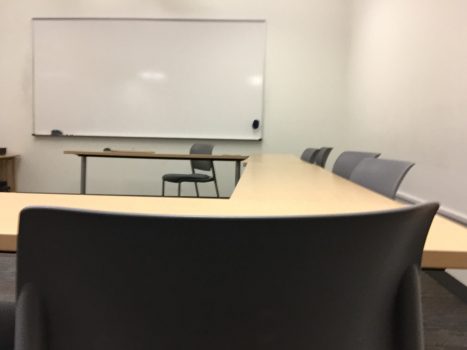 According to Tony Urban, there isn't a silver lining just yet, and it's frustrating for them because, students are being affected right now, and their potential future education is in limbo as well as their lives are in limbo and their families could be jeopardized due to the threat of deportation. He mentions that Antioch Board members have opted to have the campus as a sanctuary where members of the community could seek refuge and be safe on campus without authorities coming in to deport them.
Now Time Magazine nominates President-elect Donald J. Trump as the person of the year. Time magazine gives this nomination to the person that has mostly influenced society throughout the year. While on the interview for Time Magazine, President-elect Donald J. Trump talked about the dreamers. He mentioned that it's not the student fault they were brought when they were young and that there would be something for them to be happy about and to be proud of, that some of them are good students and some have wonderful jobs.
There may still be hope for them after all, but we won't get to know much until Donald John Trump takes on the presidency on January 20th, 2017.
Featured photograph by Nadav Kander for TIME