Sniffles On The Horizon? Get These Foods To Help Protect Your Immune System.
School is back in session, which means students are flocking back to campus from wherever they may have been during the holiday break. The beginning of any new quarter is a great time to meet new students, reconnect with old friends, and dust off your studying skills; It is the absolute worst time, however, to get sick. There is nothing more frightening than hearing a hacking cough emanating from the student sitting behind you, going through tissues at an intense clip. One way to protect yourself is to stock up on Airborne or other over the counter goods, but I have found that the best way to stay healthy is to take a trip down the other side of the supermarket: The produce department.
Here are 3 foods to help get you through the sniffles:
Ginger
You may be most familiar with ginger as the pile of pink slices that come next to the wasabi with your sushi order. That vehicle is perfectly fine to get your daily dose of ginger, but most students can't afford eating sushi everyday in order to get the nausea suppressing, sinus clearing, anti-inflammatory effects that ginger can provide. Ginger contains gingerol, which is typically used for its anti-inflammatory properties. Raw ginger can help to clear the swollen sinuses, easing congestion and allowing you to breath once more. Popular ways to consume raw ginger is in pressed juices and fresh ginger tea. You can get your ginger fix with a "wellness shot" from Pressed Juicery in Paseo Nuevo.
Turmeric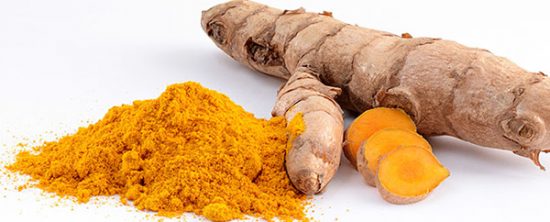 One of the trendier spices in recent times, turmeric has been used for centuries in Southeast Asian cuisine. Turmeric is a small, vibrant orange rhizome that is most commonly found dried and used for adding its distinctive color to foods such as mustard, curry powder, and pickles. Turmeric is great for ailing bodies due to an abundance of iron, manganese, and Vitamin B, all of which are vital for the immune system to function properly. Powdered turmeric is widely available at most grocery stores, however, fresh turmeric will give you more flavor and nutrients and is available at some specialty store including Sprouts in Goleta and Smart and Final. A great way to enjoy turmeric (with a cameo from another cold-busting option, ginger) is in Golden Milk Turmeric Tea (Epicurious). Not only is this drink warm and soothing, should you have a scratchy throat, it helps with inflammation and rebuilding the immune system.
Chicken Soup

Widely believed to be the panacea for whatever ails you, chicken soup is probably the first many people reach for when they start to feel a tickle in their throat. Some purists opt to go for only the broth, due to its high levels of vitamins and minerals gained from the bones and vegetables being simmered for hours. Others go all in for the classic filled with chicken, carrots, onions, and celery. However you wish to partake, doing so will help keep you hydrated, nourished, and warm throughout your bout of sickness. Some studies have also shown that chicken soup can slow harmful bacteria and viruses from depositing themselves into your lungs, which is always a good thing. Here is a great recipe for chicken soup that always gets made in my house when someone starts walking around with the sniffles. (Photo courtesy of Gimme Some Oven)