Advocating for the wrongly condemned, "Why do we want to kill all the broken people?"
On April 18th 2016 I stood in line at the University of Santa Barbara along with many others eagerly waiting to hear the inspirational words of Bryan Stevenson, award-winning author of the novel Just Mercy.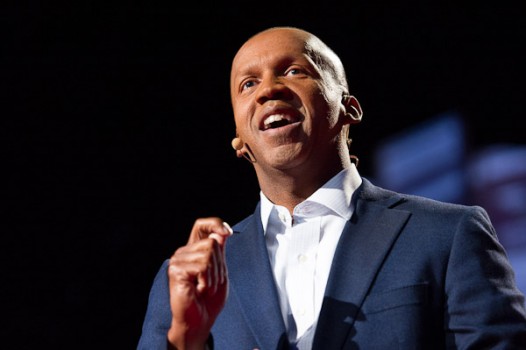 Bryan Stevenson named one of the top 10 non-fiction authors of the year, often described as "America's young Nelson Mandela", and known for his national work challenging the bias against racial inequality within the criminal justice system. A Harvard graduate with a passion for learning, Stevenson searched for an educational path not settling until he found his true passion. He received the opportunity to do so through a student internship at the Southern Center for Human Rights, an organization representing the wrongly condemned in the Deep South. Meeting his first client as a law student he was nervous and unsure of what he had to offer this man, apologizing over and over again for his uncertainty. Leaving the visitation room, the man began to sing a hymn:
"I'm pressing on the upward way,
New heights I'm gaining every day;
Still praying as I onward bound,
"Lord, plant my feet on higher ground."
This was the moment Stevenson recalled finding his calling, to help people reach a higher ground.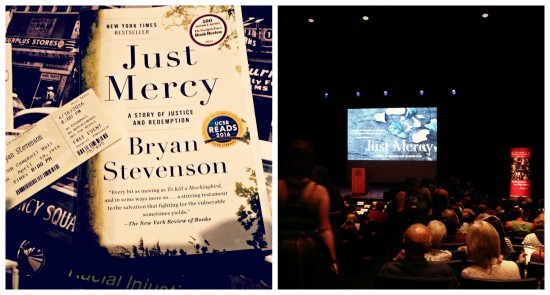 Standing in front of crowded Campbell hall, people lining the back wall and a watching via webcam from another room, Stevenson contemplated the direction he wanted to take the night's lecture. Without breaking eye contact, Stevenson announced, "I want to talk about something BIG tonight. I want to talk about how I think we can change the world." With more innocent people in prisons than we have ever had, and a prediction from the Bureau of Justice stating that one in three black males born is expected to experience incarceration in the 21st century, statistics like these prove there is no quick solution. As Stevenson suggests, there are four crucial steps in making a social change for justice.
1.Proximity
Proximity, we have to get closer to the community, solutions don't work from a distance. In Stevenson's words, "in proximity you will find power."
2.Change the narratives.
As a society we need to change the narratives behind some of these cultural problems (racism, gender inequality, juvenile incarceration, mental illness & drug abuse). Why is it that we consider alcoholism a disease and drug abuse a felony? It is the narratives constructed by society that justifies these policies, in desperate need of change.
3.Hopefulness
We have to be hopeful, "hopefulness is the enemy of justice."
4.Vulnerability
Justice and equality hasn't prevailed by being comfortable. By being vulnerable and willing to do uncomfortable things justice can be achieved.
"Why do we want to kill all the broken people?"
Wrapping up his lecture, Stevenson posed the question, "Why do we want to kill all the broken people?" With a court system that seeks finality versus fairness, we have to get in proximity, be uncomfortable and remain hopeful. Admitting that there are times when he feels like giving up, it is then he stated, "I am broken too, and it is the broken that teach us mercy."