A 12th World Title, Does it even Matter?
Professional surfer Kelly Slater is a record-breaking 11 time world surfing champion from Cocoa Beach, Florida.  He is regarded by many as the greatest athlete of all time. Slater was born on February 11, 1972, the middle son of a bait-and-tackle shop owner and began surfing at age five. When Slater won his first title He was at the time, the youngest surfer at age 20, and when he won his last title he was the oldest at age 39 to ever win. Today he's 44 and in his 23rd year on the World Tour, and the senior most veteran. He has had surfing's greatest ever professional career. At the end of almost every the World Tour season in December, Kelly Slater is usually asked if he'll compete on the tour the following year and focus on obtaining the one prize that's evaded him in recent years—a 55th tour contest victory and 12th world title.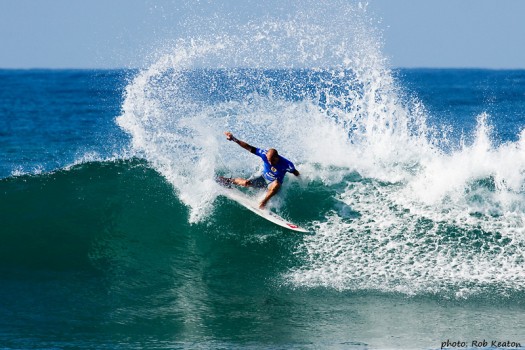 Kelly Slater has had some recent struggles on the Championship Tour, but found his way back in the winner's circle for the first time in two years with a victory at the Volcom Pipe Pro, winning in picture perfect conditions. Prior to his Pipe win he was suffering through the longest winless streak in his pro career, and sort of like Tiger Woods, people started wondering if they'd ever see him top a podium again. Kelly's win at the Volcom Pipe Pro was his first victory in exactly 24 months, He then went and finished fifth in the Quiksilver in Memory of Eddie Aikau one of surfing's most prestigious big wave events. Both of these recent contest wins have come away from the World Surf Leagues Championship Tour that crowns the world title.
Slater has always been a lot more than just a World Tour surfer. He remains an outspoken advocate for the environment, healthy and clean living, and sustainable choices. He is a voice people listen to, with a solid social media following that he uses to discuss topics from jiu-jitsu, to politics, to surfing, to the genetic modification of seeds in Hawaii. His approach to life both in and out of the water is based on an understanding of the relationship between mind, body and our environment.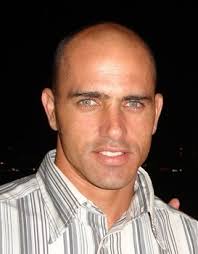 In a surprising move on April Fool's Day 2014, Slater announced to the world via social media, the parting of his sponsor Quiksilver of 23 years to launch OuterKnown, an eco-friendly project with backing from the Kering Group, who own Gucci, Balenciaga, Saint-Laurent, Puma, Volcom and more. Slater also separated from Santa Barbara based Channel Islands Surfboards that has been a sponsor and supporter for over 27 years.
While his competitive and free surfing legacies are untouchable, his focus on a sustainable surf industry is getting more and more clear every day. He's been busy setting up new businesses. And, making sure he's involved from the ground floor up. One of Kelly's latest acquisitions comes in the purchase of a serious stake in surfboard company, Firewire. His plan is to turn it into an eco-friendly surfboard company that incorporates all of the best shapers in the world. In an interview Slater said that "he really wants to have an impact on the environmental side of making surfboards, and is trying to put his money where his mouth is. He wants to leave a different kind of mark beyond most heat wins and whatever else he owns. Surfboards are a tricky business. There's a certain irony to all of our environmental talk and chemical walk. That's not to point fingers at anyone but myself. I just think it's time to do something about my residue that's built up."
Turning down multiple offers of sponsorship by energy drinks he recently launched PURPS, which the brand has defined as a healthy alternative to some of the high sugar and caffeinated energy drink options that exist today.  Kelly was an early ambassador for GoPro. Slater, has also been working on creating the world's best artificial wave.
With other older surfers on tour retiring this year, including Taj Burrow and Mick Fanning, it's hard to imagine him using 2016 as a chance to say goodbye before he sails off into the sunset like the Lakers guard Kobe Bryant's NBA victory lap this year. He wants that 12th title bad, even if he won't say it. If Kelly's got a jersey on, and even if he doesn't, he is there to shake things up and win.
The world, surf fans, media, and everyone including myself wants the 11-time world surfing champion to perform at the highest level and, ultimately, to win events. Slater's 2016 campaign started badly, when he was outed from the opening event of the world tour, the Quiksilver Pro, in the second round by a wildcard, and lost early at Bells Beach and Margaret River. With the tour headed to Brazil and a couple of throwaways events, Kelly Slater is racing Father Time.