A bit of history and understanding
Historically men and women would adorn themselves with jewelry such as Necklaces,  Rings, and Piercings. But, there is a new piece of jewelry that that molds to your teeth called Grills. In fact, Grills are not very new at all. Grills have been climbing in popularity, especially in the Hip Hop culture within the past few decades, and now is breaking into the fashion world.
Where did Grills come from?
There has been talk that the Hip Hop Artists like Paul Wall in collaboration with jeweler Johnny Dang (known as TV Johnny) in Houston gifted us the creation of Grills, or at least the mainstream popularity, along with Lean and Chopped and Screwed Hip Hop. Although it may be true that Houston Hip Hop Artists made it widely popular, there is much speculation who started the trend in America.
Ironically, in a vice article by Lauren Schwartzberg, states this fashionable phenomenon has been in society since the Etruscan civilization before the Romans. Just like the celebrities and sport this dental jewelry, the Etruscans used their grills as a symbol of high status. This is also true for the ancient Mayan civilization that used to drill holes in their teeth and fill them with precious stones. When we look back it seems that there have been a civilization from every region of the world that resemble our current removable shiny teeth.
Some of the best goldsmith's in the grill game include, but are not limited to: Maison Raksha out of Toronto Canada who created Toronto Grillz, Ben Baller the "Jeweler to the Stars" who created IF & CO, and Christy Cash who created her own business via Instagram, @christycash. If you are wondering where your favorite musicians and celebrities get their dope jewelry, it is likely one of these three esteemed jewelers and goldsmiths

Maison Raksha – www.torontogrillz.com
Instagram: @maisonraksha
Maison Raksha has made grills for A$AP Rocky, A$AP Ferg, Post Malone, as well as the general public. From an interview from The Creator Class, Maison explains that,
"Gold teeth is a big part of Hip Hop. Just as jewelry is. But now it's a high fashion thing. Now it's acceptable like any other piece of jewelry, like a ring or a necklace, it's just worn on the teeth."
The 23 year-old is known as "The Goldsmith" has been making grills since he was just out of high school. He saw videos and pictures of gold grills and he told people "I can make this, give me a call". That is when he started his journey as one of the most popular goldsmiths in the game. He has been interviewed by The Creator Class and HYPEBEAST

Christy Ca$h – www.christycash.com (coming soon)
Instrgram: @christycash
Christy Cash is a Los Angeles local goldsmith hailing from Koreatown. She learned her craft from studying under Ben Baller and IF AND CO. Her business is local, homegrown, and authentic. Just based off of her experience with one of the best jewelers in the game, it is safe to say her artistry is top tier. With local clientele like rappers The Holy Kit, Skeme The Duke, and the clothing line EPTM we are excited to see this artist rise up in popularity. Christy Cash will post her work in addition to a plethora of entertainment on her Instagram account. Stay tuned for her website to go live, it looks like she is up to something!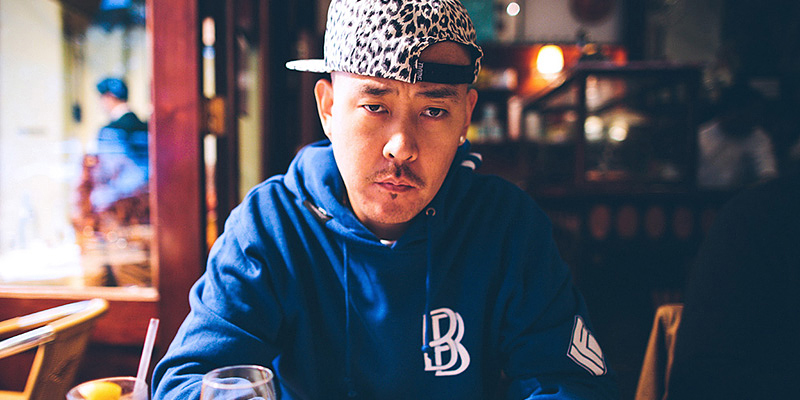 Ben Baller – www.ifandco.com
Instagram: @ifandco @benballer
Known as "The Jeweler to the Stars", Ben Baller is one of the most well known Jeweler in Los Angeles and even worldwide. Following his Instagram and Snapchat, you will either find him driving Ferraris and Lamborghinis or traveling all over the map to fix up an exclusive piece of jewelry for rappers and celebrities. His clientele includes Mac Miller, A$AP Rocky, Ian Connor, Tyler The Creator, Kanye West, the Kardashian crew, and pretty much anyone else famous you can think of. Ben Baller also had a YouTube series on watchLOUD that was based on his business as a celebrity status jeweler.
This removable piece of dentistry is starting to shake the art culture. Some people may think it is a ridiculous and unnecessary expense, while others in the art and fashion world seem to see it as the new and exciting accessory for self expression.
Grill Pricing Information
Custom styles can cost 100 per tooth and hand engraving cost 150 to 200 per tooth. But, prices can vary depending on the carrot quality in addition to how many teeth you would want to get a grill for. The best way to gauge the pricing for your grill is using the contact information below.
Maison Raksha: MaisonRaksha@gmail.com
Christy Ca$h: 411@christycash.com
Ben Baller / IF AND CO: info@infandco.com