It's Christmas morning. There is a pile of presents and a stocking filled with gifts and goodies for you. You think about how Santa came the night before and dropped off all these wonderful presents just for you. You rush down to the Christmas tree waiting anxiously to open the gifts under the tree. As you open each one, a smile appears on your face and excitement fills your body because you received everything you wanted. Now think about how this feels for someone who has a disability and how great of a feeling this is for them.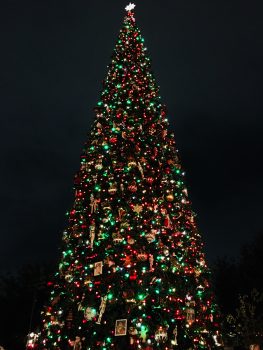 In many cultures and societies, having a disability is related to a curse, disease, helplessness, and dependence. What many do not know is that there are ways in which you can form a different viewpoint on a person with a disability and that is where an organization like New Directions Travel can assist an individual in changing their mindset. New Directions Travel is a nonprofit organization located in the Santa Barbara area that takes individuals with mild to moderate disabilities on local, national, and international travel and holiday programs.
Throughout the year New Directions takes multiple trips both near and far. One trip that is most rewarding is the one that happens every year from December 19th to December 22nd at Disneyland which is called Holiday Happiness. This tour is ultimately "Christmas coming early" for the travelers that partake in this program. Once involved in this program, there is a tour lead who is responsible for one large group of individuals both with and without disabilities. Within that group there are the people without disabilities who are classified as tour guides and the tour guide is grouped with three or so individuals with a disability who are travelers. The tour guides help provide their travelers with a trip they will remember. The travelers are always put first in order for them to have an experience they wished for when signing up for this tour.
"New Directions believes that people who have disabilities deserve the same opportunities in life that others expect and enjoy. Our‍‍‍ profoundly enriching travel programs expand the self-esteem of every traveler. Through these unique programs, people with disabilities are increasingly understood, appreciated and accepted as important and contributing members of our world. New Directions believes that people with disabilities deserve the same opportunities in life that most of us take for granted."
Over the four days on this tour, there is a dinner and a dance on the first day. Disneyland fun on day two and three and a travel day back home on day four. But day three is where the real excitement happens because that is Christmas morning for the travelers. They wake up, get dressed and head down to this big ballroom to a mountain of presents and stockings. As breakfast is underway so is socialization and the anticipation of waiting for Santa and opening of the gifts. With Christmas caroling, Santa arrives and each traveler is given a gift from him and able to take a picture with Santa and their gift. They are also provided with a stocking filled with goodies and more presents from sponsors. After all the excitement of gift opening and visiting with Santa, it is then off to Disneyland for a day filled with endless amounts of fun and memory making.
Through all of the work seen in this tour and the multitude of tours throughout the year, there is one woman who helped kickstart it all; her name is Dee Duncan. She started New Directions Travel with the blessings and support from her previous employer Devereux where she was able to take their small travel program and turn it into her own organization. I have the opportunity to work closely with Dee while partaking in Holiday Happiness and had the privilege of getting to know a little more about her journey with New Directions.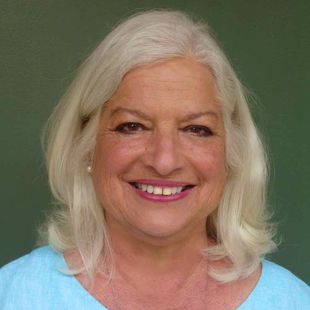 Ebony: How and when did New Directions Travel (NDT) get started?
Dee Duncan: I started NDT in 1985 after having worked for many years with individuals with IDD (intellectual and/or developmental disability), including at the local and highly regarded residential facility, The Devereux Foundation. Part of my duties as supervisor there was to arrange travel vacations for about 100 of their adult residents. Most of these residents happened to be from affluent families where travel and vacations were a routine part of life. I set up nine or ten high-quality trips per year to local, national and international destinations around the globe.
Over my years at this organization, I supervised the on-campus education department, daily work program, recreation programs and residential programs. Of all of the programs that I had been involved in, these travel excursions stood out as the most directly and immediately beneficial to the residents. Travel turned out to be an ideal environment for enhancing self-esteem, "hands-on" education, real life and real-world training, independent living skills training, self-care skills, socialization, and of course just plain old fun. These were the very skills that we were teaching the residents in their everyday school, work and residential programs on the campus, except it was being done in the real world. Many years of research in the field has consistently demonstrated that "hands on" education and training is the most beneficial way for individuals with IDD to learn and grow.
Ebony: Why did you develop an organization such as this?
Dee Duncan: The benefits of travel for this population was so great, that I was surprised to discover that these travel opportunities were essentially not available outside of this one facility! It was also a lot of work to manage in addition to all my other duties. Frankly, I often found myself saying, "I wish there was an outside travel organization who specialized in this."
Because of the enormous benefits to the participants, I felt that this service should be open to other individuals with IDD and not limited to the residents of this one organization. Having a bit of an entrepreneurial spirit, I decided to give it a whirl. With Devereux's blessing and promise to turn over all their travel arrangements to my new organization, NDT was launched!  
Ebony: How is New Directions different?
Dee Duncan: At that time, NDT was different from other organizations because there were no other organizations like it! The good part about this is that I got to "make it up" as I went along because there simply was no one to ask how to do it! Over the last 30 years, there have been a number of other groups that started providing travel opportunities for this population. Though I must admit I liked perhaps being the first, it has been enormously gratifying to witness the great, big, wide world of travel being opened to individuals with disabilities!
Ebony: What has been the biggest obstacle?
Dee Duncan: The general public's lack of understanding of the capabilities, needs and wants of individuals with IDD. We have made huge strides in bringing about this awareness through having taken over 18,000 out into the world fully participating in all aspects of life such as: cruises, dances, dude ranches, kayaking, skin diving, windsurfing, river rafting, horseback riding, swimming with dolphins, dog sledding, and much more.
Ebony: What is New Directions Travel doing around town to involve the community?
Dee Duncan: We actively encourage participation in our programs of various community groups such as businesses, civic groups, intern programs, senior homes, and volunteer groups.
Ebony: How can local people get involved?
Dee Duncan: We have an active college intern program, many volunteer opportunities in the office, with our travel club, special events, Holiday programs and involvement as a volunteer or paid tour guide.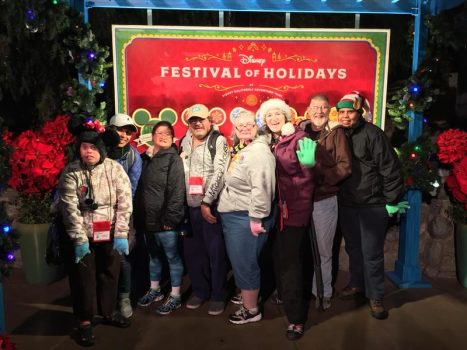 With all the misunderstandings around individuals with disabilities, New Directions does an amazing job to assist in helping others understand that individuals with disabilities are no different than you and me. New Directions Travel helps both populations come together as one and assists in helping to change the stigma around individuals with disabilities. With organizations such as this one, it can show others how to treat the population with disabilities – you should treat them like you would anyone else.  
December is coming quick so New Directions is currently filling stockings with gifts for the travelers who will be part of Holiday Happiness. If you are interested in finding out more about this organization or how you can get involved, you can visit their website http://www.newdirectionstravel.org or their facebook for more information.