My roommate from last year, Drue Fitzgerland is a student studying at the University of Paris and as a 23 year old college student, I immediately thought she could be anywhere in that city. She could be any one of them. Hurt, injured, or worst?
The initial shock is always the worst.Is she ok? What if she's not? And what can I do to find out. Now.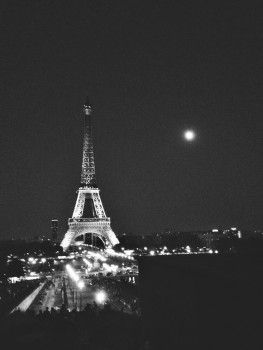 You fear horror; you sometimes see it in your dreams or in your own head. But you never prepare for when the fear surmounts beyond reasonable doubt. You see the devastation on CNN, but you're in the comfort of your own home, in your own country, free from it all. You saw the millions of Instagram posts, the Facebook profile picture effect, and the Empire State Building glimmer its honor in red, white, and blue. But you don't prepare for the worst. Because fathoming the worst is a dreadful, gut wrenching reality.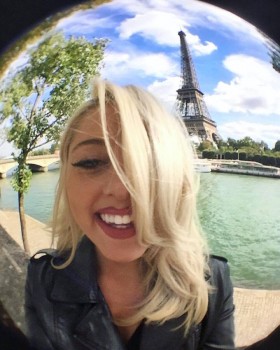 Drue is a blonde bombshell from New Jersey who went to Santa Barbara City College and worked at Trader Joe's in her time in Santa Barbara. I always admired her ability to converse with anyone, and acknowledge her dreams as they came to her. Drue visited Paris last year and immediately fell in love with the abundance and adventure that Europe entails. My roommates and I had planned on living with her again, yet she was determined to go back and study at the University of Paris. She felt like she belonged there. And everyone knows how it feels when they finally find a sense of belonging.
I'll never forget Drue getting above 98% on her exams, loving sea-salt popcorn and always asking about everyone's day. She was always up for an enjoyable talk, I admired her ability to be self-sufficient, self-respected and a go getter.
Luckily, Drue was in Italy the day of the Paris attacks.
But some were not. It is important to remember the devastation that selfish acts can have on the people close to us. Some weren't as lucky, but thankfully I was.
In Drue's latest facebook post: