The Dialogue
In my previous article, I explained what a ride-sharing service is. What are the advantages of taking an Uber or Lyft over a taxi? What are the disadvantages? This week I talked to both ridesharing and taxi drivers to hear their opinion on the business of driving people around town. In the video you will meet two of them.
Driving for Uber and Lyft, Linda. "When I applied, I was amazed how easy it was to do it."
Driving for Santa Barbara Yellow Cab, Nathan. "They call it 'ridesharing', which is… Bullshit."
Next to Linda and Nathan I've also interviewed many others.
Edgar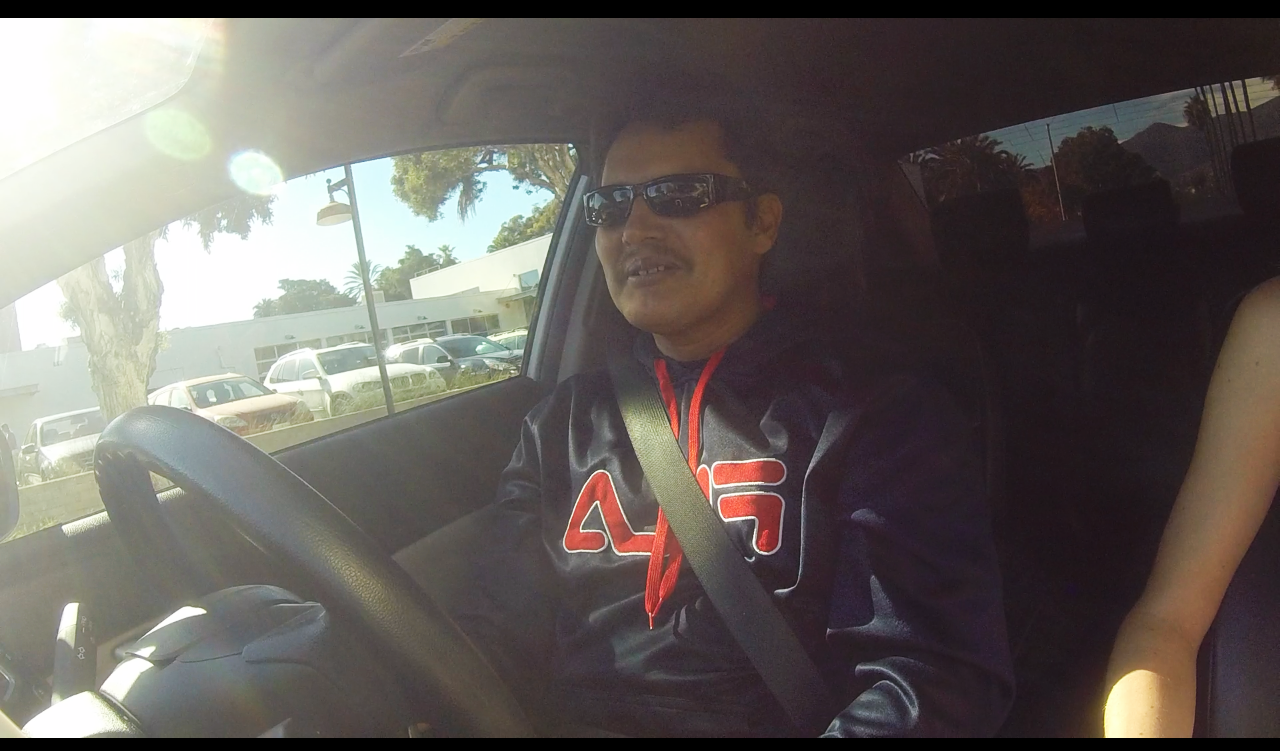 One of them was Edgar. He used to be a cab driver for Fiesta taxi, but when Lyft showed up in Santa Barbara eight months ago he decided to join them. "Because I like the set-up they got", Edgar told me, "You can see where the passengers are and the passengers can see where you are too. It is very convenient." He thinks people choose Lyft over a taxi mainly because it's cheaper. This does not backfire to him; he still makes a good amount of money.
"Every seven or ten minutes there is a request, and when I was driving a taxi it was like every 20-30 minutes I would get a ride", according to Edgar. On my question why not every taxi driver joined Lyft, he responded: "They don't think Lyft is here to stay. They think city officials will shut it down, but I don't think that's going to happen."
Miriam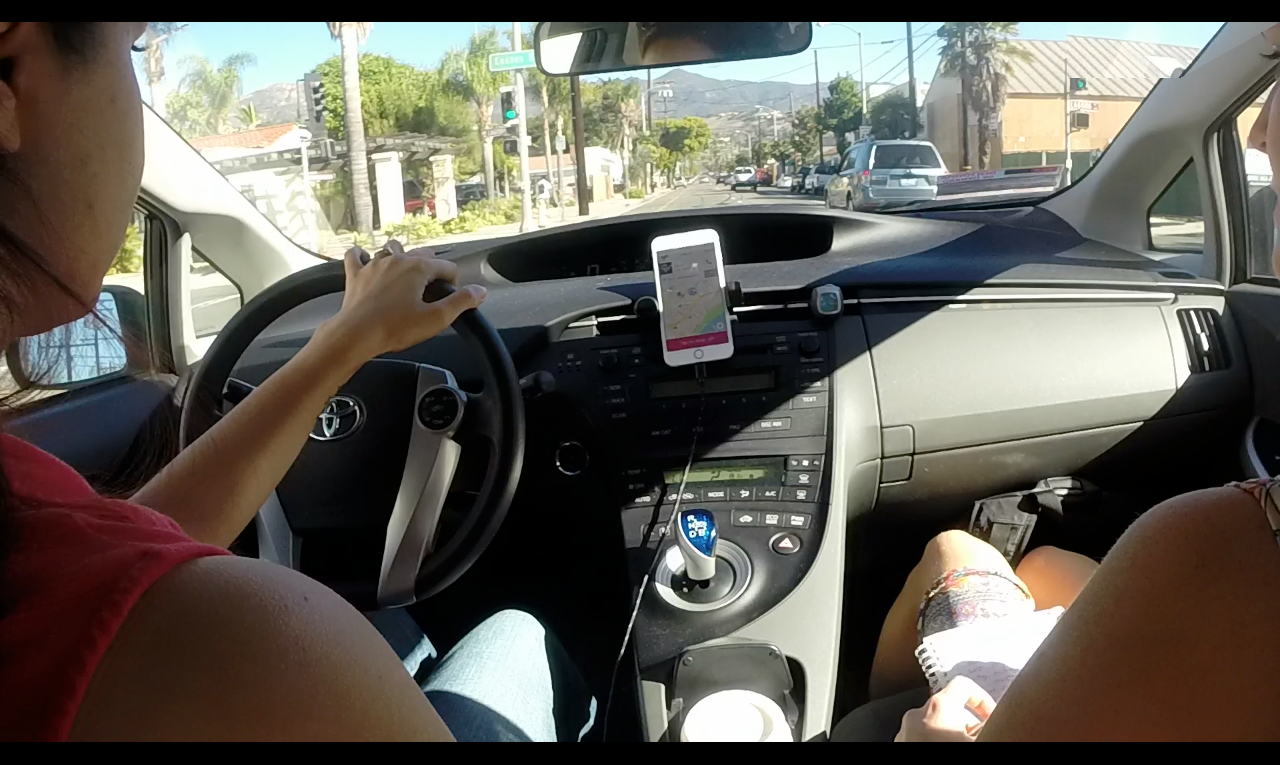 Mariam drives for both Uber and Lyft, as a part time job after she got her baby a while ago. She thinks people rather take an Uber or Lyft because it's cleaner, the drivers are nicer and definitely because it's cheaper. As a day-driver, she notices her wallet not getting very thick. During the day, Mariam explained, you sometimes only make 5 to 6 dollars an hour. Is it still worth it then? I asked her. Well, sometimes not, she said, but it's not a permanent job for her. Mariam's concern now is to "be out, be with the people, you know, having fun."
Joseph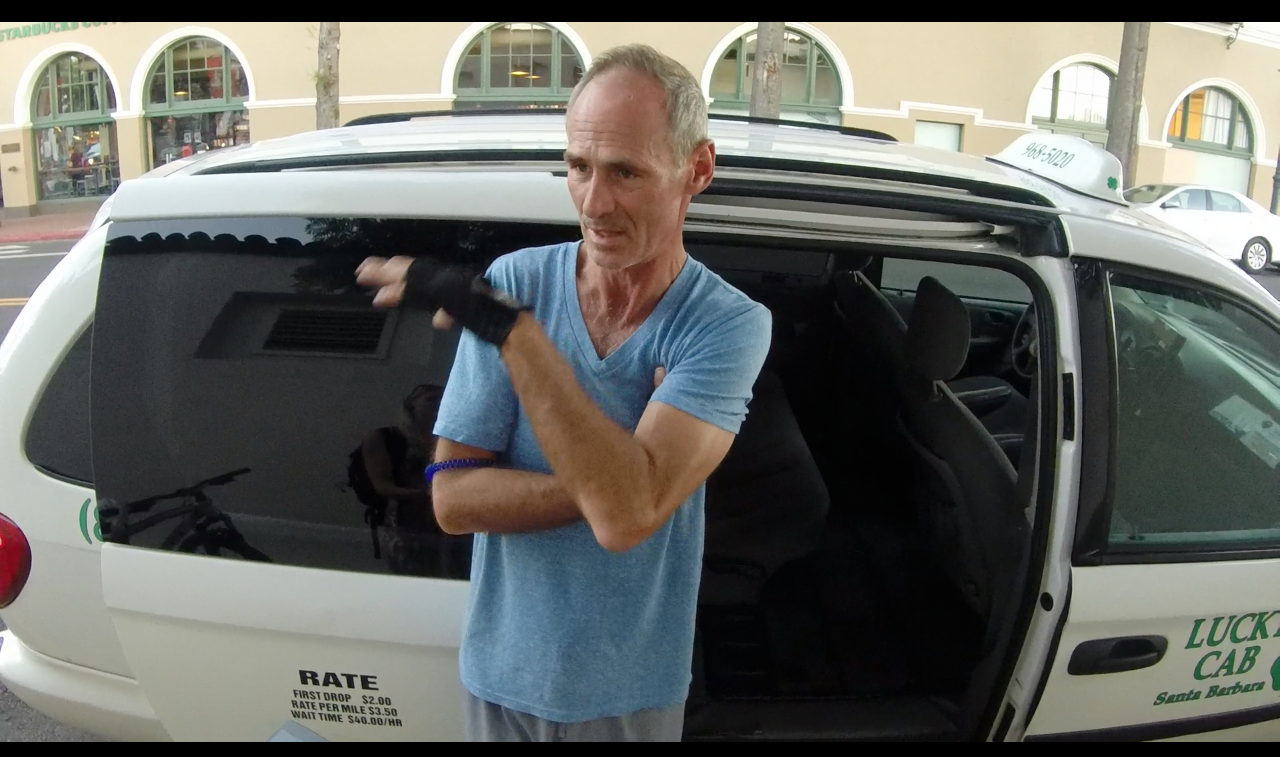 Joseph has been a cab driver in Santa Barbara for about 12 years. Over the years he has built up a lot of personal relations with "establishments" throughout town, he tells me, so ride-sharing companies don't affect him personally. "But they do affect a lot of companies" says Joseph. "Uber is a machine, and they are doing well at what they do."
However, they don't have to jump through the same loops as cab companies do concerning permits, licenses and insurance. "We are required, by the city, to have half a million dollar coverage for every seatbelt, for every costumer, in the car. So I think you kinda get the idea why cab drivers are kinda upset. Because Uber doesn't have to go through that."
Joseph thinks it will take a few things to happen before people wake up and see that Uber and Lyft are not viable entities.
What's the future going to bring? I asked Joseph. "Well, the whole transportation business will change dramatically in the near future." He thinks magnetic monorails should become the next new thing. "Take everything up to 30 feet. You'll never have to stop on every block!"
Armando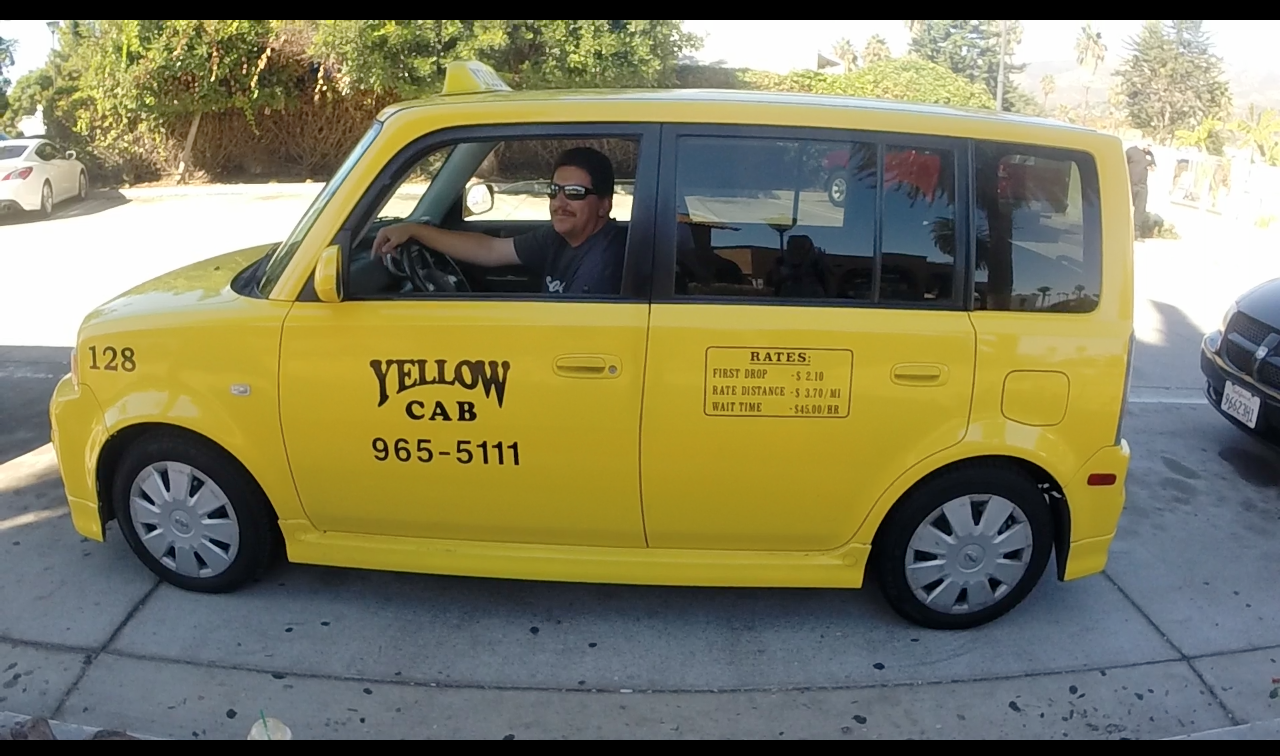 Armando has been driving for yellow cab for 15 years. He thinks some people choose ride-sharing over taxis because it's easier with the use of smartphones, and cheaper too. Personally he isn't very fond of Uber and Lyft.
"It's a little frustrating that Uber and Lyft are taking a lot of our business away." Armando said. "We have to follow the rules, and they don't. I think everybody should follow the rules, but I guess the city doesn't think so.