Spiderman swings heroically onto the screen just in the nick of time to save an elevator full of high school students in disaster. This will mark Spiderman's 6th film since 2002. Men and women who leap over buildings in a single bound and stop evil doers from taking over the world is now a common occurrence at the cinema.
Superhero films have caught the world by storm and are more popular in pop culture than at any other time in history. Just this last year superhero films accounted for 5 of the top 10 grossing films of 2017. The popular films are aimed at entertaining audiences, but they also have an underlying message to inspire individuals to look at the future with optimism and to act in their everyday lives with hope and compassion.
"Superheroes have definitely shaped who I am, how I think and how I act", agrees Mack Petersen. Petersen is superhero connoisseur. Not only has he been reading and watching comic books since he was a child, he also works at Santa Barbara's local comic book shop Metro Entertainment, which has been locally owned, operated and serving Santa Barbara for the past 25 years.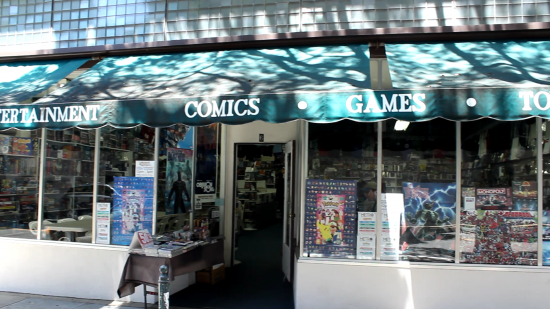 So what moral implications are these films and characters having on audiences?  "Well the most obvious and perhaps most impactful for me is the line from Spiderman, 'With Great Power Comes Great Responsibility,'" said Petersen. This is the line from one of the original Spiderman films that motivates the superhero to use his power for good.
However, while some viewers leave the theater with hope and compassion, others are worried. How can these films take over the cinema world and not give a seemingly wrong impression, especially on the younger viewers? The characters and films surrounded around superheros are indeed having an effect on today's youth, but no research shows that there is necessarily any negative effects.
The Odyssey decided it was absolutely necessary to track down some superhero experts.
"I learned it's cooler to be a hero and being a superhero seems more fun," says local high school student Jack Strand, as he reflected on his appreciation for superheroes. His younger brother Jeremy, who's 11 years old, is also very well versed in the superhero genre. For example, Jeremy's favorite superhero is Captain America, a hero who is known for being a straight arrow and rule follower, which is how Jack would describe his younger brother Jeremy.
When asked how superhero films have changed since he was a child, Petersen agrees that modern audiences have it better than ever. "When I was a kid we had one superhero film every couple of years, if we were lucky, and that was always just Batman and Superman. Now kids are not only getting the A class superheroes, but also now the B, C and even D list heroes". Think of Petersen's concept of A, B, C and D list superheroes just how gossip magazines and television programs refer to celebrities – some celebrities being world famous while others may have very niche audience. For example, he is explaining the trend that with superheroes films becoming so popular studios are producing films based on properties that were not previously known to mainstream audiences. Take the big film hit "Guardians of the Galaxy" that property was only known to the most knowledgeable comic book fans.
With the financial and critical success these films are ranking in these days audiences —adults and children—can expect to see their favorite heroes on the big screen and in their lives for years to come.