Fashion Buzz with Chloée
Parisian Poise meets Californian Casual
Santa Barbara is home to many wonderful artists. Their studios are often scattered around town in places that you wouldn't even know existed. I went to pay Chloée a visit in her (former) studio which was tucked away in the heart of the Funk Zone. I could tell that she had been working hard before I came into her work-space, but she was well collected and graceful as she welcomed me in. Chloée is a fashion designer who recently moved back to Santa Barbara after living in Paris. She studied fashion design at ESMOD (in Paris), and then went on to work as an assistant designer for the world renowned fashion house, Chloé in 2007. She is now back in Santa Barbara to start her own line and bring her expertise to California.
 Chloée is one of those lucky few that has always known what she wanted to do with her life. When she was young, her parents noticed her amazing ability to draw. "I always use to love to draw; I specialized in drawing wedding dresses." However, it was her dad that planted the idea of being fashion designer in her head. Once she realized that she could make a career out of designing and making clothes she knew that it was her life calling.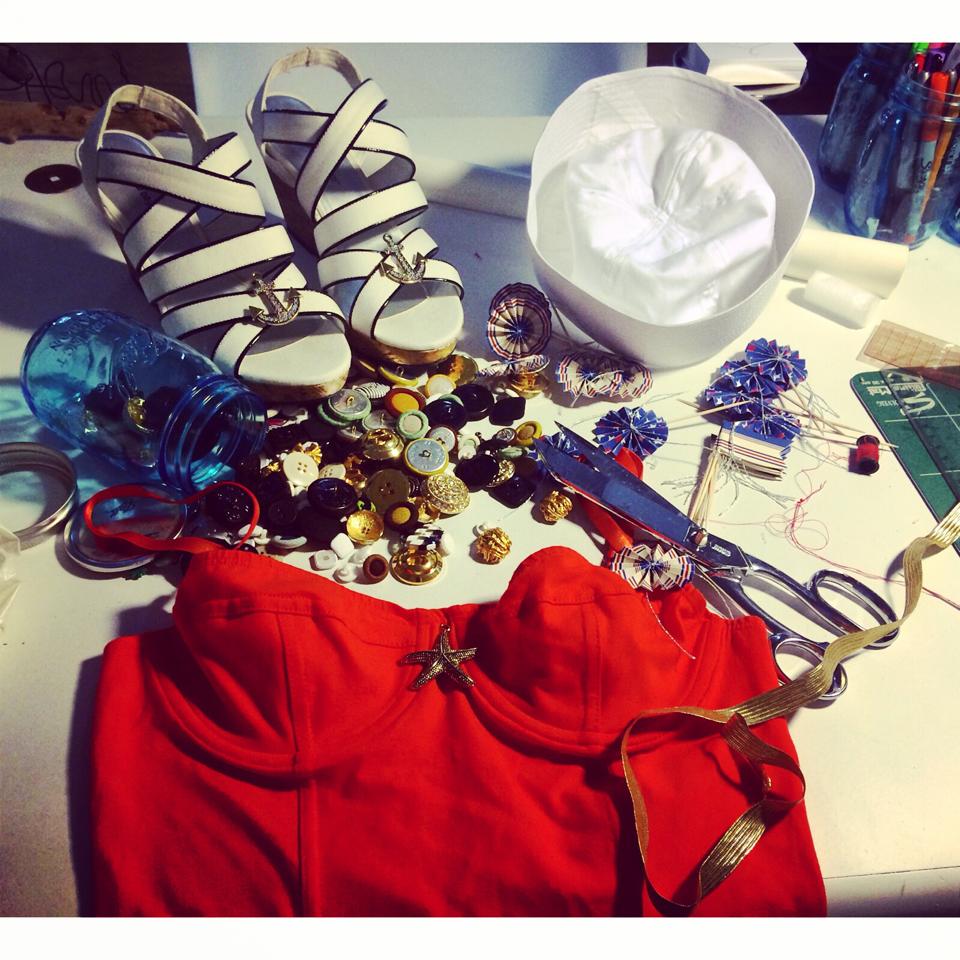 When she lived in Paris, she got a real taste of the fashion industry: the good, the bad, and the ugly. Even though she faced a lot of obstacles, she can now look back on them as valuable learning lessons. "You always hear what is wrong and not what is right unless they say nothing. You have to be very strong and know that you are good at what you do  and to be able to overcome the noise around you." With that she also learned the importance of criticism. She said that whenever someone critiqued her work she learned how to listen with an open mind and take in the good and throw out the bad. From listening to her talk, I gained the sense that Chloée has learned a lot about perseverance. The fashion industry is a hard beast to please because it thrives off of change. "This industry is an ongoing change, but you have to just adjust to it." From all of her wisdom and experience that she gained at such a young age you would think that she had lived two lifetimes.
Not only has the fashion industry taught her a few valuable lessons, but she believes that fashion is a powerful tool that can help others each and every day. She explained to me that finding the right outfit can help boost self-esteem and confidence. "Everyone has that favorite article of clothing that makes them feel lucky or awesome in it and when you go out you bring that energy with you. It is not that piece of clothing that is lucky, it is the power that you give yourself." With this self-confidence, she believes that you are able to accomplish anything, even a first impression. "Whether you like it or not, first impressions are super important. When you meet someone you have two seconds to make an impression." Whether you are trying to impress a future employer or future in-laws, first impressions are crucial in communication.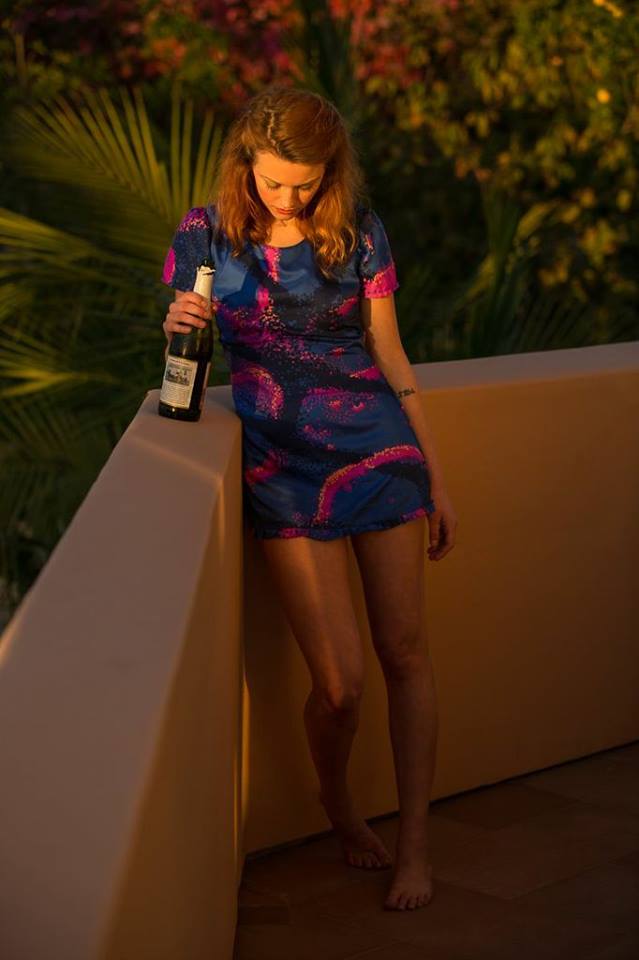 Moving forward Chloée has big plans for her future in fashion. Since fashion design is something that she has always wanted to do it is no surprise that she sees the world differently. She pulls inspiration from what is going on around her. "When I design something I get inspired by the environment, I get inspired by the people, I get inspired by colors." She believes that it is not only important to be aware of your surroundings, but also to preserve your surroundings. Her mission is to bring fashion to local level. She believes that companies should design, produce, and sell their products in the same spot. Whether or not the clothing is produced in the United States or another country, she firmly believes that fair wages are the basis for a strong and ethical company. At the end of our conversation she told me that she predicts that the fashion industry will change. "I believe that the fashion industry will change. Consumerism is changing. The consumer has more choices. People are going to question more and more where their clothes are coming from." It is people like Chloée that will truly help the fashion industry change for the better.