Hurley & Surf Happens: Surf & Enjoy Tour
Professional surfers from Hurley teamed up with Surf Happens Surf School on their Santa Barbara stop of their U.S. surf and enjoy tour for kids. A free surf event was hosted for kids up to 18 years old to learn, teach, and have fun. The tour is held to make the surf sport grow, have fun outdoors, and bring the joy of surfing to kids all over the country. 
Hurley surfer Brad Ettinger was one of the professionals who joined the event to instruct new surfers to a higher level, and encourage young beginners to work harder and to be a part of a competition. Competitors are able to win the Grand Prize Sweepstakes, which is a trip to the 2014 Hurley Pro at Lower Trestles, held in September.
Many young and local surfers came to be a part of the event. According to head organizer and founder of Surf Happens Santa Barbara, Chris Keet, the youngest competitor was his son, at 2 years old, and the oldest was 15. For the 2 year-old, standing up on the board was his mission for the day, while for the 15 year-old, surfing with friends and hopefully win prices, was the goal. Surfer Jackson Ebon (11) came out to watch other people surf while learning from the professional instructors from Hurley. Being able to be a part of the competition while the great audience cheer you on, was a great experience for the 11 year-old, who have been surfing for about 2 years.
During this sunny day at the Carpinteria beach, the waves were about 2 to 4 feet high, according to Keet, and the temperature in the water was good, but a little cold. Young surfer Eve Newton (11) thought the waves were small, but she still had a lot of fun. With a 2-year long background as a surfer, she has been able to surf larger waves than we had this day. Hurley surfer Dane Zaun agreed with Newton, saying the waves were small, which was great for the kids and the beginners, and they could all enjoy the surf together.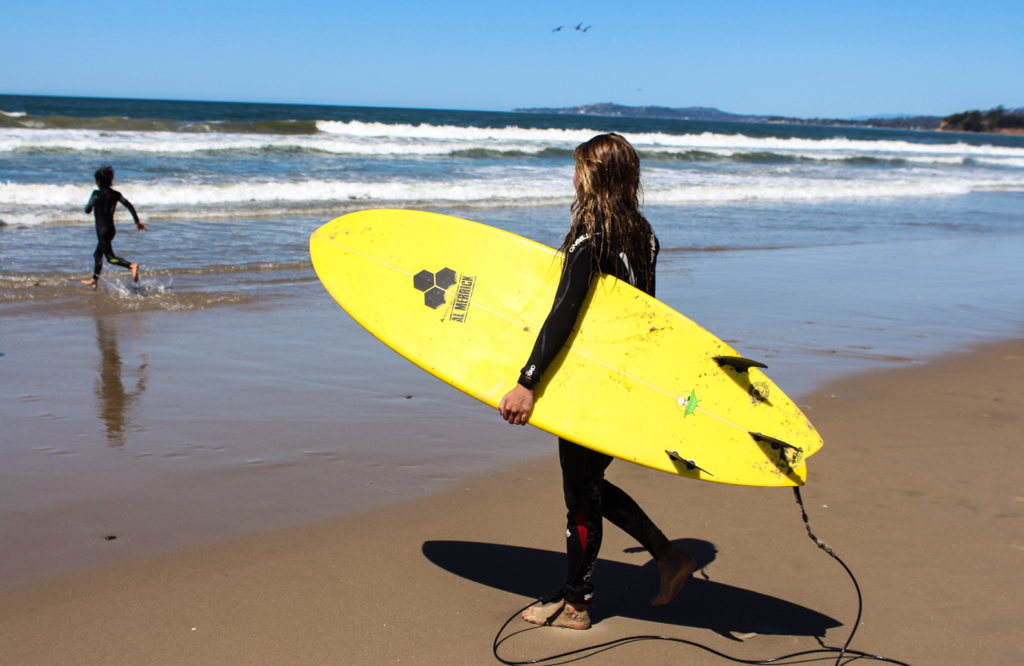 The Santa Barbara stop had an overall great turn out on this Sunday, and because of Mother's Day, all moms were celebrated with a free Hurley hat saying "Thanks Mom!" Several families spent their morning and afternoon at the beach along with their surfer children. Organizer Chris Keet was happy with the turn out and described the surfers in Santa Barbara to be at an advanced level. The kids competing had a professional attitude and we believe some of them will make it into larger competitions in the future.
Interested in joining Hurley's Surf and Enjoy tour? These are the locations from now on in California:
May 30 – Malibu – Salvation
May 31 – Santa Monica – ZJ Boarding House
June 1 – Los Angeles – Spyder
June 7 – Corona Del Mar – Hobie
June 8 – San Diego – Mission Beach
Or check out Hurley's Surf & Enjoy website.