How can you successfully transfer from student to employee after graduation? The competition out on the job market is tough and many students fear life after school. Students do not only fear for the competition but also for the transition financially, with for example students loans in the luggage.
In 2016, research showed that 40 million Americans have student debt and 40% of Bachelor Degree recipients graduate with debt according to Jillian Berman, a journalist focused on student debt. It is understandable that students might fear life after school, since the transition cannot only be difficult economically but also emotionally.
Tahmina Ansari is a former student at Antioch University. She is originally from Norway and attended Antioch between 2014-2017. After she graduated, she decided to stay in Santa Barbara to pursue her Optional Practical Training, which is a year of work experience for international students. Her experience resulted in a position as the office manager for a medical clinic called "Regenerate Health Medical Center." She describes the life after graduation as free, although competitive. When she says free, she means more free time such as after work hours and weekends. There is more time for evening events and weekend trips compare to when she went to school and school assignments were on the agenda. She mentions competitive because she feels that the market is tough, but if you are able to get one foot in, you can go far. She started her journey as a receptionist then became a medical assistant and now office manager, which is impressive, considering that her first day was 10 months ago. Tahmina believes that hard work and dedication are extremely important, but you also have to stand up for yourself. Her recommendation is to not settle, don't be afraid to ask for a good salary and be proud of yourself. This will benefit both you and your employer in the long-term.
Tahmina is an example of a student that stepped into the job market with confidence that she will succeed. Even though international students have a limited amount of time in the United States due to their visa status, they often have another system financially, which allows them to be more financially stable compared to a local student. Most European countries have a financial aid system that allows students to study abroad and receive financial aid. This system loans money to the students towards their tuition and living costs during the time that they will be studying. This loan has close to zero interest, which means that the debt will not increase to extreme amounts. The system also allows for the student to take their time to pay off the loan after graduation. In addition, the refund amount is up to the student and the student can therefore gradually proceed from the student life to work life comfortably without stressing about a debt. So how do the local students move forward after graduation?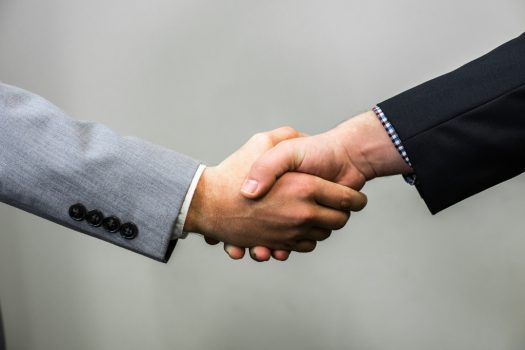 Matthew Giraldo is a current student at Antioch University and was born and raised in Thousand Oaks, California. He made the decision of taking out a small loan to pay for his tuition and also work simultaneously with school so that he can pay off the loan. He says that working off the loan and attending school at the same time is stressful although he is not scared for the future. He is planning on traveling to Asia for 6 months after graduation and then return to Antioch University to receive a masters degree. In addition, Matthew wants to get a real estate license and later on pursue his dream career as a real estate broker, or marketing director for an extreme sports company.
What many students are not aware of is that there is help for students with debt. There is something called "Forgiveness Programs," which helps students with their debt depending on the field that they are pursuing after graduation. The forgiveness programs are government operated and to no cost for the student, although there are other companies that will help you with your debt, students should be aware that they charge for their services. The two most common forgiveness programs are Public Service Loan Forgiveness and Teacher Loan Forgiveness. The first program will forgive your student debt after 120 monthly payments while working for a non-profit organization or a government organization. The second program will forgive up to $17,500 if working as a full-time teacher for 5 complete academic years.
Therefore, students should not fear life after graduation. Instead, they should research the many options of help that can make their transition from student to employee easier. In addition, they should step out on the job market with confidence and know their worth. Student loans can be difficult and stressful, although there are solutions. Follow Matthews suggestion on taking out a small loan and work simultaneously with school, or if needed, take out a larger loan and search up the different forgiveness programs that are available. The transition from student to an employee should be rewarding and the education that helped you get there should not be seen as an obstacle rather than a tool for success.