Tim's top 5 Summer SB events.
1. Green & Blue: A Coastal Celebration June 12, 2016 2PM – 5PM

The Environmental Defense Center's fundraiser of the year is held outside in the beautiful gardens of Rancho La Patera & Stow House in Goleta. Guests will enjoy music, live and silent auctions, hors d oeuvres, wine from The Ojai Vineyard, beer from Rincon Brewery, and a short program including the presentation of their 2016 Environmental Hero award to Dr. Charles Lester, former Executive Director of the California Coastal Commission.
2. 42nd Annual Summer Solstice Celebration June 24 – June 26, 2016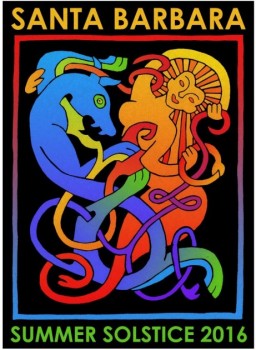 The theme for the 2016 Annual Summer Solstice Celebration parade is "Legends". The celebration begins with the Solstice Festival the evening before the parade at 4 p.m on Friday, June 24 at Alameda Park with nonstop theatrical and musical entertainment until 9 p.m. The next day the parade begins at noon at State and Cota streets, goes up State to Micheltorena Street, turns right and ends at Alameda Park, where the festivities will continue until 8 p.m. Sunday, the festival continues at Alameda Park from noon through 6 p.m. and features live entertainment from 1:30 to 6 p.m. Arts and crafts, food booths and a beer and wine garden will be open for all three days of the festival.
3. 28th Annual Santa Barbara French Festival July 16 – July 17, 2016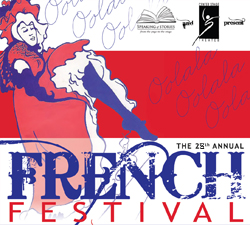 Celebrate Bastille Day; France comes to Santa Barbara! Fresh baked French breads and pastries. Classic and nouvelle cuisine and regional specialties including crepes, onion soup, quiche, pates, sausage, escargots, Cajun and French Moroccan food, salads and cheeses, beer, wine, sparking Champagne, Orangina, Perrier, cafe au lait, music, dance, and all the things that make the French cultural history so rich. All the entertainment is free, each day at 11:00 am the entertainment kicks off on three different stages and continues non-stop until 7:00 pm.  The stages will be filled with dance and music from more than 30 different acts.
4. 43rd Annual Santa Barbara Greek Festival July 30-31, 2016 11AM – 7PM

The annual Greek Festival is happening at Santa Barbara's Oak Park. The festival highlights traditional Greek way of life. Festival favorites like gyros, moussaka, homemade pastries from traditional recipes: baklava, melomakarona, and kataifi are just a few of the treats offered. Greek Cuisine, culture, music, dance and fun for the entire family.
5. Old Spanish Days Santa Barbara – Fiesta August 3–7, 2016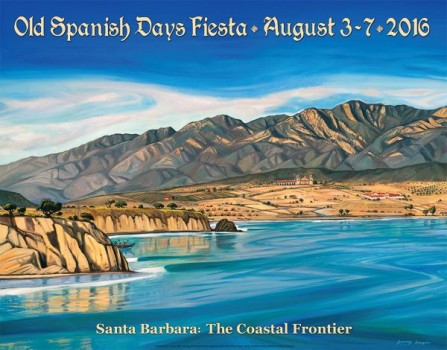 Old Spanish Days is a week-long festival started in 1924 as a way to attract tourists to our city, honor the- opening of the Lobero Theatre, and, to celebrate the reminiscences of old-time Santa Barbara families passed down by their grandparents. The annual event provides an education of the history, customs, and traditions of the American Indian, Spanish, Mexican, and early American settlers that comprise the rich cultural heritage of Santa Barbara. The event annually draws thousands of visitors from around the world. Fiesta performers come from around the nation and Mexico to participate. "Little Fiesta", Fiesta Parade, Children's Parade, Fiesta Dignatarios at the Santa Barbara Zoo, El Mercado De La Guerra, Fiesta Finale are just a few of the many things that happen during the week.