The Christmas season is coming up and if like me you are on a budget, but you want to take a trip, here are some affordable places you could go to.   
The Channel Islands
The Channel Islands are only 3 hours away from Santa Barbara. There are 8 islands, each different from one another. Half of these islands are home to Island Foxes and is the only place in the world where they exist. Since they are such a rare species,  it would be a shame to miss that opportunity. Another cool thing about these islands is that you have to get on a boat to get there! I don't know about you guys but being on a boat really does make me feel like I'm on vacation. The round trip is $45, which is about the cost of going to L.A and coming back. The only difference is you'd be watching dolphins on the way there instead of being stuck in traffic. You could also camp there if you wanted (and if you really like the cold), the only thing is the boat company might charge a little more for carrying extra equipment. I'm definitely going to go check it out in a week or two.
Big Bear Mountains
Big Bear Mountain is probably the cheapest skiing resort in California. Nevertheless, it is one of the most fun and beautiful place I have seen in California. I've had the chance to go 3 times and I've always had a hell of a time. It is a smaller resort but it has certain advantages. First, it's only 3 hours away from Santa Barbara on a good day. The Big Bear Lake is just breathtaking and everyone is extremely nice up there. The lift tickets are $49 a day on weekends and it gets even cheaper if you are under 22. Also, there is a youth hostel called the Big Bear Hostel which is located 5 minutes away from the slopes. It's clean, warm, cozy, and about $20 a night. It always has a great atmosphere, I really recommend it!
Death Valley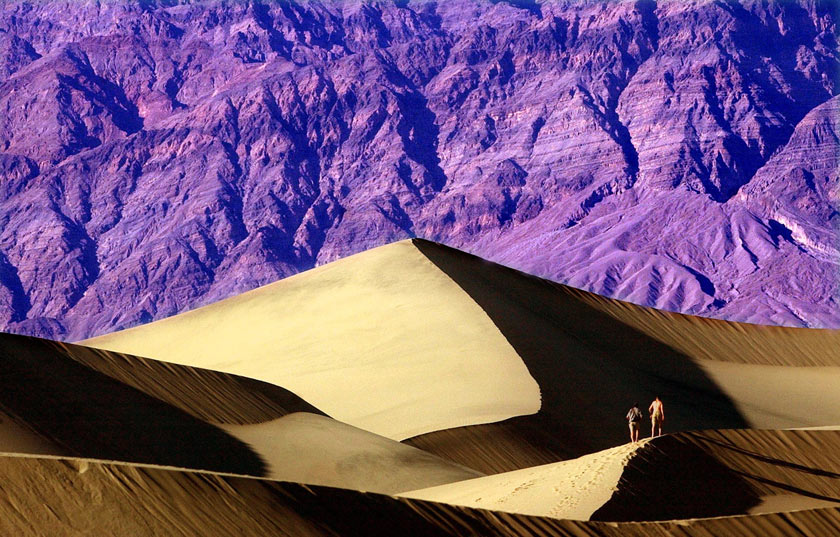 The Death Valley is another valuable option. It's a straight shot on the freeway, only about 5 hours away. If you've been feeling kind of cold in Santa Barbara lately, this is probably the place where you should go. Midday temperature can reach 86°F during the winter. A couple friends of mine recently went there and stayed at the Panamint Springs Resort. They told me the hotel was better than descent. The price is reasonable as long as you go with at least one other person ($79 a night for a double, and $94 for a quadruple). The entrance to the National Park will cost you a $10 fee, which will allow you to come in and out of the park as you wish for a duration of 7days. Apart from the sand dunes, my friends told me the best spot to visit at sunset is Zabriskie Point.
Big Sur
 Big Sur is one of these places that will take your breath away. It is an ideal location for a romantic weekend. It takes somewhere between 4 and 5 hours to get there. The Monterrey Hostel is only an hour away and will cost you $52 a night for a single bedroom with 2 beds. If you go there, you might as well also stop by Cumbres de Monterrey National park. I drove by Monterrey once, the city is not great but everything around it is worth the trip!