5 Reasons Why You Should Learn a Second Language
I was born and grew up in Germany. After high school, I moved to the US to go to school. At 19 years old, I was pretty much forced to become bilingual. But learning a second language has many advantages. If you live in Southern California, learning Spanish makes sense. But it doesn't really matter what language you choose, the benefits remain the same.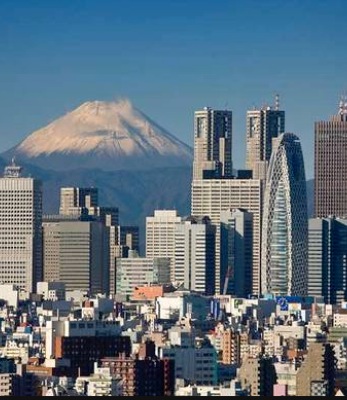 Here are five reasons why you should start learning a new language right now:
1) You will become a better communicator. Since you grew up with your native language you rarely ever think about it. When beginning to learn a second language you focus more on structure, verbs and tenses. While you work on producing sentences in your new second language you become more aware of your native language; your mind is simply more focused on the whole issue of building structured statements and expressing your ideas. Being more conscious will help you to become a better communicator in your own language.
2) Learning a new language broadens your horizon. Imagine all the places you can go and how much better it will be if you can actually talk to the people there! No matter if you are dreaming of visiting Brazil for the World Cup, or if you want to go sightseeing in Paris or Tokyo, it is always advantageous to know the native language. Maybe you just want to welcome your new exchange student? Whatever your dream is, being able to talk to the locals in their native language will make the whole experience much better.
3) You will be better at multitasking. People who speak more than one language are used to switching between two systems of different words, different structure and and different grammatical functions on an ongoing basis. A recent study from the Pennsylvania State University found  that this constant "juggling" makes people better multitaskers. In our fast driven environment we can all use that ability.
4) You will become more perceptive. When you learn a second language you have to be really focused and alert. This sharpens your senses and makes you observe your surroundings more clearly.  A study from the University of Pompeu Fabra in Barcelona found that multilingual people are better at spotting misleading information and separating relevant information from irrelevant news. I guess this is a skill we all could use everyday.
5) You will gain a global perspective. Learning a new language will allow you to communicate with people you would otherwise never meet. It will give you access to new places and it will literally open new doors for you. It will enhance your career, it will make you meet new friends and it will allow you to explore new cultures. Saint Augustine said about 1500 years ago: "The world is a book and those who do not travel read only a page." In my opinion these words are as true today as they were then. Maybe even more since our world is becoming more interconnected every day. So, learn a new language and open some new doors, maybe even start a new chapter.