Almost a week has passed since about 129 people lost their lives in Paris, France. The attack feels unreal, it's hard to realize and understand what has happened.
Thinking about what has happen makes me feel empty, and I can't stop thinking about what will happen next. I'm scared, angry, and sad. Knowing that this is not the last attack ISIS is going to implement and not knowing their next target makes me so scared.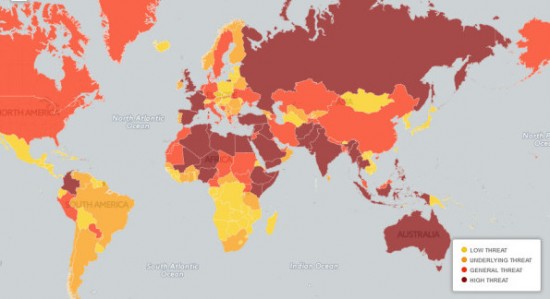 More than 30 countries around the world are right now under a level of "high" threat of terrorism. One of these countries is Sweden, where they raised the terror threat level to high after the security service Säpo announced that the police are hunting a suspected terrorist. Reading that Sweden for the first time in history has raised their terror threat level is unreal. It makes me think about my family and friends, and how scared they must be. It's so frustrating to know that there is nothing I can do.
"We cannot solve this problem only through prayers. I am a Buddhist and I believe in praying. But humans have created this problem, and now we are asking God to solve it. It is illogical. God would say, solve it yourself because you created it in the first place." – Dalai Lama
I suffer with all the people in Paris. But I have to agree with Dalai Lama, praying will not solve this. We need to understand that terrorists are doing this to innocent people, and it will not stop ISIS.
"We are one people"- Dalai Lama
People all over the world showed their support through social media, and buildings throughout the Western Hemisphere assumed the colors of the French flag to show support.