One day you google yourself and all you can find are pictures of yourself playing college football, the next day you google yourself and all you can see is a mug shot. What really happened?
Sports are such an instrumental part of our culture, and college and professional sports are at the forefront for how some American's mold their Saturdays and Sundays. The players that participate in these sports are under immense pressure to succeed to the best of their ability.
My brothers, Drew ,19 and Chase, 20 play college football at Boise State University as a tight end and line backer.
Earlier this year Drew explained that he was "just estatic" and "can't wait, "it's finally the next step and I can move forward. I'm really excited," to join the Broncos.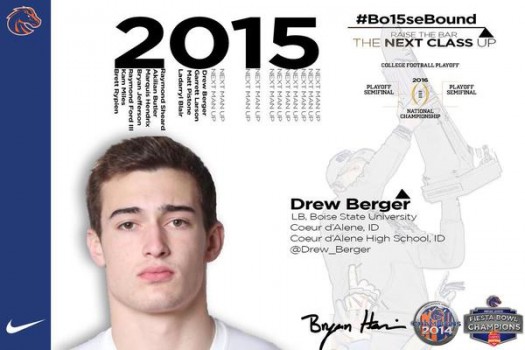 Chase, 224 pounds, and 6"4 was a redshirt freshman in 2014, but recently tore his ACL and is out for the remainder of the season.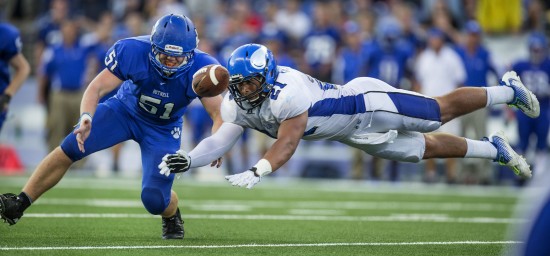 However, his roommate David Lucero, 19, played for the Broncos and was having a promising year. Lucero had appeared in nine games this season. He had four catches for 63 yards as the fifth man in the tight end rotation.
Watch here a video tribute to David and his journey from the practice team to the real one.
Until the news broke.
Boise State player suspended after domestic violence arrest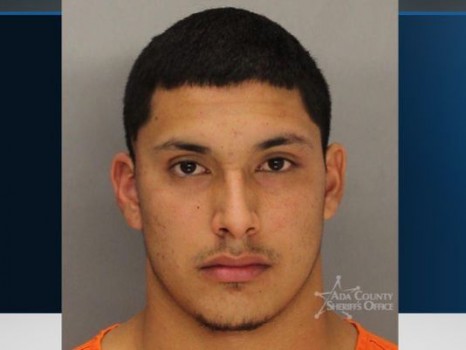 A Boise State football player is in the Ada County Jail after his arrest on a felony attempted strangulation charge.
David Lucero, 19, was booked into the jail Tuesday morning.
Boise State confirmed the redshirt freshman "has been suspended indefinitely" in the wake of the charges. Lucero, who is from Holtville, California, and played tight end for the Broncos.
The media, as well as journalists are responsible for covering breaking news stories, and this was a story that would make headlines around the tight nit community of Boise, Idaho.
The Boise community as well as Boise State fans live for nights at Albertson's stadium, on the blue turf, cheering for the Broncos.
The news that broke about David was not taken quietly in the morning hours of Tuesday, November 17th. 
"Issues are framed when they are presented in a manner so as to be viewed a certain way. Many scholars argue that framing can actually decide how we view a situation." – Kelly & Pax
From Boise police:
"Boise Police officers responded to a call of a fight in progress at a residence near the intersection of South Shoshone Street and Cherry Lane at 10:48 p.m. on Monday, November 16th. Witnesses told officers an adult male and adult female known to each other were verbally arguing when the argument turned physical."
With these stories known to the public it made me contemplate how responsible the media is for what they write, and the ridicule they project onto people's personal lives.
"What if journalists acknowledged that bias does exist, that it is built into the choices they make when deciding what to leave in and what to leave out?" -American Press Institute 
Before the story had reached most media outlets in the Boise area I got a call from my brother Drew.
"Did you hear what happen?" he proceeded to ask.
"No, what's up?" I casually stated, but normally when a person asks you a question like that your heart drops. My had at this point.
"David's in jail, he could face up to 15 years in prison. But once I tell you the entire story you might think  he doesn't deserve that."
After hearing the events that transpired the night of Monday, November 16th, and the turmoil that followed the morning of Tuesday, November 17th I realized the media does not tell the whole story.
But how could they?
With my brothers being at the back side of the incident I sat back and thought how sensationalized a story can become, especially in a community where people bleed blue and orange.
David looks bad. The situation looks bad. But what really happened?
In college, and with athletes around the world the pressure to perform, train and keep the standards of your reputation alive are just as crucial as making any touchdown or pass.
At such a young age some people crack under that pressure. Some also make mistakes.
When alcohol is involved and emotions are distraught situations can get out of hand. Not to condone the actions of David, or any other athlete, but knowing the details makes all the difference, and might make you wonder what events led to that mug shot.
My brothers spoke to investigators as well as the police officers at the apartment that Monday night. When they found out David had been charged with a felony they were speechless. Things got a little out of hand after David and his girlfriend returned home from the Boise State basketball game that night.
Not to a point that equated to a 15 year prison sentence.
It makes you realize how important your actions are, even if they are made under rash decision making or poor circumstances. What you do matters. And it makes you sit back and think about every part of the story. There were moving pieces to this story. There will always be moving parts to everyones story.David is not a bad person. People sometimes do things out of fear, anger, or belligerence. It's really important to be aware the consequences you may face with your individual actions.
David had a bright future in football, and one Monday night changed that. I hope that he is able to grasp this massive change in his life and move on to a brighter future.
It's never worth the cost of your dreams.