On September 28, 2016, AUSB will hold its first
a
lumni
Homecoming
celebration. How much change has the campus seen since its establishment in 1977? We asked founding Executive Director Lois Phillips to share the early history of Antioch University Santa Barbara.
The struggle to establish the facility in convenient location was perhaps one of the most difficult aspects of establishing it in Santa Barbara, because everyone wanted to stay in the expensive historic district.
Before moving to Santa Barbara, Lois had initiated a program for re-entry students at UMASS AMHERST called Project SELF (Search. Experience. Learn. Friendship).   Lois then moved to Santa Barbara and worked for Ventura College and a Ventura County Affirmative Action training project before taking the position with AUSB in June 1977. As she worked to build the campus, she learned the importance of hiring good people, managing budgets, keeping academic standards high, and meeting accreditation requirements while being a small "start-up" campus within a nationwide system. Lois had the entrepreneurial spirit required to get it off the ground, cultivating networks, developing an advisory council, and seizing opportunities to promote the campus.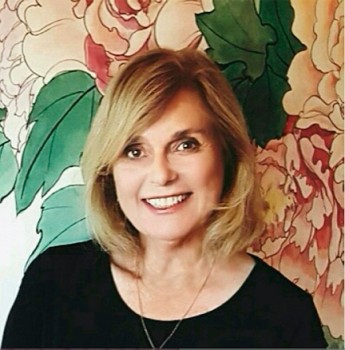 Lois emphasized that she couldn't have remained tenacious without loyal staff who were not only honest and competent, but also excited about being part of bringing an Antioch campus to Santa Barbara. There was a huge learning curve in utilizing the procedures tied to accreditation and reporting to Yellow Springs Administration. The staff was modest. Pearl Fisher wore many hats during the initial year doing Admissions and Financial Aid and Jack Sternheim became the Financial Aid Director. Serendipitously, all three hailed from New York and enjoyed their relationship, working through the myriad challenges they faced with sardonic humor. Candice Etz and Karen Kinrose were students who became Student Services staff members, helping orient the incoming re-entry students with a can-do attitude!
Phillips reminded me that 1977 was still close enough to the '60s to have Horace Mann's mission resonate with certain demographics.
To target recruitment efforts and enroll those first cohorts, she asked for help from her network of UCSB and SBCC colleagues and professors, alternative media groups, and political groups including civil rights and women's rights activists. She initiated the recruitment process by subletting space from the Santa Barbara Law School, at that time located on the Riviera Park campus near the El Encanto Hotel.  The lovely space was secured thanks to the generosity of the (then) Dean, who offered us rent way below the 1977 market rate, seventeen cents/sq foot!
Santa Barbara was an independent campus until 1986 when the Governing Board felt that it was best to merge with Antioch L.A. to ensure financial viability. Lois left in 1988 to pursue a consulting career, turning the reins over to Donna Starr.
Once it was more secure years later, Santa Barbara became an independent campus again. AUSB  expanded as additional students enrolled, and it moved several times during Lois's tenure: first to corporate space on the corner of Figueroa and State Street, then to a series of small cottages at 23 W. Mission street, and eventually to what is now Playa Azul Restaurant, space leased to AUSB by the Trust for Historic Preservation. After that, the succeeding administration moved to 801 Garden Street at De La Guerra and finally to the present space.
In order to get the word out, Lois spoke at UCSB and community colleges and addressed business and professional organizations, including the Rotary clubs and the Chamber of Commerce. Under her leadership, and using only local volunteers as resources, AUSB produced conferences and forums on subjects like "The Changing Nature of the Family" and "Designing the 80's," gaining coverage in the Santa Barbara News Press. 
Within the first three months, Lois had enrolled 12 BA students and 7 MA students and AUSB was launched. She was allocated a grand total of $1,500 for advertising for 11 years.  She remembers placing one ad in the Santa Barbara Independent that read,   "There are 2 universities in Santa Barbara. We are the smaller one." That kind of humility (and humor) brought attention  to the campus.
AUSB's Graduate Psychology program was able to immediately adopt the curriculum of Antioch LA. Phillips was tutored by developmental psychologist Professor Al Erdynast (AULA) in how to evaluate life experience for its equivalent as undergraduate academic learning. Lois cajoled former Dean Richard Whitney to move from Antioch LA to the Santa Barbara campus, where he hit the ground running. He became a true campus leader, particularly with regard to program quality.  
Psychologist Terry Keeney came on board after the Antioch Monterey campus closed. Articulate and charismatic and familiar with Antioch's administrative protocols, Keeney was instrumental in growing the graduate Psychology program. "All the talented and devoted core faculty from that first decade deserve a shout out," she says. Lois' position changed in 1988 to become Assistant to the Provost and Regional Director of Institutional Advancement for Southern California.
Given that AUSB began before age of the Internet, everyone realizes that it's been difficult to keep track of the students, staff, and faculty who invested so much of themselves and their resources in those early years. Phillips hopes that Homecoming and future reunions will build a strong AUSB network and that all local Antiochians who went on to contribute to business, professional life, and the community will be recognized for their accomplishments. She added that she hopes the network also includes all former adjunct and core faculty who have given so much of themselves to build the campus.
The small number of staff and students of 1977 enjoyed great camaraderie, and to this day Antioch University Santa Barbara students still enjoy a close family feeling. The Office of Institutional Advancement is excited to note that members of the first MA Psychology class will be recognized at the First Annual Alumni Homecoming.  
Antioch University Facts:  
The mission of Antioch was set forth by its founder

Horace Mann

in 1852.  Mann was the first great American advocate of

public education

, who believed that, in a democratic society,

education

should be free and universal, non-sectarian, democratic in method, and reliant on well-trained, professional teachers. In the interview, Lois Phillips mentioned that she kept a historic photo of Horace Mann on her office wall to remind her about Mann's vision of civil rights, equal rights, and educational opportunity for all.
Antiochians are in good company!

Antioch College produced many

famous alumni

, including

Coretta Scott King

, civil rights activist and wife of Martin Luther King;

Leonard Nimoy,

known as Dr Spock on Star Trek; Congresswoman

Eleanor Holmes Norton

, and

Rod Serling

an American screenwriter, playwright, television producer, and narrator known for his groundbreaking TV series,

The Twilight Zone. 

. Locally, we can claim Rodney Gustafson, founder of the State Street Ballet, among many others.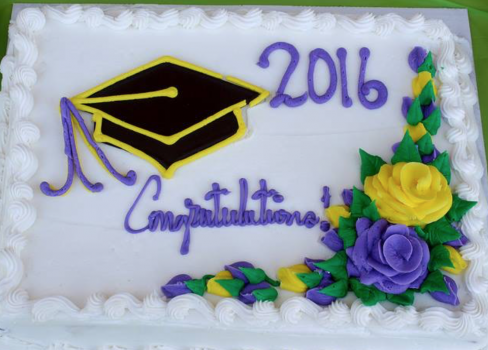 The Antioch Alumni HOMECOMING September 28, 2016 event will take place from 5:30 to 7:30 pm. We hope  to see you there!