A unique look into a heart warming community.
When I pulled into work last Friday on October 7th I had an inkling  it wouldn't be an average weekend.  I serve as the guest group host at Forest Home Camps in Ojai CA, just down the road from Santa Barbara.  Our camp provides housing, group meeting spaces, meals, and recreation facilities for groups up to 250 people.  Typically we host schools or church groups who have a wonderful stay but keep things pretty mellow apart from the occasional glow in the dark night game or dance party.
My average weekend consists of checking in with group leaders, making sure everything at camp is stocked and running smoothly.  Not this weekend.  The Cancer Hope foundation had arrived early that morning and was setting up one of the biggest productions we see at camp all year.
The Cancer Hope Foundation exists to enhance the lives of people affected by cancer.  A way they act out their cause is the annual Camp Keepsake.  A weekend that creates a space for adult cancer patients/survivors to relax, unwind, and experience joy filled quality time with their friends and family.  The volunteers at Cancer Hope  work hard to make this camp experience one hundred percent free for all campers and up to five of their choice family and friends.
Campers are encouraged to bring those close to them because cancer doesn't only affect the individual with it but it affects those close to them as well.  This way family and friends are able to spend carefree time together outside of stressful doctors appointments and treatments.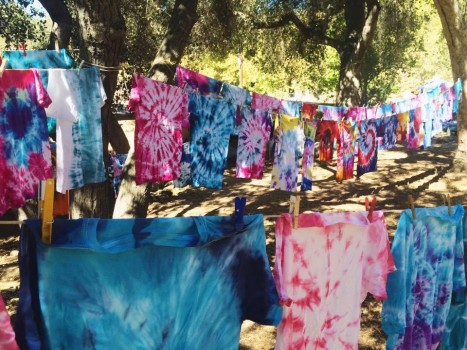 As I took a lap around camp looking for Julie (my main contact for the weekend) I quickly noticed
giant playing cards half my size, poker chips, and bright and shiny decorations all over camp.  By the time I met Elvis (our MC for the weekend) I caught on that this year's theme was Vegas.  Vegas rang true throughout the weekend with a casino night filled with laughter and shouts of victory and my personal favorite, the Vegas style renewal of vows ceremony complete with wedding cake and flowers.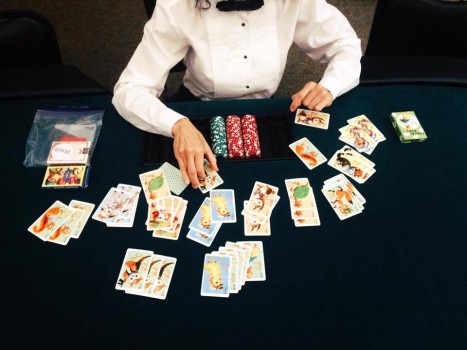 Apart from the Vegas themed activities was a list of more festivities than one could possibly attend.   The luxury spa being the most popular by far.  All weekend the spa was available to campers for massages, haircuts, and  pedicures.  The wild life animal shows and endless craft and painting options were a big pull for campers young and old.  Inflatable slides, rock walls, and zip lines called adventures, and inspirational talks and classes were available for those looking for a reflective escape.
Camp Keepsake went above and beyond in providing high quality engaging activities and options for all ages and personality types but that wasn't what took my breath away.  There was something indescribable about the way that people cared for one another.  Campers and volunteers were graciously radiant, open and vulnerable with each other and even with an outsider like me.  So many of them currently battle with cancer, it fills their days, conversations, and thoughts.  Even a majority of the volunteers that put on the camp have been touched by cancer in some way or even had it themselves.  
On this special weekend at camp there was a sense of embracing life, there was an aroma of giving and freedom in the air.  These people stand up for one another.  They are inclusive and want everyone to join in on the fun.  Between being pulled onto dance floors and persuaded to join in on group games I have never been so included by a group that has come to our camp before.  I even had groups of campers and volunteers cheering me on as I rode down a towering inflatable slide, and as I raced my boss through an obstacle course.
These people found a way into my heart even though I was the one who was supposed to be serving them and I think that's part of what Cancer Hope is about.  It's about setting the hard and even brutal things in life aside and saying yes.  Yes to community.  Yes to joy.  And even yes to dancing to an imitation Beatles band in front of hundreds of strangers.