Local software company, ONTRAPORT, brought nearly 600 entrepreneurs to Santa Barbara for their annual user conference last week.
The ever-growing ONTRAPORT hosted its fourth annual ONTRAPALOOZA at the Lobero Theatre and Canary Hotel last week with attendees from all over the globe. With one of the most adept automation softwares around, ONTRAPORT employees took a break from their daily lives of coding and onboarding new clients to greet attendees and give talks on everything small business.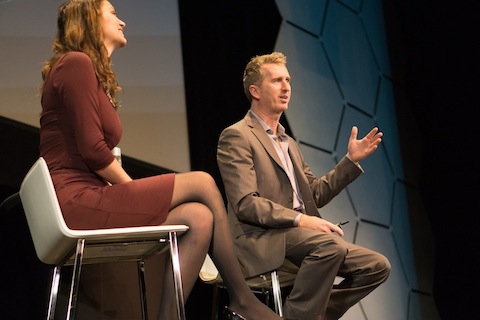 Keynote speakers Paul Orfaela and Ryan Holliday offered juicy tips-and-tricks to unconventionally grow your business. Friday, ONTRAPORT CEO, Landon Ray, announced the launch of a free landing page creation site called ONTRApages. Similar to Leadpages, ONTRApages will offer more alluring and user-friendly page builders for all types of folks. The best part? The product is free.
"We want every small business to have a web page that helps grow their business," said Landon Ray, "ONTRApages are easy to build and packed with the features marketers need to optimize lead conversion."
While the main goal of the conference was to educate entrepreneurs in such a way that they can organize and implement a successful business through technology, many of the attendees said they keep coming back for the networking opportunities and vibrant company culture.
Scott Dorey, attendee and Software Consultant said, "Some of the best parts of this conference are the networking opportunities throughout the week. The nightly parties allow you to rub elbows with other entrepreneurs and cultivate the relationships that will move your forward in your career."
Sad you missed all the excitement? Don't worry, there's always next year.