Santa Barbara Startup Now Valued at 4.2 Million
Santa Barbara is the one of the best places in America to start, run and grow your business. To illustrate that, I interviewed a young successful entrepreneur; Robert Herr, 23 years old and C.E.O of FuelBox Inc. FuelBox is a company that sells an all-in-one, universal charging stations plus portable battery packs to keep you powered and constantly connected everywhere you go – all day, every day. It is designed to be the last charger you will ever need to purchase. FuelBox originally raised funds on Indigo-go and was able to collect $71,000. Today investors all over California are bidding for shares, with a company valuation at 4.2 million. Now, let's meet with the man behind this exciting project.
Rob you are originally from Colorado, why did you decide to move to Santa Barbara five years ago ?
Rob: Santa Barbara is a well-renowned town. I heard about it from a couple friends back home and then decided to look more into it. Everything about it seemed awesome and so I packed my bags and left my home state without much hesitation. A couple months later I was starting my Entrepreneurship and Business degree at Santa Barbara City College.
When did you start your business and why in Santa Barbara ?
Rob: I started my company about three years ago. I chose Santa Barbara because I couldn't really see myself live anywhere else after I graduated. A lot of people including family, friends, and great entrepreneurs told me that I'd have a better chance a succeeding if I went to LA or San Diego. I didn't see it that way. I had a feeling Santa Barbara was going to be a great inspiring place for me.
How has Santa Barbara helped you create and develop your business ?
Rob: Santa Barbara is so diverse and I'm constantly inspired by all the things the city has to offer. This city has helped me in ways I never imagined before. I love surfing and this town has a lot of wonderful surfing spots). I really like hanging out in the Funk Zone; I always meet a lot of different and interesting people. Also, that is where my office is and so I couldn't have picked a better location. The beauty of Santa Barbara has no limits; from the mountains to the parks to the ocean, everything is breathtaking. It's really easy to relax over here; when I want to take a break from work, I'm able to go see music and art shows which are only a couple blocks away. Since everything is in close proximity, I don't have to waste my time in traffic instead I can put that time in my business and relaxation. All of these aspects of Santa Barbara really help my vision and creativity. This town has helped a lot in developing my company by allowing myself and my partners to brainstorm in the best scenarios possible.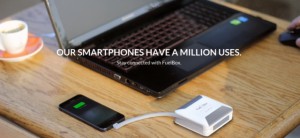 Even though Santa Barbara is what we could call a smaller town compared to LA, SF or SD, it still has got lots of business going on. The fact that there is so much going on in such a small area makes networking really easy and interesting. I have met countless entrepreneurs that have succeeded in Santa Barbara and that helped me by introducing me to some of the big players in the industry. I couldn't have done it without them. I feel like meeting experienced successful entrepreneur that are willing to help you and give you a hand at the start is key to the job in order to succeed. Big cities make it harder to stand out and meet these guys because there are so many people trying to do the same thing. Small cities where nothing happen make it hard to meet these kind of people simply because they are not really around. Networking is vital when creating a business and I think that Santa Barbara is the prefect place for that.
How was it like in the beginning and how's everything now ?
Rob: When I started things weren't easy. I didn't have much money and rent is really expensive in Santa Barbara. After I graduated, I had to sleep in a tent for a couple months. I was working like crazy to get FuelBox started and was also giving tennis lessons at the country club during my free time so I could afford to eat. I thought about going back home for a while but in the end I couldn't bare the thought of leaving this beautiful place and failing all these great people I had met in Santa Barbara. Anyways, there is some irony to the story because it is at the Tennis Country Club that I met some of the most experienced business man in Santa Barbara. These guys then introduced me to other guys and after a couple weeks, I knew enough of them to say I had started networking in the best way possible. A couple months later I had my own office, a year later got more partners and a bigger office, and now we're about to start our 3rd round of investment and get an even bigger office. Lots of companies want to buy us, things couldn't be more perfect for me right now. I know I owe a lot of it to Santa Barbara.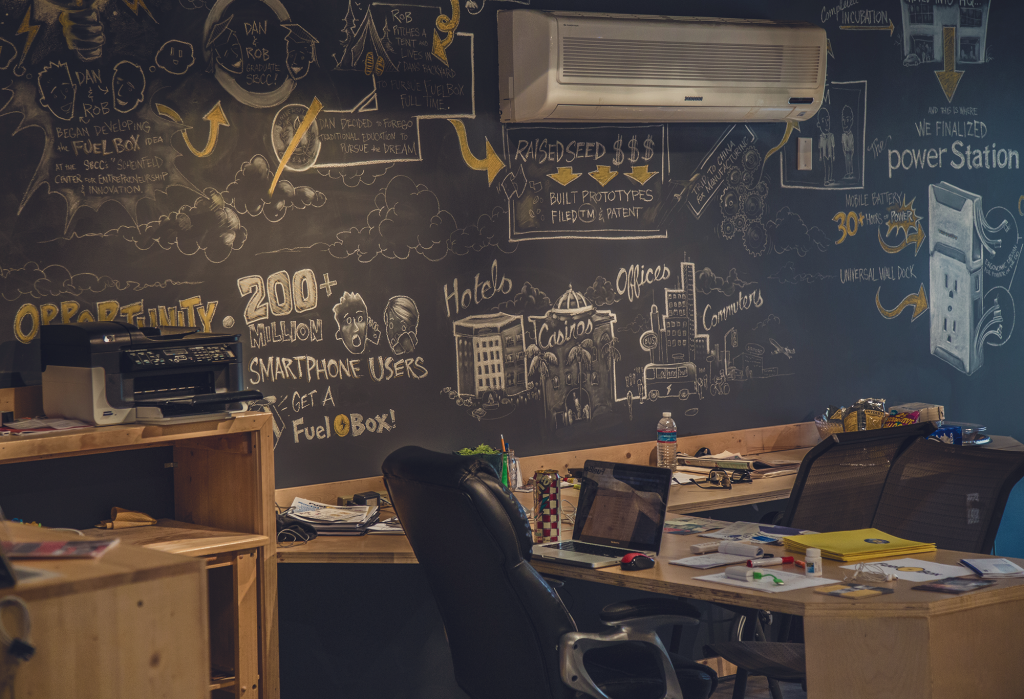 Thank you Rob, that was very inspiring! Would you have an advice to give to any entrepreneur in the area ?
Rob: It was my pleasure. My advice ? Not sure my experience matches every entrepreneur's hopes and desires but what I can say is that only good things can come out of hard-work in a relaxed, beautiful and well-networked place such as Santa Barbara. It will definitely maximize your chances of success in my opinion.
Overall, Santa Barbara is a good compromise between a crowed city where everyone is running after success with a lot of competition, and a little town where you can't find anyone to help you. Santa Barbara, by its atmosphere and the connections you can make with people around here can give you more opportunities to create your own business and succeed.
If you have any questions for Robert and his company or if you want to know more, here are some links for you:
https://www.facebook.com/fuelboxnation?ref=ts&fref=ts
http://www.independent.com/news/2014/jul/03/will-fuelbox-replace-outlet/
https://www.linkedin.com/company/fuelbox-inc-
https://www.indiegogo.com/projects/fuelbox-the-ultimate-charging-solution
If you are an entrepreneur with a great business idea, here are some sites to help get you started:
https://www.indiegogo.com
https://www.kickstarter.com
http://www.rockethub.com
https://fundrazr.com
http://gogetfunding.com
https://www.crowdfunder.com