There's no denying it, we've all heard the slogan "go green", but who and what do we commonly associate that with? An upper-class lifestyle? Prius driving hippies? Off-gridders? Chances are, college students aren't the first group of people that come to mind. Going to college isn't easy, it's expensive, overwhelming, possibly your first time living away from home and it comes with new responsibilities. Needless to say, making eco-friendly choices probably isn't a top priority. However this isn't about remembering to turn the water off while brushing your teeth, it is about making the most out of your surroundings that simultaneously just might be a better, greener choice.
1. Go to the Farmers Market!

                         Photo: Kari Jensen
The farmers market is with out a doubt a fun place to hang out with friends and enjoy some free samples, but most importantly it offers the freshest local produce and other food delicacies in Santa Barbara. Also not only is the farmers market generally cheaper than the regular grocery store, but you get the wonderful opportunity to support local farmers and know exactly where your food comes from.
For locations and times check out their website!
2. Move Green!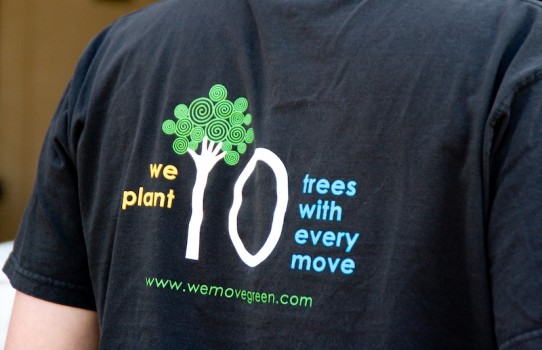 Photo: www.wemovegreen.com
Everyone has experienced that ONE roommate that is loud, messy or never pays his or her rent on time. So next time you find yourself trying to get out of that situation or you just want to experience some place new, why not move green?! Move Green is a local moving company that takes pride in sustainable moving; they use biodiesel trucks, recycled boxes and plant 10 trees for every move.
For more information click here!
3. BYOC!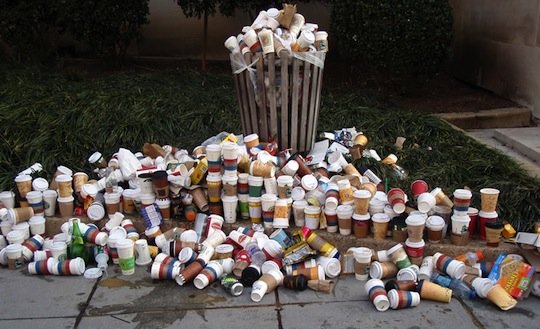 Photo: Brokelyn.com
"Americans throw away 25 billion Styrofoam coffee cups every year, and 2.5 million plastic beverage bottles every hour." – carryyourcup.org
Bring your own cup! Any student knows that caffeine is an absolute necessity, so why not save some money and the environment and bring your own cup? There are several places around town that offer a discount for using a reusable cup: Starbucks, Goleta Coffee Company, Good Cup Mesa, Blenders in the Grass, just to name a few. If that is too much of a hassle for you, Green Star Coffee located in the Santa Barbara Public Market, uses compostable cups as well as other environmentally friendly products.
4. Drink local!

Everyone knows that college students enjoy a good party, but forget that cheap vodka and instead, drink local. Why you might ask? Besides the fact that you are supporting the local community, you will know exactly what goes into making that beverage, in other words no highly processed ingredients are involved. Secondly microbreweries, local wineries, as well as distilleries generally don't transport long distances, which cut down the use of fossil fuels, and limits air pollution. And last but not least, IT TASTES BETTER!
Places that offer locally produced drinks are endless here in Santa Barbara, but here are a few of my personal favorites: Figueroa Mountain Brewing Company, Telegraph Brewing Company, Oreana Winery, Cutlers Distillery, Reds Bin 211 and Seven Bar and Kitchen.
 5. Go Outside!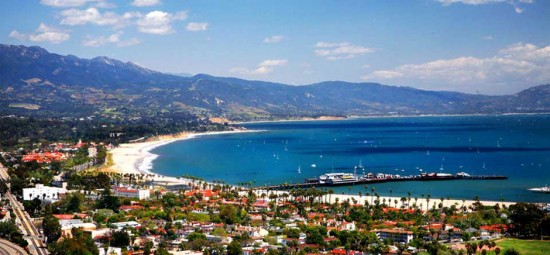 Having the amazing opportunity to live in Santa Barbara should be reason enough to get out and enjoy the great outdoors. A town where you can enjoy the beach almost 365 days a year and in less than 20 minutes turn around and experience a breathtaking hike in the Santa Ynez mountains. Most importantly, these are completely free and eco-friendly activities.