We The Beat takes Halloween to El Paseo
"Dress up to get down" was the motto of the night. We The Beat, a local event production company, brought us a fun filled Halloween event at El Paseo restaurant this past Thursday. We The Beat is an event production company that collaborates with different Dj's and venues to bring Santa Barbara fun events for our downtown scene.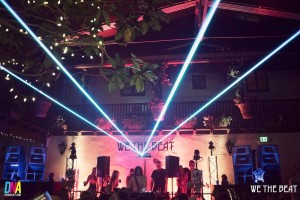 What a great venue! This was a perfect location to keep all the crazy partygoers at bay. The venue was wonderfully decorated and packed with people in crazy costumes. The Dj, SNBRN, was amazing and kept everyone moving the whole time. From lasers to smoke there was anything you can imagine outfitting the restaurant for a spooky night.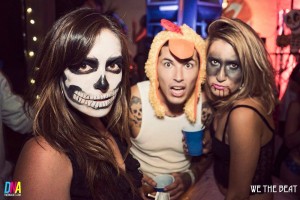 What was different about this event was that although it was an inside venue with tons of people it felt very open and spacious. The booths of seating along the edges of the restaurant were perfect for those who wanted a break from the madness or just to grab a drink and watch. There was a great bar on one side of the restaurant and the Dj on the opposite. It was the perfect Halloween party.
We the Beat has gained popularity and as they have become more well known their events have had better venues and more decorations. As you can see from the photos people were having fun the whole time!