The homeless population is growing among college students in Santa Barbara, and all over the country. Yes, more and more college students are becoming homeless and struggling for proper health care and food resources. Here are the top three shocking facts from The Independent about today's common college students in Santa Barbara.

Santa Barbara cost of living isn't cheap. As such as Santa Barbara is a beautilful paradise by the beach, it also comes with a price. This beautiful paradise made the top ten most expensive cities in California.
1. 8 percent of UCSB students find themselves without a home during their college career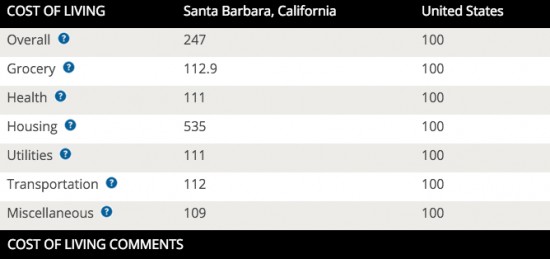 2. Craigslist shows how hard it is to find a room in a house or apartment in Isla Vista for less than $1,000 a month during the school year.
3. Homelessness can have many detrimental consequences, especially to an aspiring student. Some of the issues include stress, depression, safety concerns, sleep deprivation. All of these concerns play a huge in role in academic performance and overall health.
College isn't easy. Being in college and homeless is even harder. The homeless epidemic among college students has grown over the last couple of years. One of the programs AS Food bank at UCSB has been around since 2011 providing students with financial difficulties and also unstable housing. With the three take aways, we hope to raise awareness about this serious issue.