Industrial Zone Gets a Modern Makeover
Local businesses are already trying to lock down a space in this new development on the corner of Laguna and Haley streets in Downtown Santa Barbara.
The Mill is a new development that Becker Studios hopes to finish in the next six months! Like much of the urbanization that has already taken place in the last five years it will be a new urban and fun extension to the already fun-filled Funk Zone.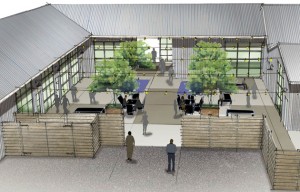 Darrell and Kirsten Becker, owners of the local development firm Becker Studios, spearheaded the project. "I believe it will be a game changer for the East Side of Santa Barbara," Darrell recently said about the project.
The new development will have an urban rustic feel. It is in an industrial area but will have a modern twist. Businesses are already lining up to be a part of the new project, including a coffee shop, a café, a brewery and a winery.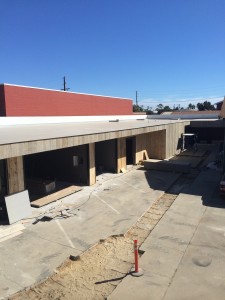 The Eastside has become a hotbed of development in recent years. Several new businesses have sprung up, including The Shop and The Fresh Market, Becker Studios is hoping that The Mill will become an extension of the popular Funk Zone.
The Mill is set to become the extension to the Funk Zone and downtown area that Santa Barbara needs. With so many tourists and a younger crowd of people that have come here to enjoy the SB lifestyle, this once seedier area of town is destined to become a true gem. The location is easy to bike to and from the Funk Zone and downtown and is for perfect weekend fun that will benefit both locals and tourists.