Who, What, When and Where?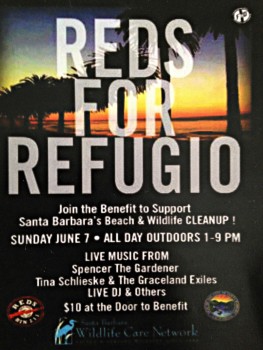 Reds Bin 211 a local bar in Santa Barbara's Funk Zone is hosting REDS FOR REFUGIO, a benefit to support the wildlife and beach cleanup for the Refugio oil spill. It's happening Sunday June 7th, outdoors 1-9pm. There will be a $10 entry fee but think of it as your contribution to the cause!
Donations
All donations will go to the Santa Barbara Wildlife Care Network.  The Santa Barbara Wildlife Care Network is a nonprofit organization that rescues and rehabilitates wildlife in the Santa Barbara County. They also aim to educate the public about injured or at-risk wildlife and how we can help ensure the survival of wild animals. This organization has been in the works since 1984 and runs entirely off volunteers and donations.
Live music!
Come check out some live music from, Spencer The Gardener  ,Tina Schlieske & The Graceland Exiles, The Robert Thomas Band, The Paradise Kings, a Live DJ in between and many more!
Silent Auction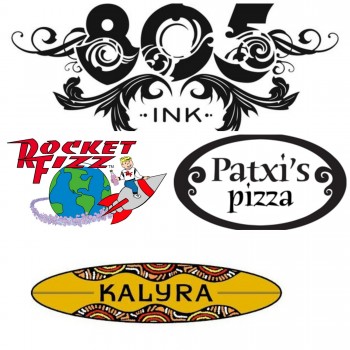 A handful of local businesses and artists have donated items for a silent auction. Just to name a few: 805 Ink , Rocket Fizz ,Union Ale , LaFond Winery City Tasting Room, Patxi's Pizza , Santa Barbara Wine Collective , Pali Wine Co , and Kalyra Winery .
*All proceeds from the auction will be donated.