Tight Budget? This Guide Will Help You to Eat Cheap in a Pricey City!
Santa Barbara is the 10th restaurant-densest city in the United States. In fact, with a population of slightly 90,000 people, our city has more than 450(!) restaurants.  Unfortunately, most of these places share an inconvenient characteristic for the tens of thousands of poor students and struggling minimum wage-workers.  The restaurants are commonly highly priced and appeal mostly to Santa Barbara's more wealthy population.
Luckily, some places have been able to keep their prices down, while still offering a yummy meal. The following restaurants are six restaurants where you can eat a good lunch for under $6. Large chains such as the Habit, Subway, and McDonalds have been disqualified for the purpose of promoting small local businesses. Places where happy hour food is priced below $6 have also been excluded, as those prices aren't consistent. Nonetheless, all the restaurants on the list are located in downtown Santa Barbara, within walking distance of Antioch University.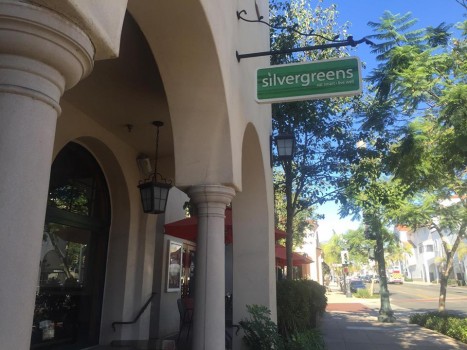 6. Silvergreens
My list starts off with this socially responsible eatery. It has, as a matter of fact, the largest selection of items under $6 on this list. They offer burgers, sandwiches, salads, and soups – all for only $5. I'd recommend the "Klassic Kyle Burger." I consider that burger to be better than most of its fast food-counterparts. Even if their large selection is a plus, the following meals are of higher quality.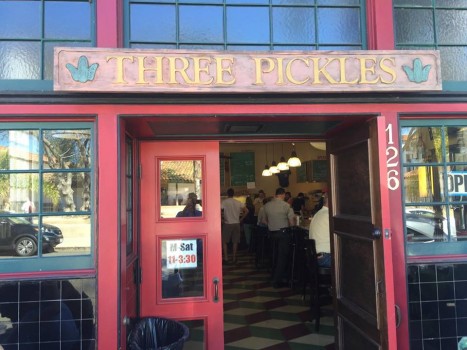 This deli is a favorite among locals. Half a "deli stack" will cost you $5.59 and it's a juicy and well-tasting. My favorite – for under $6 – is doubtlessly roasted turkey. If willing to spend more, a "Cuban" for $8.95 will rock your world.  The place has a cool vibe and plenty of seating. However, half a deli stack might not fill you up, and it's borderline a regular sandwich.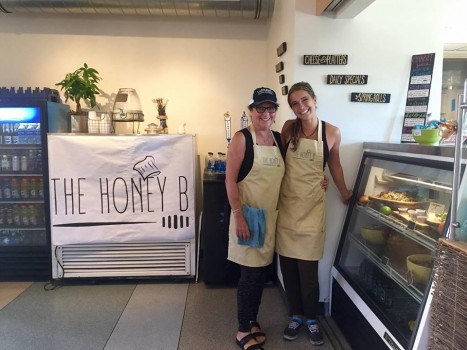 The restaurant which opened October 7th is located on the rooftop of AUSB, and offers tasty waffle sandwiches. A full sandwich does sadly blow our $6 budget though – costing $8. But if you're not completely starving, half a sandwich might get the job done. For  $4.50, you'll experience one of the cheapest culinary sensations in the city. Personally I prefer the "Boat"-sandwich. The reason to its 4th place on the list is consequently the small size of the meal.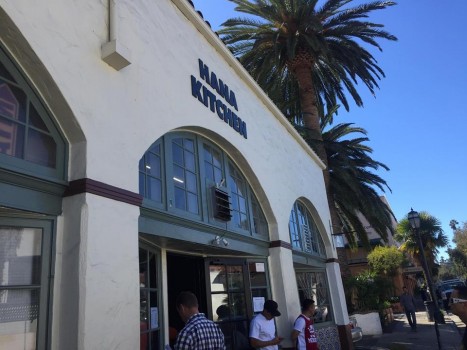 As a former Isla Vista-resident, I was thrilled to hear that Hana Kitchen was opening downtown earlier this year.  The "Mini Chicken Bowl" for $5 is not a mini meal.  Actually, it's the largest portion of food on this list! Containing a large amount of white rice, veggies, and chicken, it will definitely fill you up. On top of that, it tastes surprisingly good for what it is and how it's priced. The only downsides are the crowdedness during lunch hour which can result in a long wait, and the lack of available seating.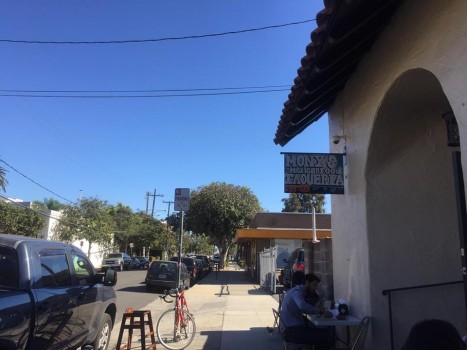 Located in the heart of the Funk Zone, Mony's has been praised by many the best Mexican restaurant in the city. Their pork, chicken, and steak tacos are priced at $1.75 each; three tacos for $5.25 is accordingly not a bad deal.  In my opinion, Mony's tacos are the freshest and most delicious in Santa Barbara. Lily's and Curernavaca are good, but can't really compete with Mony's. However, watch out for lines and a long wait during lunch hour.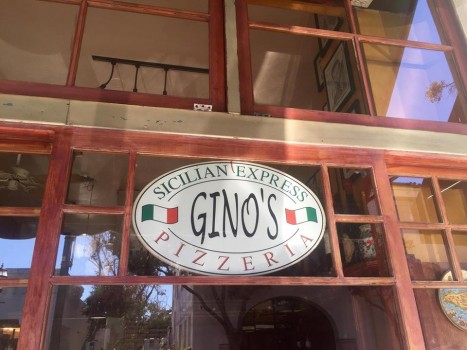 After being recommended this place by friend a few weeks ago, I was skeptical upon entering.  It has the look and vibe of a stereotypical and cramped Italian-inspired New York-pizzeria. Then I had their pepperoni panini for $5.50. All of a sudden, the atmosphere of the restaurant added to the experience. Great service, delicious paninis, barely any wait, and an authentic New York-Italian vibe give Gino's the victory with a landslide. Try it!