– What better way to spend your last few evenings of Santa Barbara summer magic than on deck of the channels largest state of the art high speed catamaran!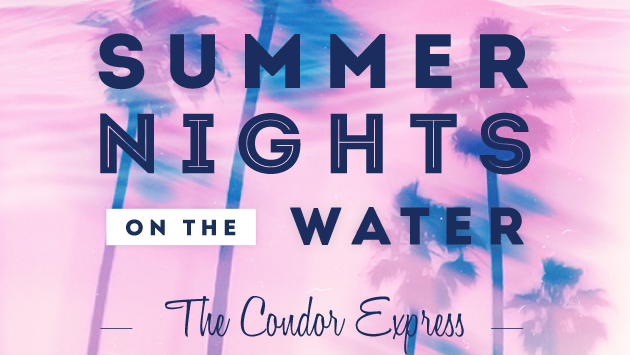 September is almost here, kids are headed back to school, and the vacationing tourist swarms are slowly retreating from our summery beachside town. However the sun is still hot, the locals are still buzzing, and the salty cool Pacific Ocean isn't going anywhere!

You know what that means don't you?
SUMMER NIGHTS ON THE WATER!!!
Here we go!
We are catching you early this time around so that anyone who hasn't experienced Summer Nights on the Water yet, can still get their fix this season. This year's Labor Day weekend wouldn't be complete without a beverage in hand, mist in your face, and an ear-full of the finest tunes Santa Barbara has to offer. All of this and more happening naturally, aboard Santa Barbara's only Condor Express!

Come join the entire NightOutSB team, and WeTheBeat as they hoist anchor once again!
Savoring every last ray of summer sunlight, the Condor Express will be under way, on time at 6:30pm. So make sure that you arrive plenty early at 6:00pm or earlier!
TICKETS AVAILABLE NOW HERE!
See you out there!