The Beachside Bar Café has Been a Best Kept Local's Secret to the Goleta and Santa Barbara Area for 30 Years, and it Continues to Boast Some of the Most Extraordinary Cuisine and Views of the California Central Coast.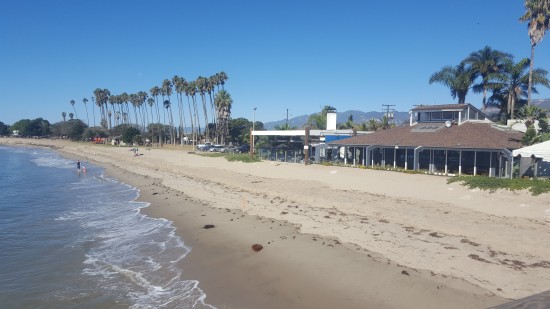 This hidden gem is quietly tucked away at Goleta beach, just a short distance south of University California Santa Barbara's campus. Picturesque sunsets and a savory seafood menu sets this bar-café apart from other restaurant's in the downtown Santa Barbara area. In addition, the owners of this cafe have a cumulative of 90 years of restaurant experience, and it shows with their exceptional service and culinary masterpieces.
As a local to Goleta "The Goodland", the food at The Beachside Bar Café has always been high quality and a reasonable price. If you are planning on stopping through for an afternoon lunch, or trying to escape a long wait for a dinner reservation, the restaurant's staff is very friendly and accommodating.
The seasonal menu at The Beachside is always bound to please those pescatarians that enjoy their fish, but there are a few entrees that will always stand out for the locals and fit any budget. If you're stopping by for the lunch hour, the classic Clam Chowder in a sourdough bread bowl is a staple for 'Goodland lokes' looking for a quick bite with a view of the Channel Islands. If you're looking for something savory and sweet, the Blackberry Pecan Salad is served with a honey blackberry vinaigrette and topped with goat cheese. Be sure to try adding salmon on top if you're looking for something more filling.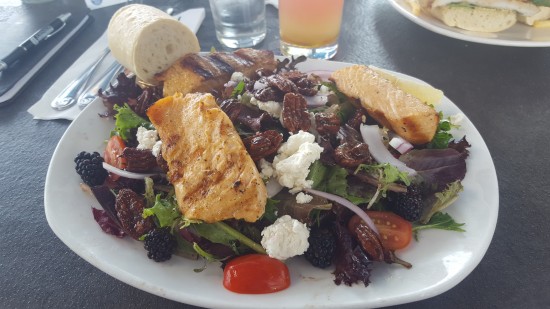 Are you more of a carnivore? Don't worry, they have you covered there too! The Beachside also serves an 8 oz. Top Sirloin, and a 14 oz. New York Steak served with garlic mashed potatoes (a personal favorite) or rice pilaf. Paired with any of their multitude of wines, or served with any signature cocktail, this low key atmosphere will exceed your expectations. While you're there, don't be afraid to indulge your sweet tooth and be sure to grab a dessert (or two). Serving local Santa Barbara McConnell's Ice Cream, their astounding Crème Brulee, and the bold Chocolate Raspberry Decadence will be sure to satisfy your sweet desires.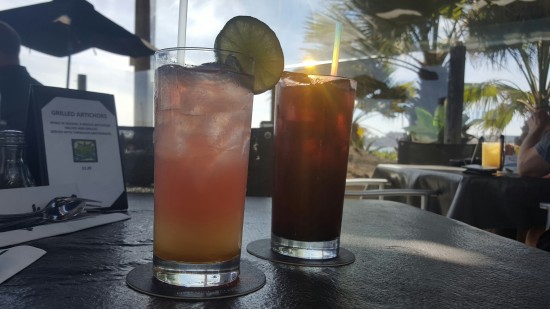 The Beachside Bar Café is an excellent environment for any occasion, and the views are breathtakingly beautiful during sunset. Their food and drinks are sure to be a sensation for your next meal out! For more information, or for reservations please call (805) 964-7881