Time to Relax and Get out of Town
Antioch University Santa Barbara is located in one of the most beautiful and desirable places to live in the United Sates. Downtown Santa Barbara is an amazing place that is recognized and visited by travelers from around the globe. During daylight hours the famous State Street is buzzing with people of all ages; families, singles, couples and friends can all be found wondering this vibrant ocean front town. As the sun sets on State Street the city morphs into a lively and hip party scene that welcomes visitors and locals alike.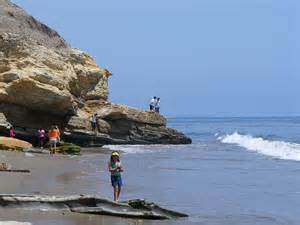 But, we all need an escape every now and then, even from paradise. Work, school and that thing we call "life" can sometimes get stressful. When that happens to me, I like to get out of town. One of my favorite destinations is a short, scenic and coastal drive heading North on the 101 freeway. As I pass the Winchester Canyon exit and set the cruise control the stresses of studying, writing, and paying bills are all left behind. With the ocean on one side of you and the rolling hills on the other The Gaviota Coast is a treasure that is sometimes forgotten.
Just 15 short miles north of Goleta is Refugio State Beach, a great place to stop and enjoy the ocean view and fresh air. Campers and picnic goers create a sense of community and warmth as you enter the State Beach. There is a $10.00 per vehicle park entrance fee that can bypassed if you choose to park in the upper lot and walk down to the Beach. The walk through the campground provides an opportunity to stretch your legs and possibly see some wildlife. Depending on the time of year that you visit the park, you may find surfers enjoying Refugio's right hand point break, spear fishers hunting for dinner or kids playing in the bay. If you choose to extend your walk, you can stroll south on the sand or hike north into the rock formations. Once you witness firsthand all that Refugoe has to offer you will be sure to return.
Time to Eat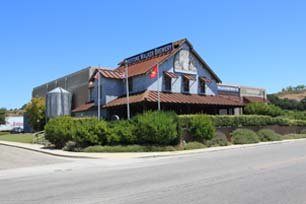 If walking helps build your appetite, continue your drive North on the 101. The Gaviota tunnels are dark and will provide you with a driving adventure of their own (watch out for bicyclist). Once you have negotiated the tunnels your drive will turn slightly inland offering a change in scenery that is just as beautiful as the coast line. If you exit US-101 in Buellton (Avenue of the Flags) you will find the Firestone Walker Brewing Company.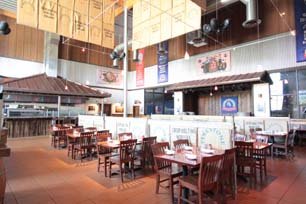 This unique local brewery offers over 15 craft beers on tap and a full lunch and dinner menu in their restaurant the Taproom. Fresh and local is the mantra of the Firestone Walker Brewing Company and live up to both. One side of the Taproom includes a more casual dining area and patio seating with televisions broadcasting sporting events. A long shiny bar houses the rotating beers on tap and offers seating as well and leads to a larger dining area. The Taproom is family friendly restaurant that offers a lively yet relaxed environment.
If you're an Antioch student I encourage you get of town and explore our surrounding areas.