Vulnerability, Ignorance, and Child Maltreatment is the reality that 1 in 4 foster youth in the nation experience before the age of 20.
---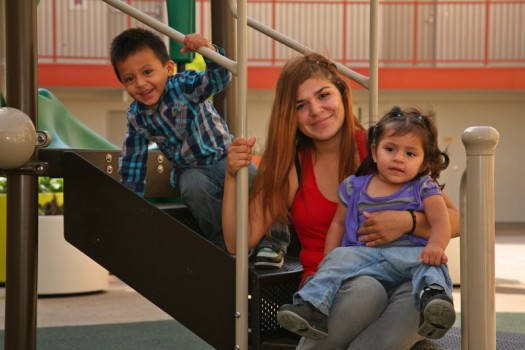 ---
                                                                                    What If?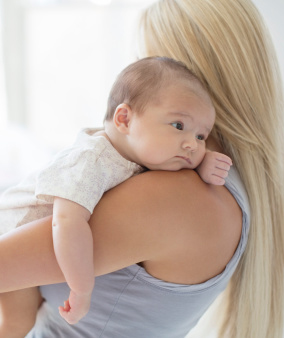 Intimidating thoughts and feelings don't begin to describe what being a new mother must emotionally feel like. But to take it a step further and create the feeling of sheer panic and terror, that can be expressed by the many youth found in our very own foster care system in the nation as a whole. According to the State of California Legislative Digest Counsel, AB 260 requires that the health and safety of our nation's future children be put on the first to-do list and the best equipped task force to address the basic needs and problems of the foster youth in our state. There are more youth getting pregnant before they can even gain a high school diploma. Being a teen parent is far from easy, but more importantly the support must be there to maintain a healthy and bright newborn. There are many ways that support can be given when a new family is expecting, but what about a new family that is not society's mainstream nuclear unit. What if that family was you, a 15 year old teenager, no parents for to look for wise words and life saving need-to-knows that will assist in child care so mom can work on catching some extra Zzz's. What if that young 15 year- old-girl was your daughter, sister, or even your own mother. What would you do to find the best possible support system for that child?
---
Breaking the Cycle Through Support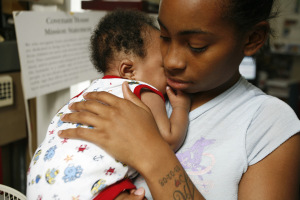 Mind-blowing statistics are not enough to stop the ruthless cycle that many young at -risk mothers find themselves in.  In conducting a private interview, I was able to get a more internal perspective on what it was like for people in the system that have to answer to the government for everyday living and care. I was able to get more of an inside view on what it was like to have a child in the system with all of the legalities and state documents that went into the birth of her first child. The interviewee did not want to release her information for the general press, but she has requested for one piece of information to be released for the general media to come to understand what the system really does for a parent and supportive services that can be offered not only to herself, but for her entire family and her newborn child that is also trying to beat the odds. She described her experience in seeing this legislation passed through her own household as," Being in the foster care system has guided me in a way that has lead me to become the woman and mother I am today. There is a way to fight through the bad life that you have been given and form a new one with new family members that love and care about you even if they are not your blood."
Reinvigorating the changes that she wishes to see in providing a better life than the one that she was born with in the system, she receives the support from many social workers and non-profit agencies for example CALM, a therapy and counseling center for at – risk children in the Santa Barbara population. She also uses the federally funded programs for food and baby care such as the WIC and CalWorks.
---
The Intersection Point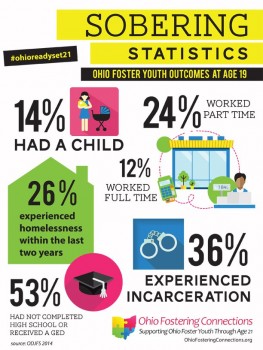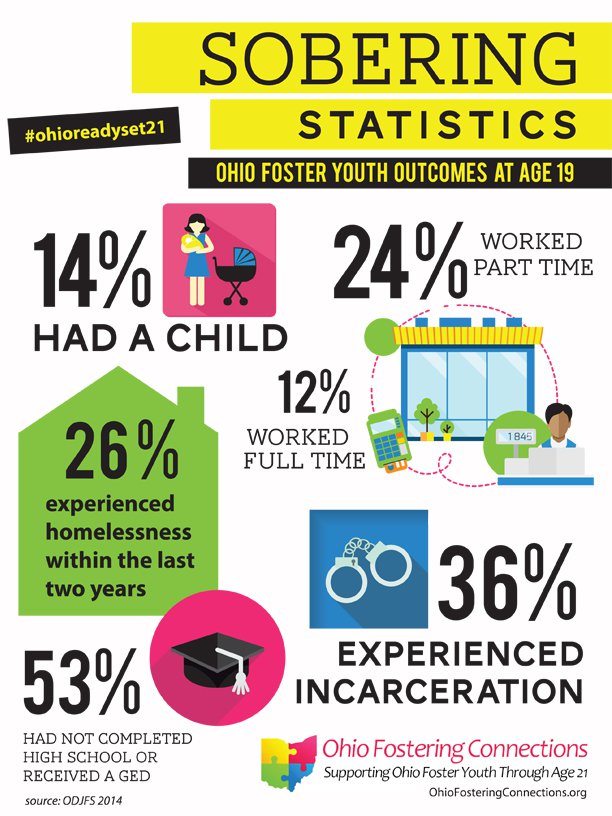 Paralyzing the main stream media is how professor, Emily Putnam- Hornstein, a USC School of Social Work Assistant Professor at the University of Southern California, shocked the media when she started on a research study to find the reason why so many foster youth become pregnant at an even earlier age than "normal" teenagers. This study shows that one in four teens in foster care gives birth before the age of 20.This study also gathered data on births linked to the Los Angeles child welfare system and how teens falter in there most time crucial time of need. The researchers studied about 1.5 million birth certifications in the California state and about 1 million in Child Protective Service case records. The data shows that child-welfare involvement among teen mothers and their children are at a rate of 2-3 times more higher of abuse, neglect, and their children being subject to maltreatment than those young mothers than those that were not involved within the system. These almost incomprehensible statistics are only a mere glimpse into one of the most heart-wrenching realities that face the youth of our nation. Specifically, youth feel that they are just another case number and logged for maintenance by their manufacturer-social worker just like some iPhone at a manufactured plant needing new parts and re-shipped back into the marketplace.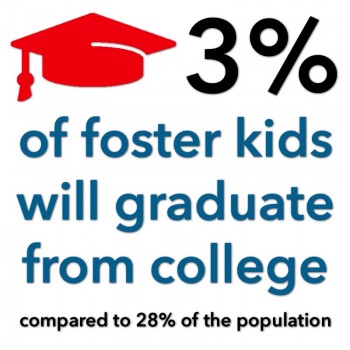 Shocking how the odds are stacked against the youth in the US that need help the most! Three years ago, Assemblywoman Patty Lopez started on a journey to start the beginning of the end to the cycle of at -risk youth fighting for their lives when they have already endured many life challenges and still face many more. Some of the mere challenges that may seem like common sense life skills and tools that people already have and need are hard to come by when one is a youth living in a world where all they know is what the system can offer them."By signing AB 260 into law, the governor has helped us take a step toward breaking the cycle of foster care," said Kyle Sporleder, policy director for the California Youth Connection, sponsor of the bill
Staggering emotions are some of the new symptoms a foster child might feel when they newly discover that motherhood is in their immediate future. Finding the main goal in one's life is what many people think society expects them to be. Someone and contribute, but when you have to become a ward of the court due to poor decisions people have made on your own behalf before one could speak is not the route to have a better life path that they chose for themselves. One of the many challenges facing at risk youth in the foster care system is having the ability to raise their children on their own without prior history in the foster care system declaring them as unfit fathers and mothers. Foster youth raising children of their own and living under the State of California have the right to a social worker also for their children, but many still face the challenge of court hearings and previous criminal records not allowing them the opportunity to have a clean and clear slate to raise their children among the general population and demographic of younger individuals navigating the parenting playing field.
---
Maintaining Families at the Cost of the Nation's Future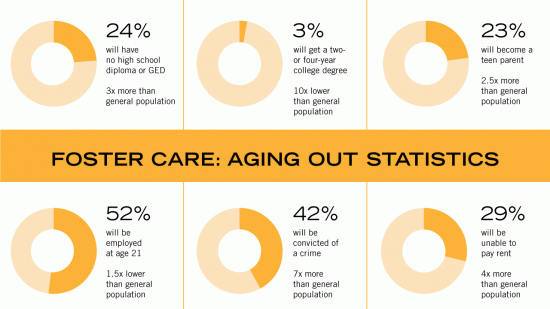 Groundbreaking data just recently passed on October 6th, 2015, Governor Jerry Brown approved AB 260 legislative bill for protecting foster youth in the court system that have been subject to abuse or drug dependency. This protection helps mend the link between the past and the future for many young mothers and fathers out in the world with foster care as a hiccup of the past. AB 260 now declares that everyone involved within the juvenile court system adhere to the law and must maintain proper regulation to ensure the life of the newborn child in care be feed, clothed, and safe while being a dependent of the court.This makes complete and total sense, but in reality this has never been implemented and many of the former foster youth that are now aged out have had to overcome many barriers concerning their past, moving forward throughout adulthood.
Section 825.5. of the law reads, "The clerk of the superior court shall maintain court files and records concerning a minor dependent parent or a non-minor dependent parent of a child who is the subject of a dependency petition separate from court files and records concerning the child".
Revolutionary forces have come together to make up for lost time and lost lives in the process of forming this bill not just over the past three years in pushing this bill through the chain of legislation, but to push forth an idea that these children and their children's children matter has been a political tribulation that has finally seen the light.
"Placing the health and well-being of children should be a priority in our state. This bill places the safety of children first by ensuring that childcare providers are given the proper tools to identify abuse and neglect.This cycle must be broken to prevent future generational mistakes and hiccups along the path of life".- Assembly member Patty Lopez"- Assemblywoman Patty López.
---
Incredibly emotional film that takes the viewer through a long rough journey down the path of a 10 year old girl separated from her brother fighting the odds in the foster care system. This film helps understand what it really looks like with in the lens of a young girl at the tender age of 10. She is gong through the world with no one by her side. There are many ways that this film can be interpreted but the most important take away is that with out even one parental figure that has a good heart and an open mind, the foster parents that are taking in the children need to be quality parents within the field and no what to do when children have been exposed to trauma at a very young age. The Quality Parenting Initiative is a non-profit national movement working with foster parents and children as a way to combat challenges and non-communicative barriers that inhibit the foster care system as a working supportive conglomerate. To read further on QPI, please visit their Facebook Page for updates on the latest leading movements.
---
Supporting By and  for Our At-Risk Youth

Trailblazing futures are proven ahead for another non-profit organization of youth run and led by former foster youth. The California Youth Connection has 33 different sub chapters in the state of California that make for legislative changes that the state has seen in the past. In the 25 years that this organization has been up and running there have been over 19 different bills throughout the California state legislature that have seen the changes we all wish to see for foster youth in our nation and gorgeous sunshine state. CYC makes for empowerment and change that youth can see right in their own hands, by their own choices for their own benefit and the futures of many millions of foster youth in the system.
*** If your interested please check out the CYC website and Facebook page to get more information on meeting times and dates of the local chapter. Or contact me at cycsbchapter@gmail.com .